These are old posts from the now defunct www.overland.kinja.com. Rescued by a good person before the ship went down.
I'm just posting them here for my own record…
Eyre Peninsula, South Australia. Part 1.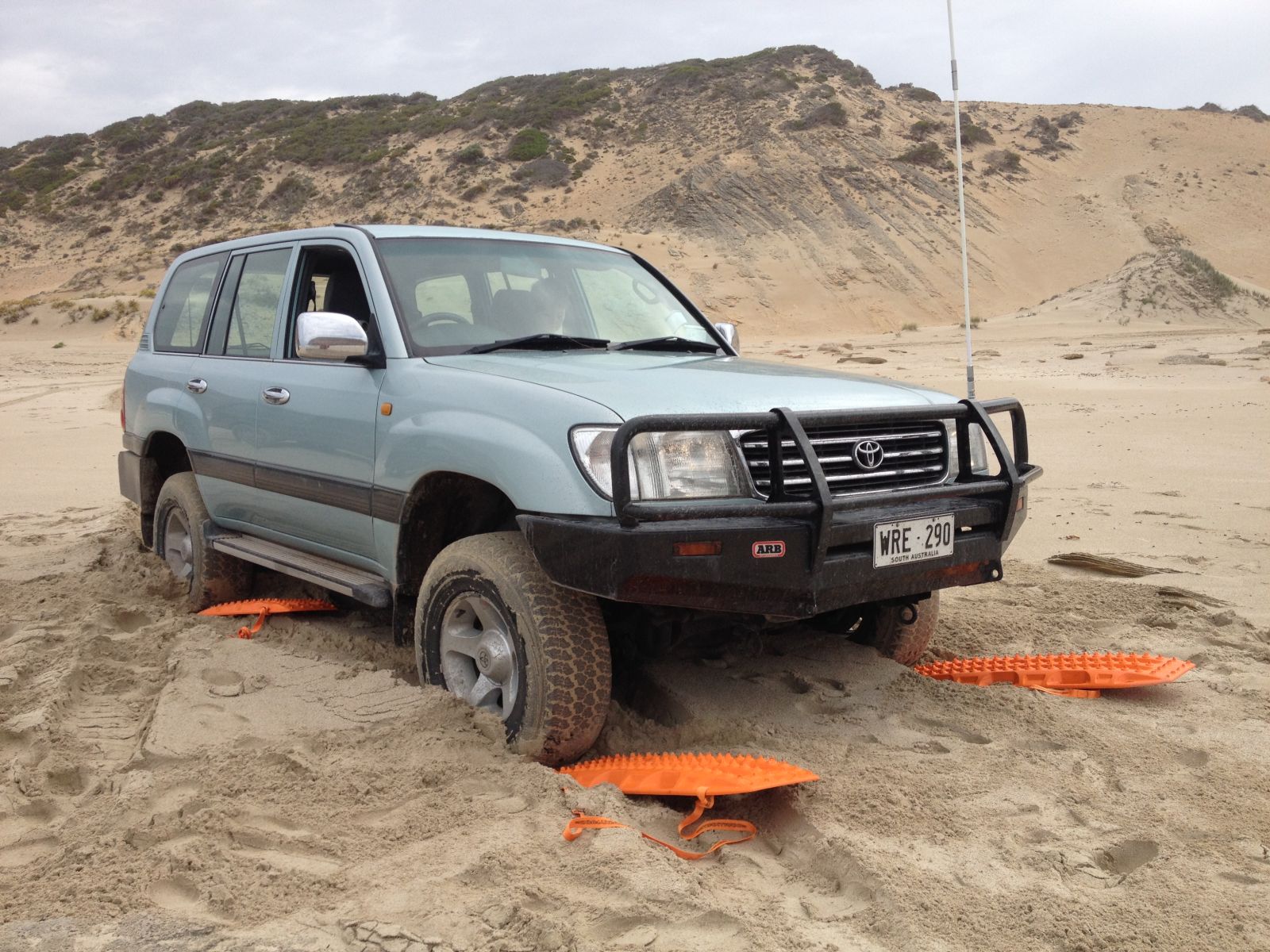 My record on sand is a bit sketchy at best. So this time I made sure I well prepared and I brought a P38 Range Rover along, to give me something to winch off just in case…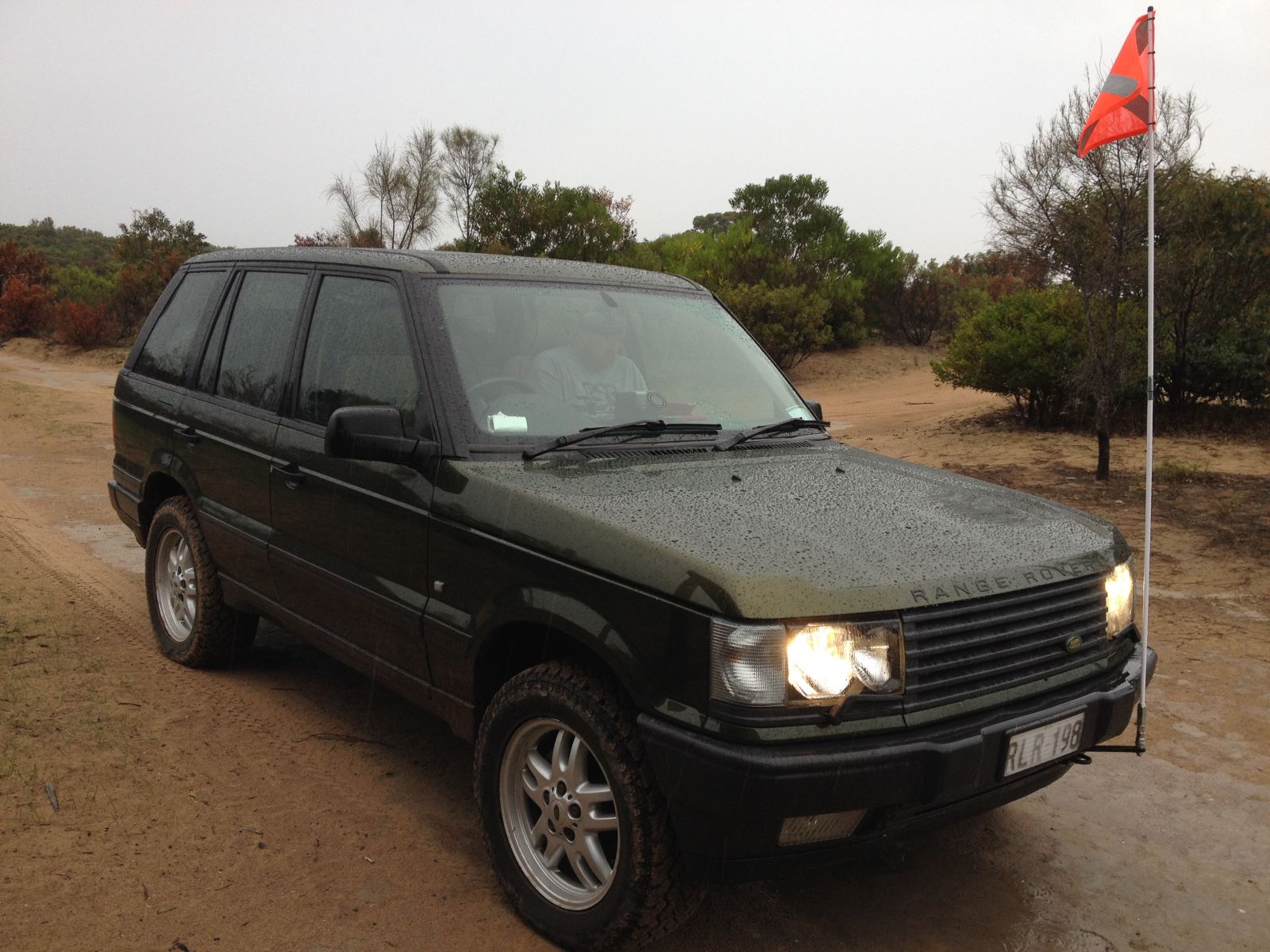 ---
Anyway, best start from the beginning. Time to pack the truck, which means we needs some truck packing music, bit of Oz Hip Hop? Alrighty then…
https://www.youtube.com/watch?v=Ek8f1_…
https://www.youtube.com/watch?v=XTr6-U…
https://www.youtube.com/watch?v=24YYAV…
Take all the seats out of the 105 and you are left with a pretty cavernous space.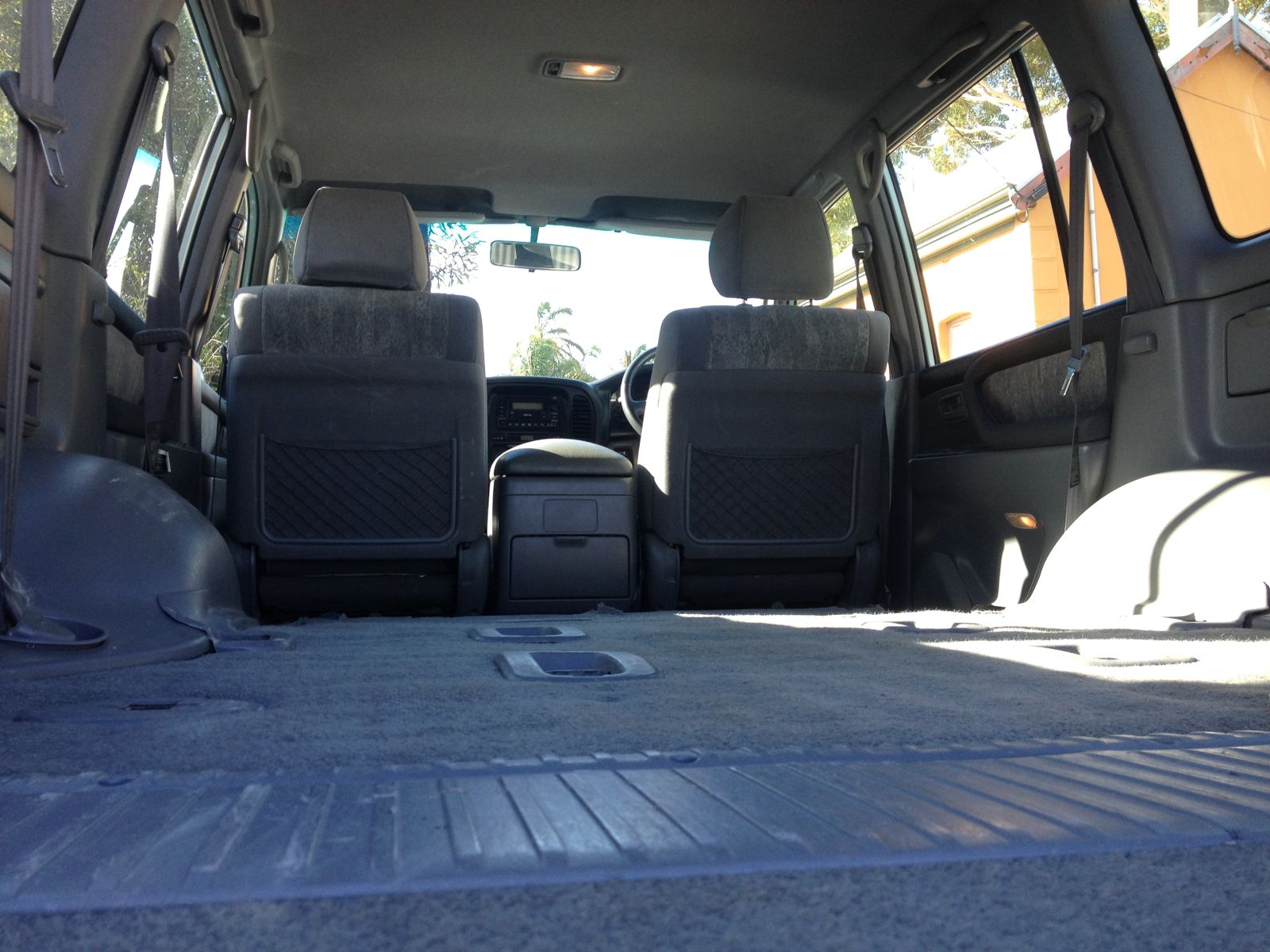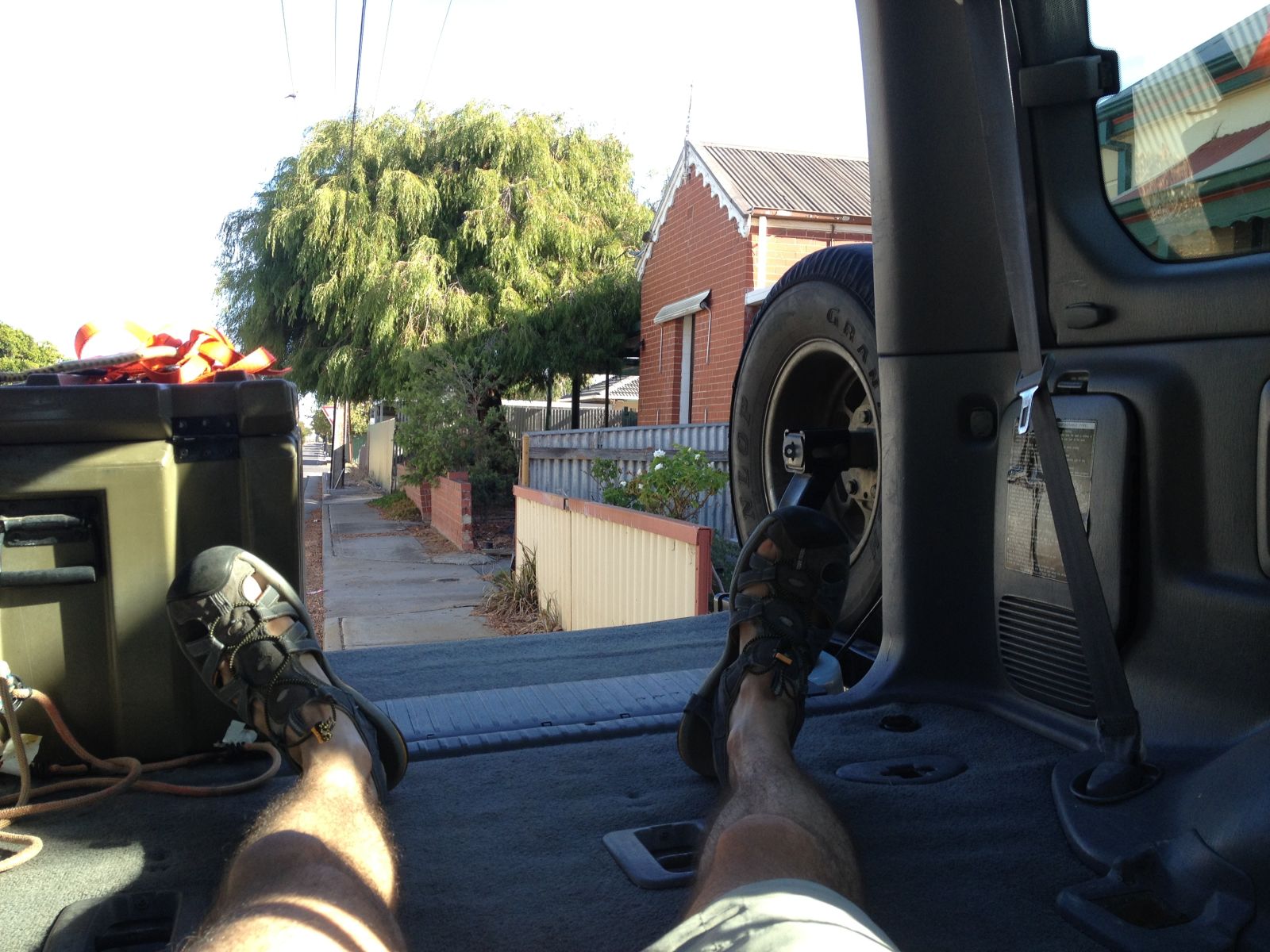 I'm 6'1 and I can comfortably lie down in here, this is good news for when we have to camp in croc country.
This amount of space might seem like overkill for two humans and the world's two smallest dogs, but being able to get all you gear inside means better security, better fuel 'economy' and better weight distribution.
Getting there.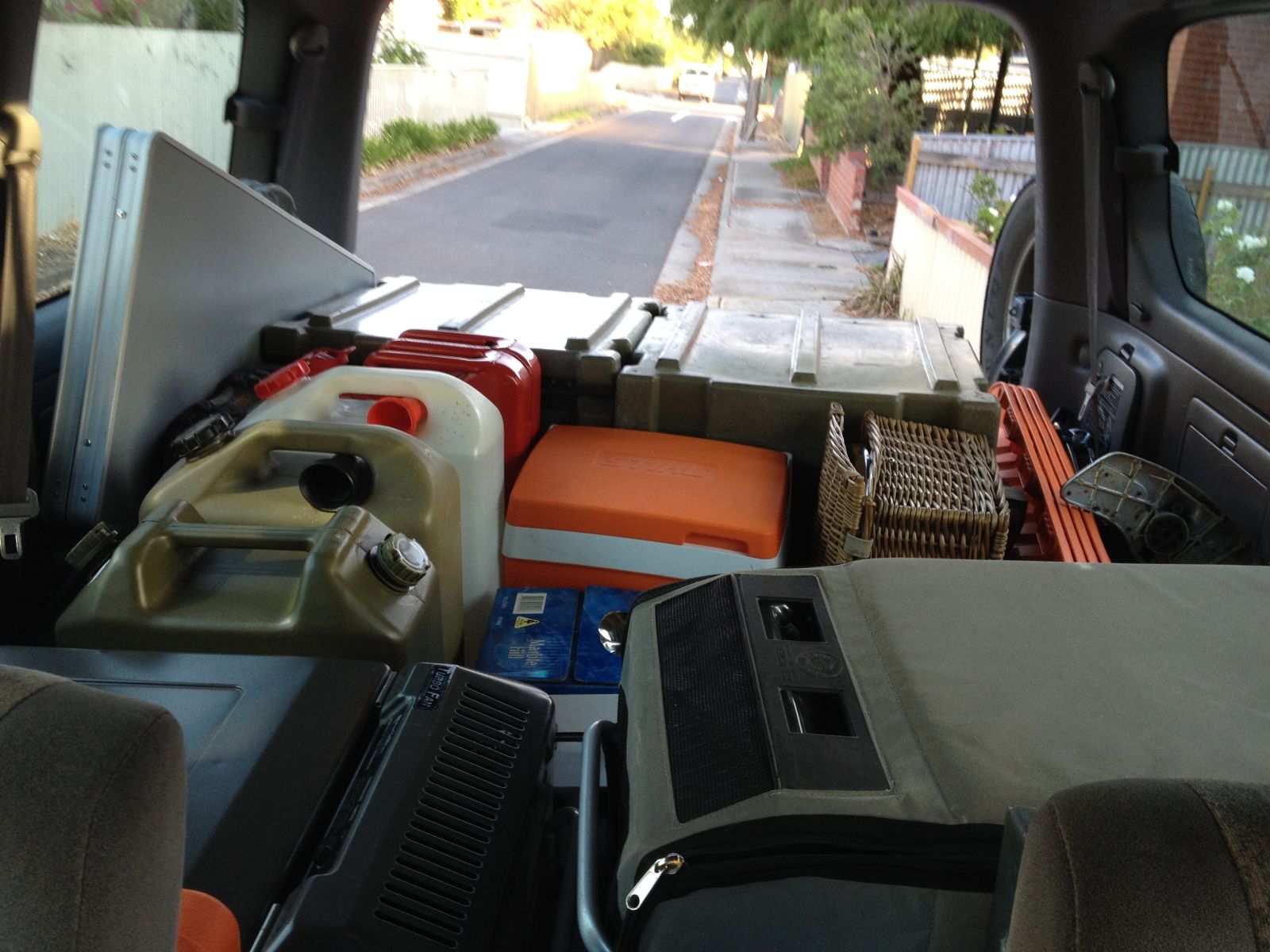 Done.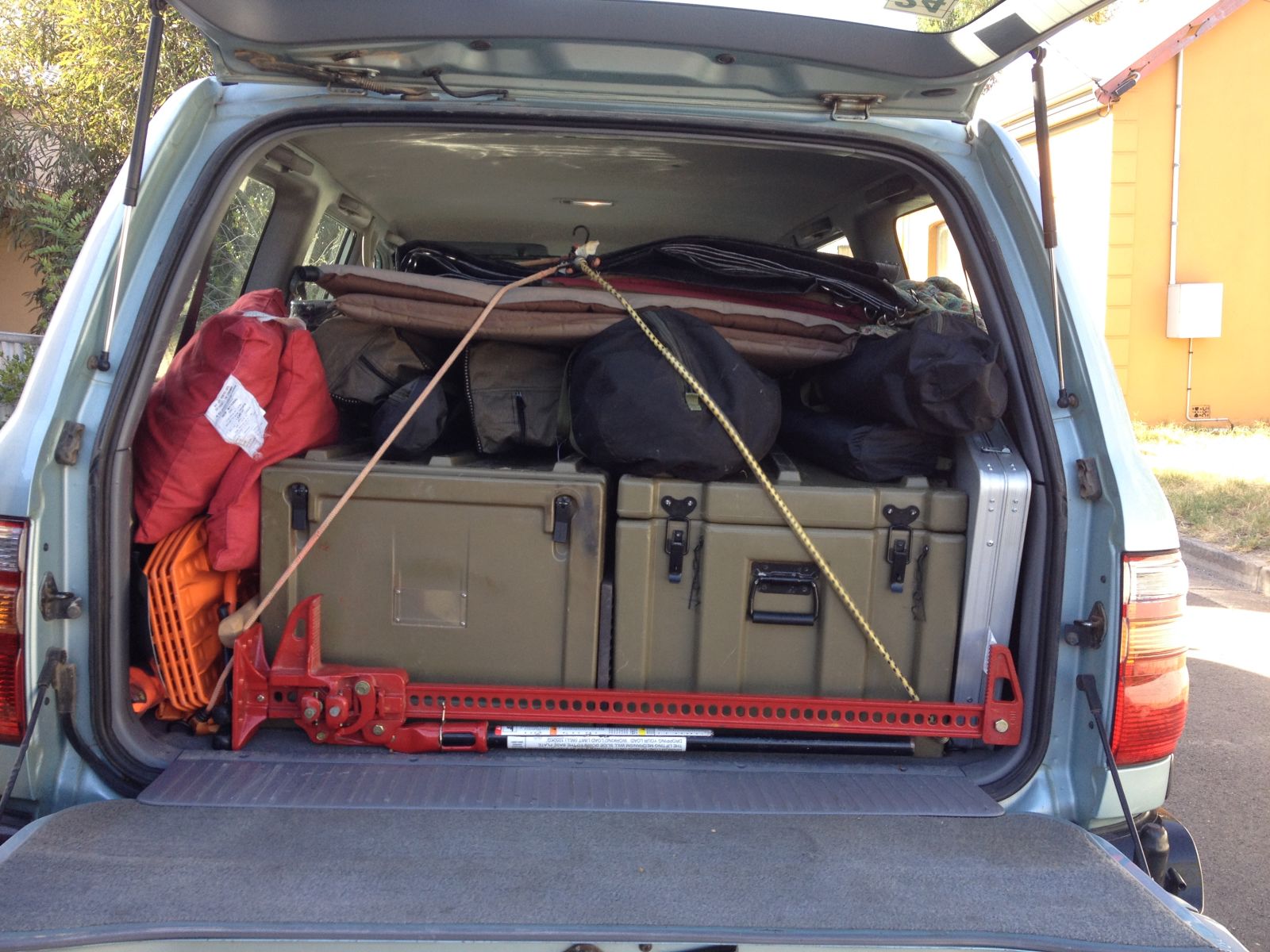 Got this done the day before, as it would be an early start.
---
We left at 0500. Knowing that we had a decent drive ahead on the bitumen, with then 40km of unknown off road once we got to Coffin Bay, I wanted to give ourselves the best chance of being able to set up while it was still light.
This is the last 24 hour fuel stop on the northern outskirts of Adelaide. I topped off both tanks here, this would see us through to Port Lincoln.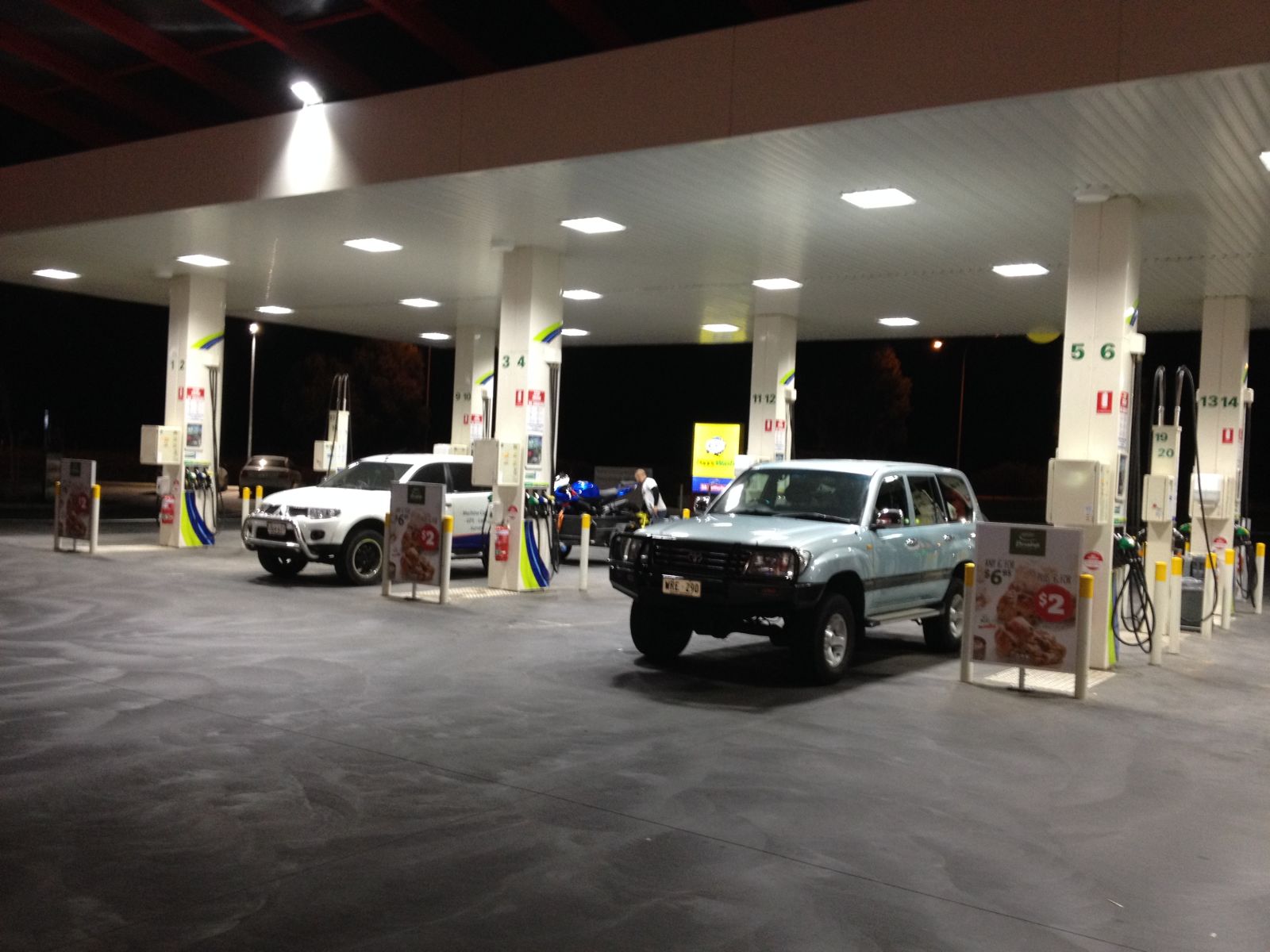 We were supposed to be meeting The Captain and the Accountant here in the P38, but The Accountant struggled to get up at a blue collar time in the morning (I felt for The Captain, poor bugger got up at 4am for no good reason) and so they would be an hour of so behind. I've done enough road trips with these boys over the years to know they were quite capable of 'making progress' and as were only going to be sitting on 90km/h in the Cruiser I knew they would catch us in time.
So, tanks full, cruise set to 90, it was time to head north ticking off the ports that are linked by the main highway heading north from Adelaide. Port Wakefeld, Port Pirie, quick stop after Port Pirie at Harry's place for coffee, breakfast and pick up a few supplies (Harry's Place has all sorts of weird and wonderful food, including an extensive offering of locally caught pickled fish) then onto Port Augusta, now we swung round to head south down Eyre Peninsula, through the steel making town of Whyalla, where you can do a tour of the steel plant, prompting N and I to wonder if it at all like the one in that Simpsons episode…? Now just the last 250km to Port Lincoln.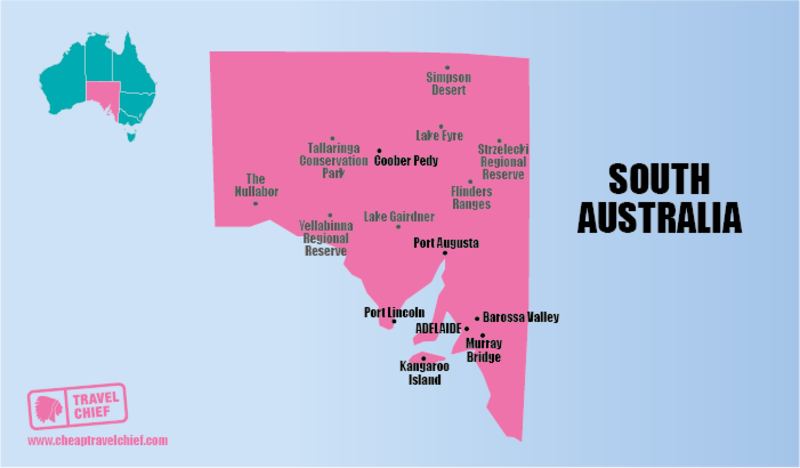 At Port Lincoln I had to pick up the key for one of the campsites and pay for permits, etc. By the time I had got this sorted as I stepped out the tourist information I saw a familiar P38 Rangie pulling up. The boyz had recovered well, probably incurring a speeding fine through the 'average speed camera zone' but hey, he's an accountant, he can afford it (I haven't had the bill for him doing my tax yet this year, so when he reads this I guess I can expect that to go up now…:).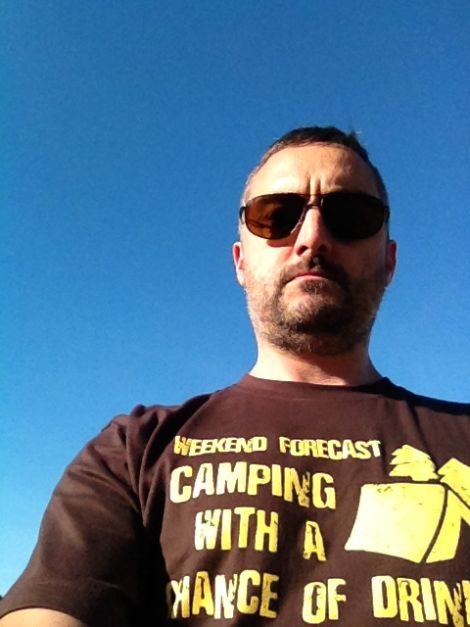 Refuelled, it was now a short drive to the ominously named, Coffin Bay. Coffin Bay is a small oyster farming and holiday 'shack' community. Past the the town is a winding bitumen road that leads to the national park, which is all dirt road and 4×4 only. Aired down to 20psi, sand flags on, we now begun the three hour drive to our intended campsite, we had been on the road 9 & 1/2 hours by now. We were into low range pretty much straight away with a mixture of soft sand tracks and rough and rocky ascents, it was good to be back on the dirt!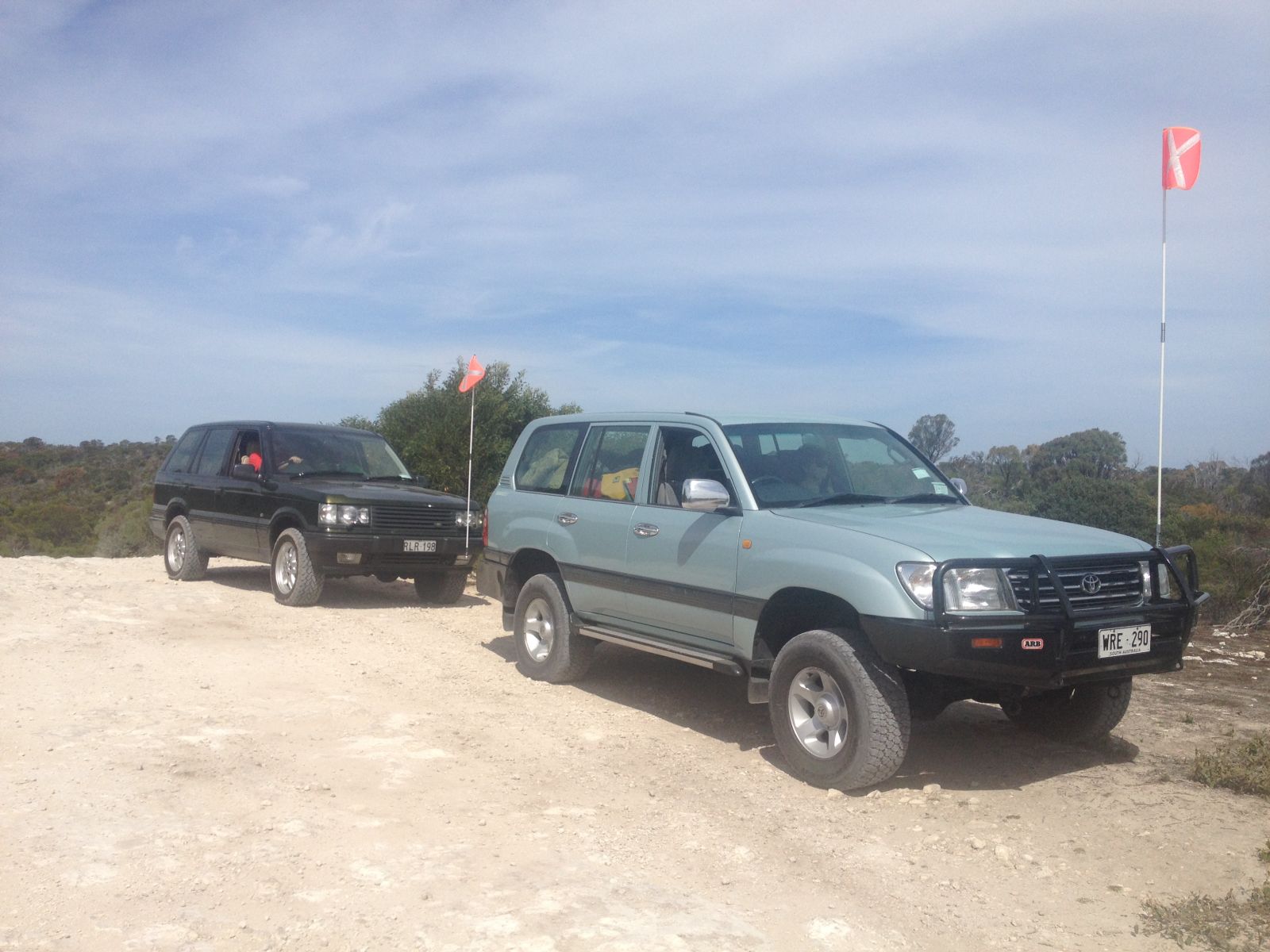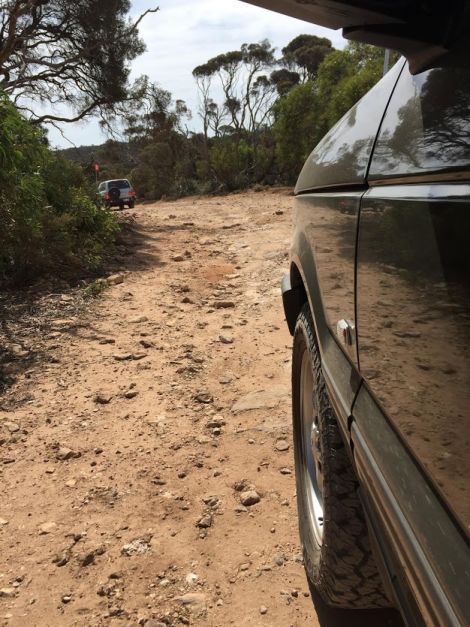 The local wildlife was out greet us. The is a Goanna, an Australian monitor lizard. Not the best photos I'm afraid but these things don't tend wait for you to stop and get the good camera out.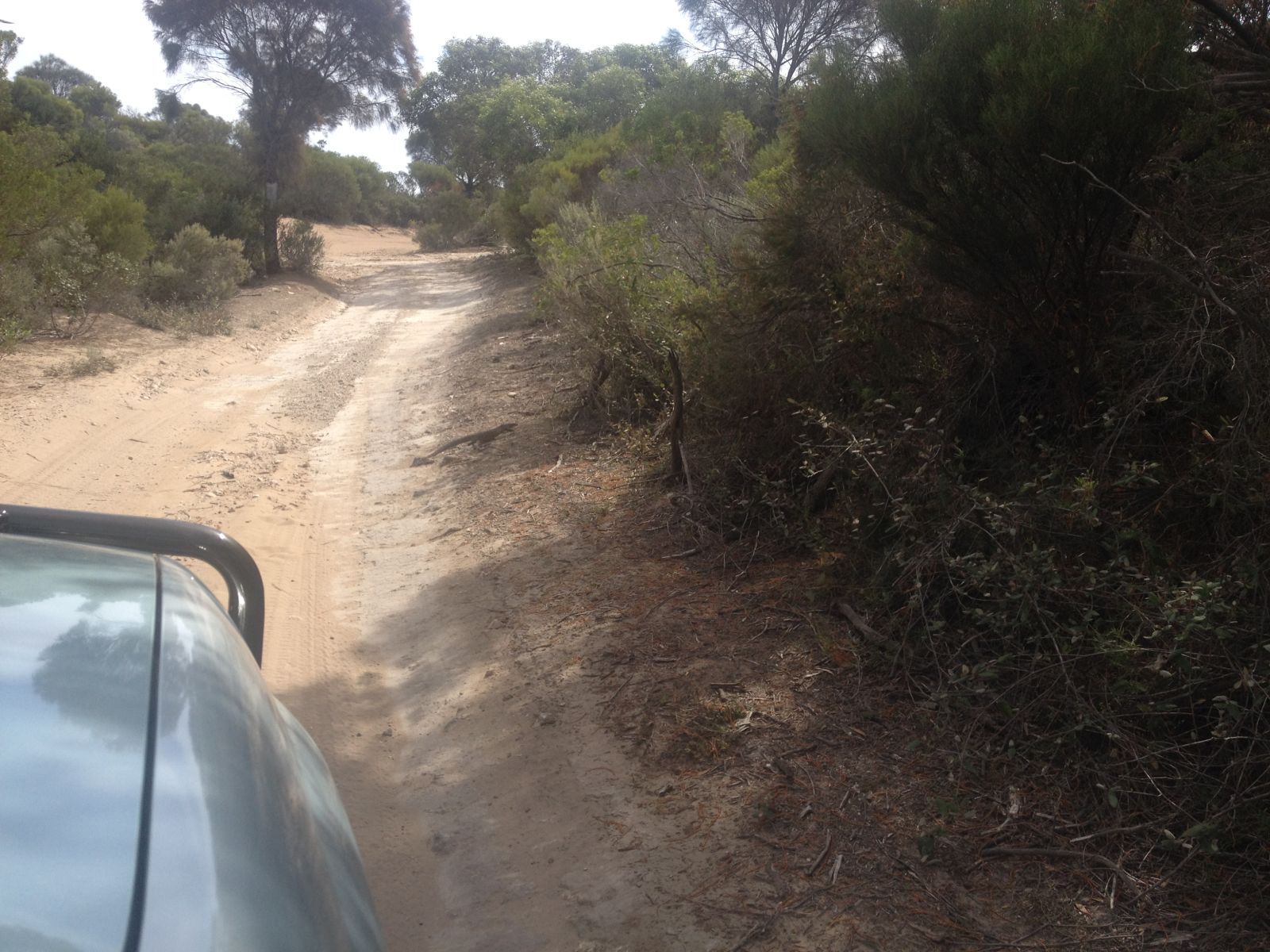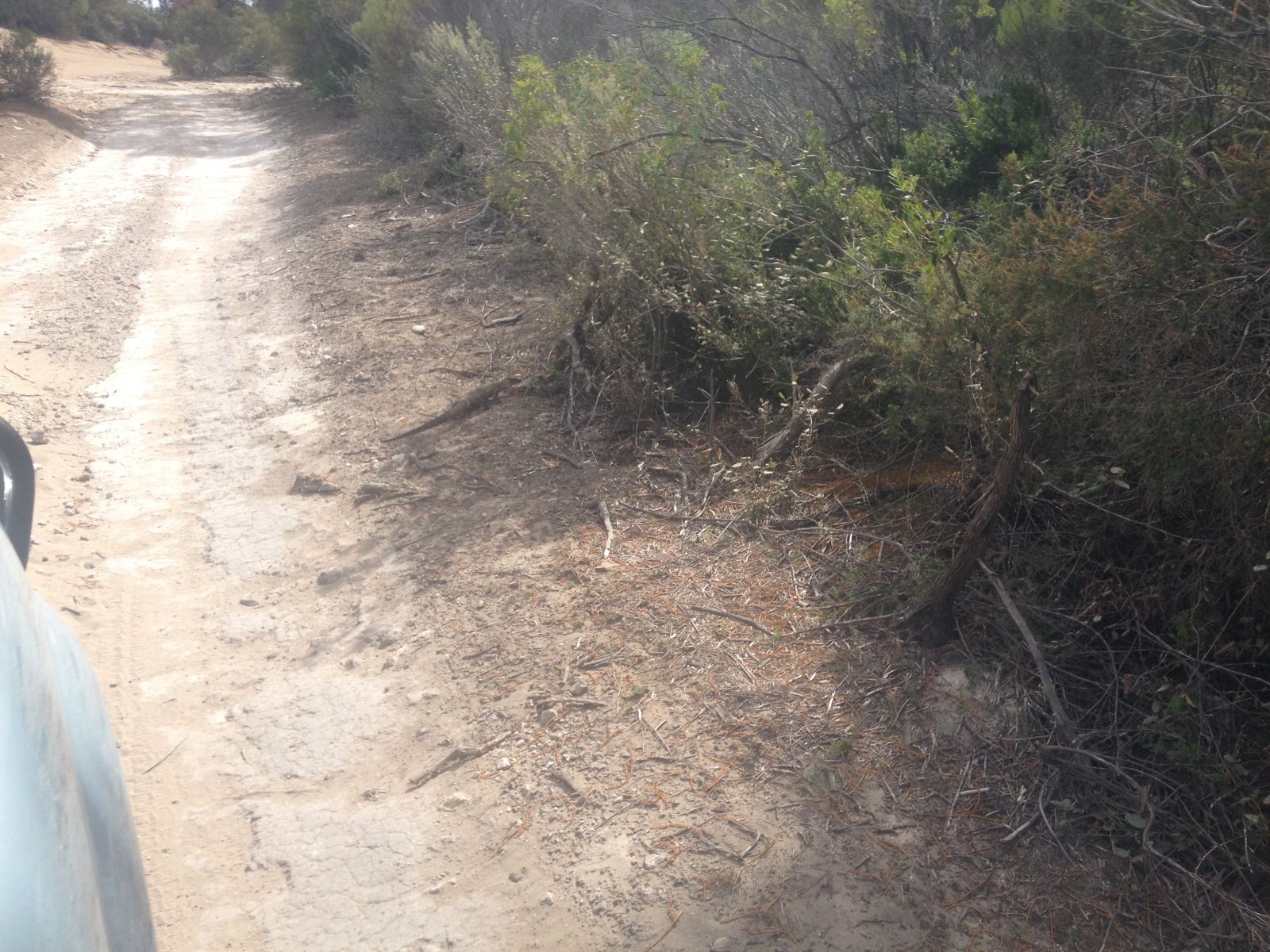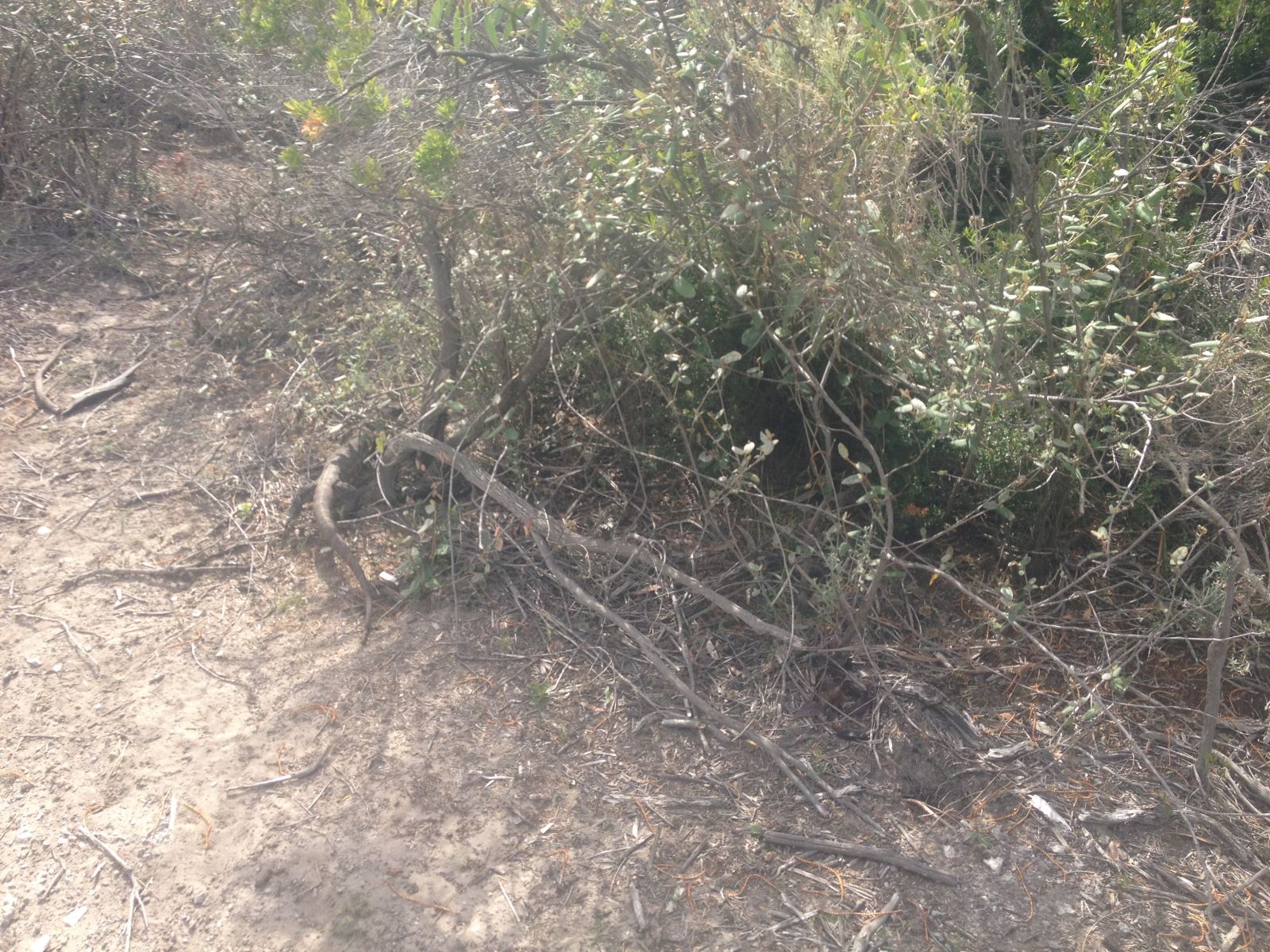 The terrain was just challenging enough to keep your concentration up but not so much that we were ever in much danger of not getting through. Around 4pm, when I had been up for 12 hours I could feel my concentration slipping, good time to stop stretch the legs and take a few snaps.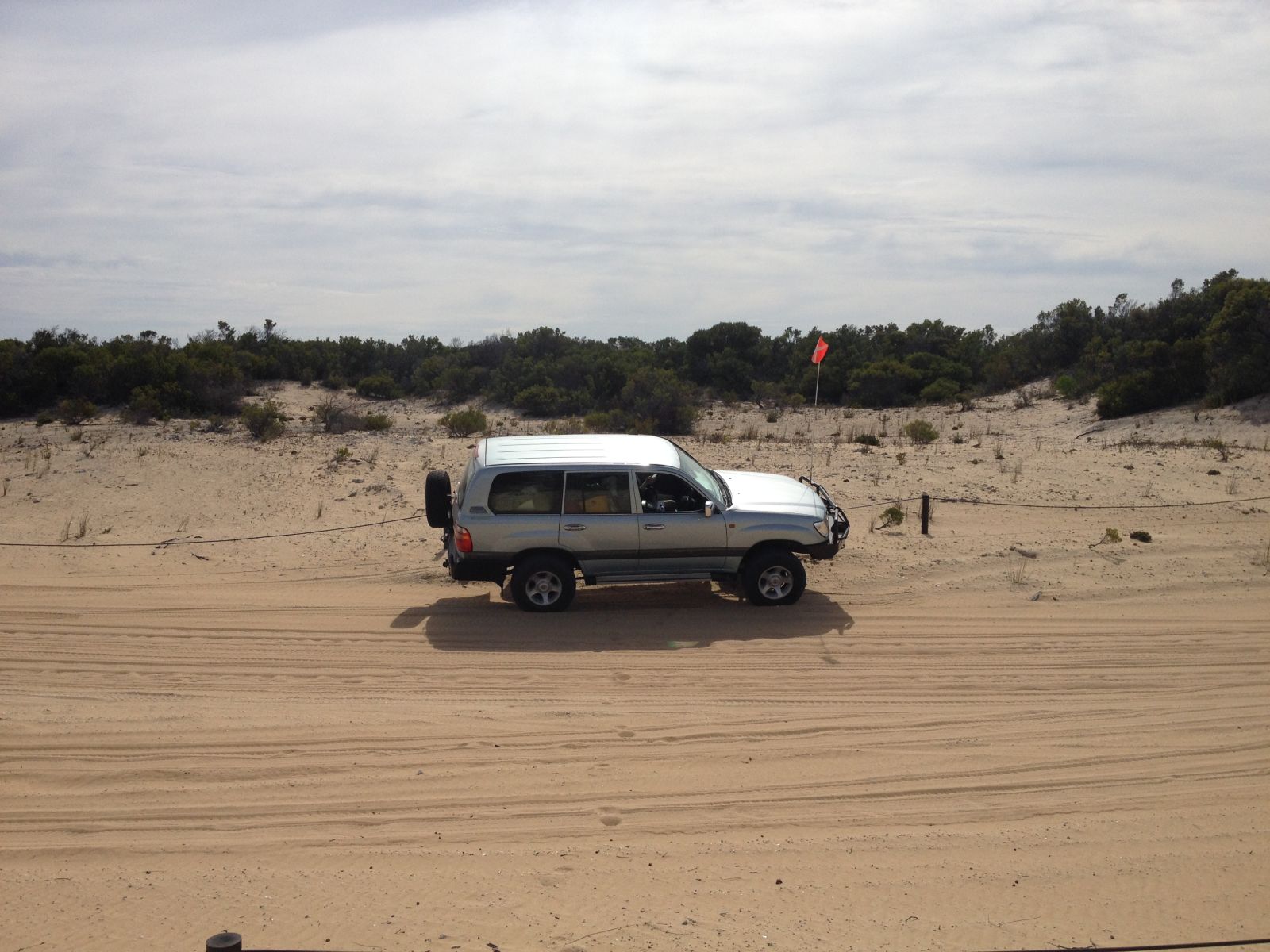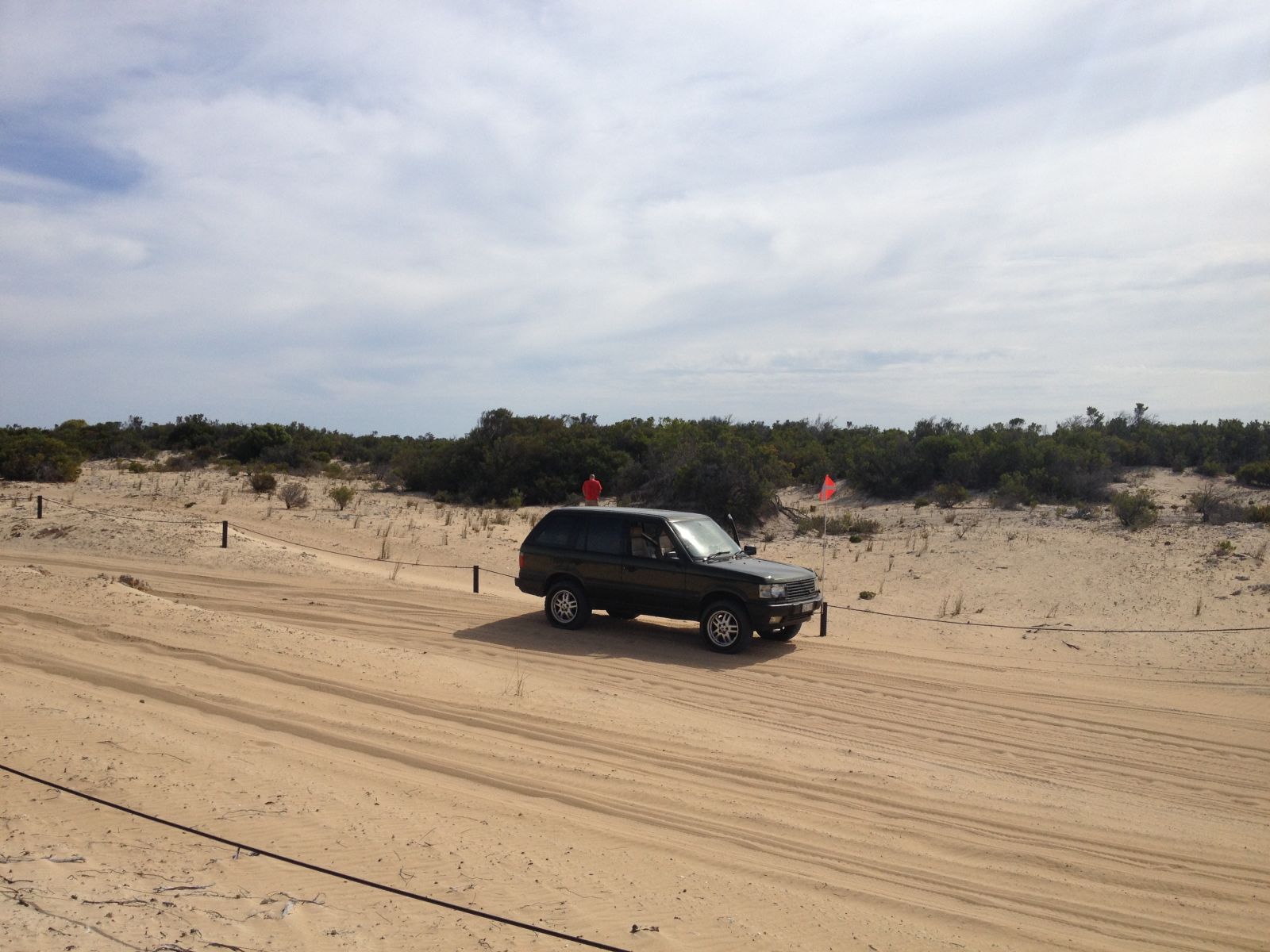 Soon we arrived at the beach! We were to drive along the beachfront for 7km, before heading in land again. I'm always wary of beach driving, having seen the All 4 Adventure crew battle the tide on many occasions.
I've met plenty of people with hairy beach driving tales, and there are plenty of photos of washed out vehicles at various points around the country.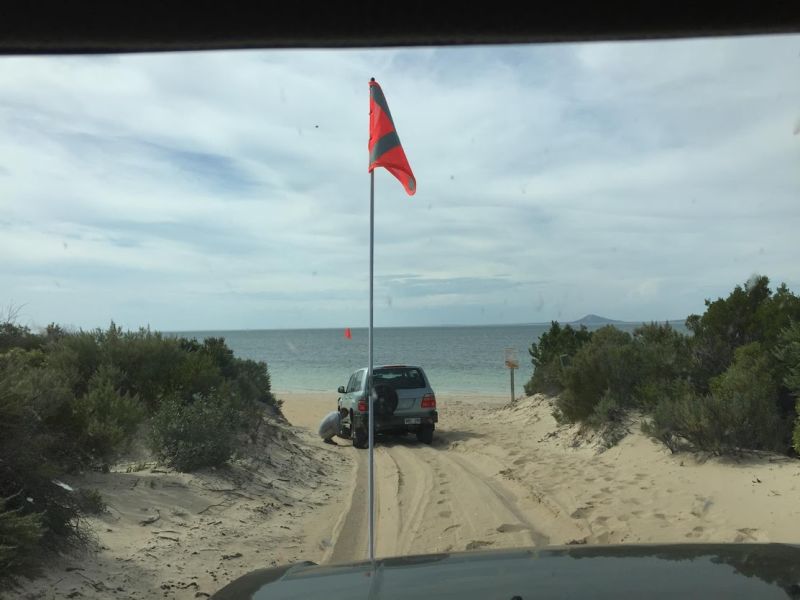 I could see the beach was soft and so dropped another 2 psi out of the tyres, we had the tide times at it would seem it was pretty much high tide and there was still enough room to safely drive on, so we set off leaving a good gap between the trucks.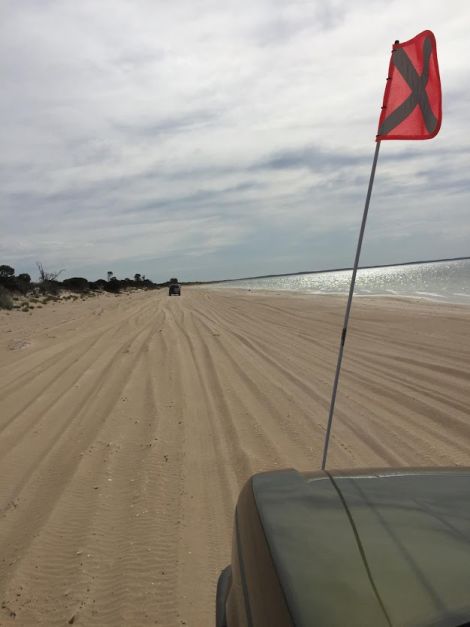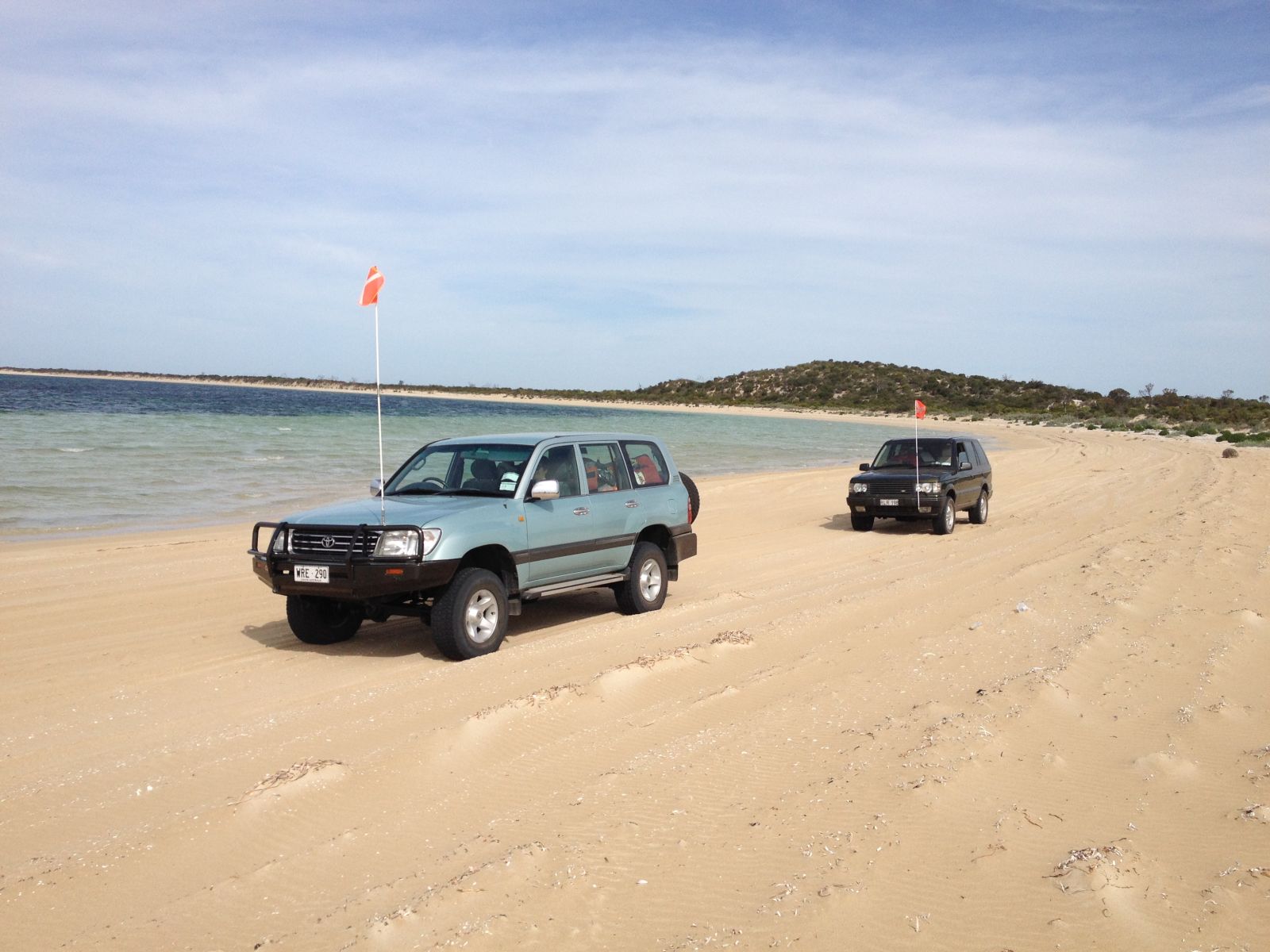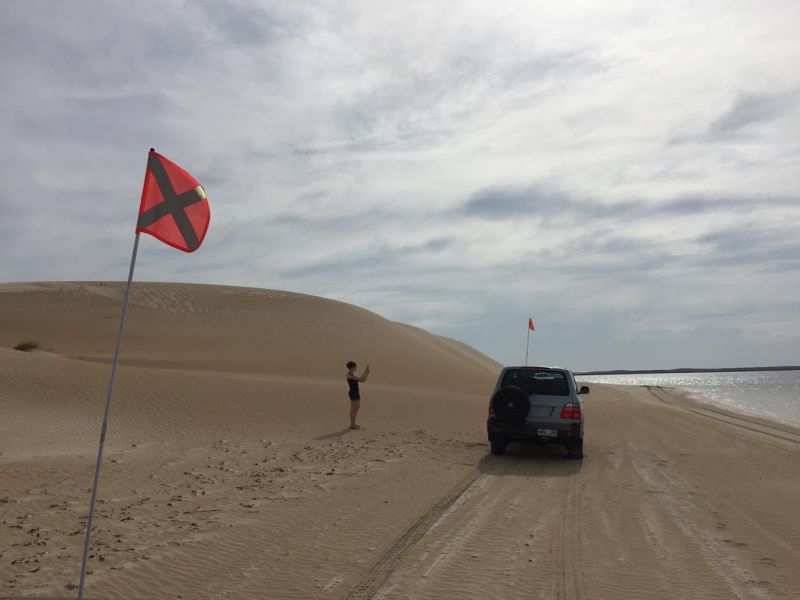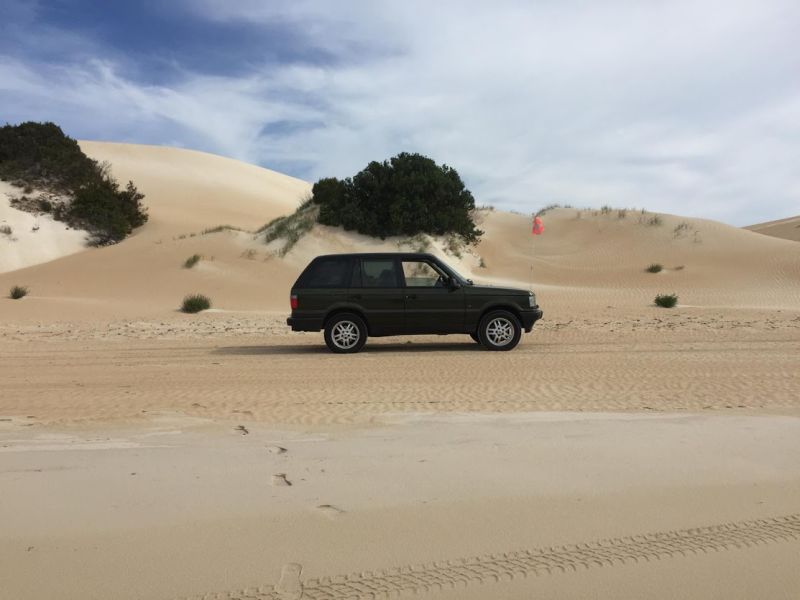 Annnnnd you know what? Driving on the beach was awesome! I used to work with a guy who lived on Fraser Island (sand) in Queensland and he taught me not to fight the steering (my natural instinct was to 'correct' the 'slide') just use soft hands and let it follow the ruts, most of the time you need very little steering input. A steady throttle and sufficient momentum, then you'll hit a soft section and you feel the engine begin to labour, feed the big six a bit more right foot and it surges through. Bucking, bouncing and a bit of wheel spin is all part of the fun. Oh, and it was quite picturesque too…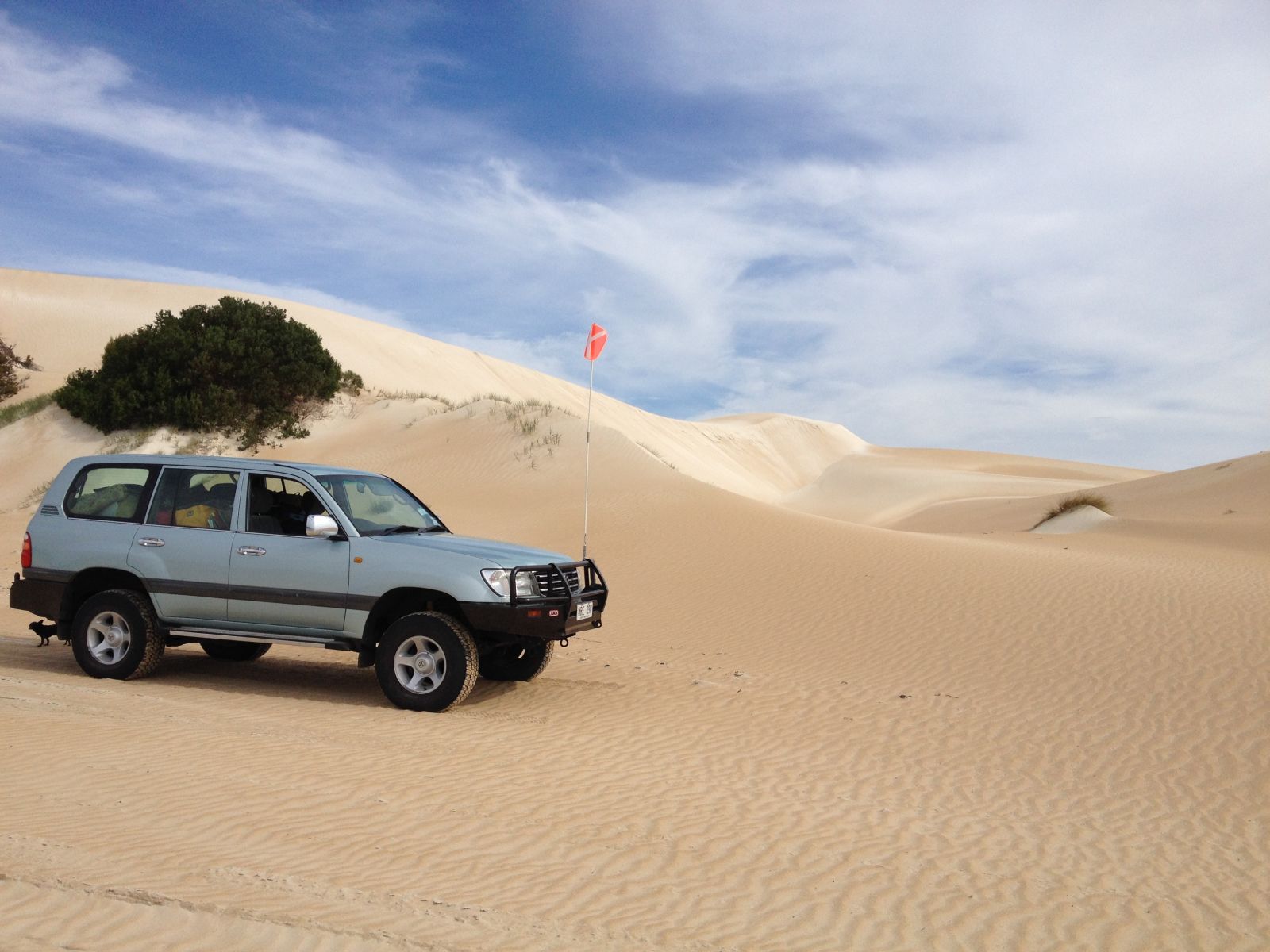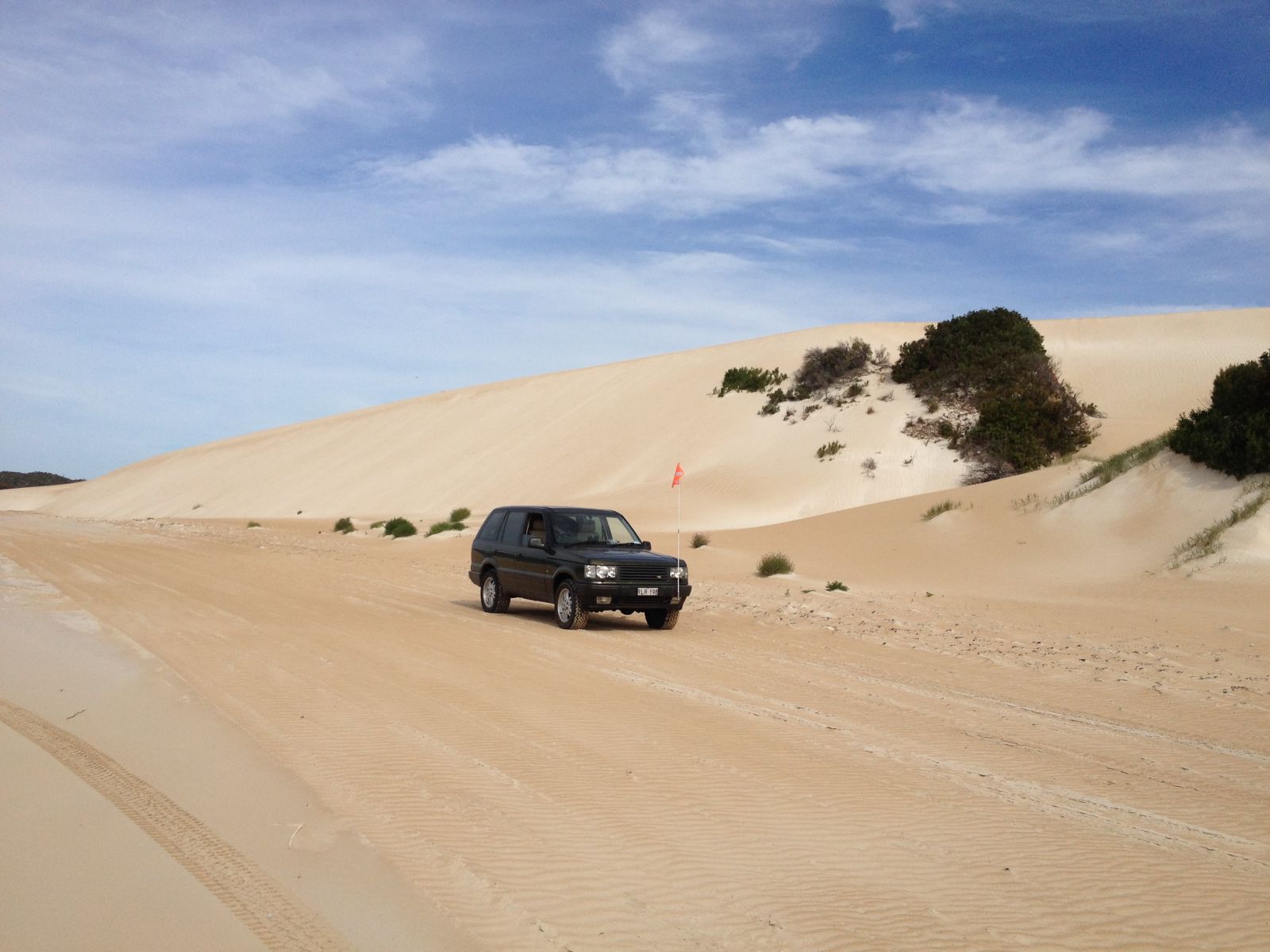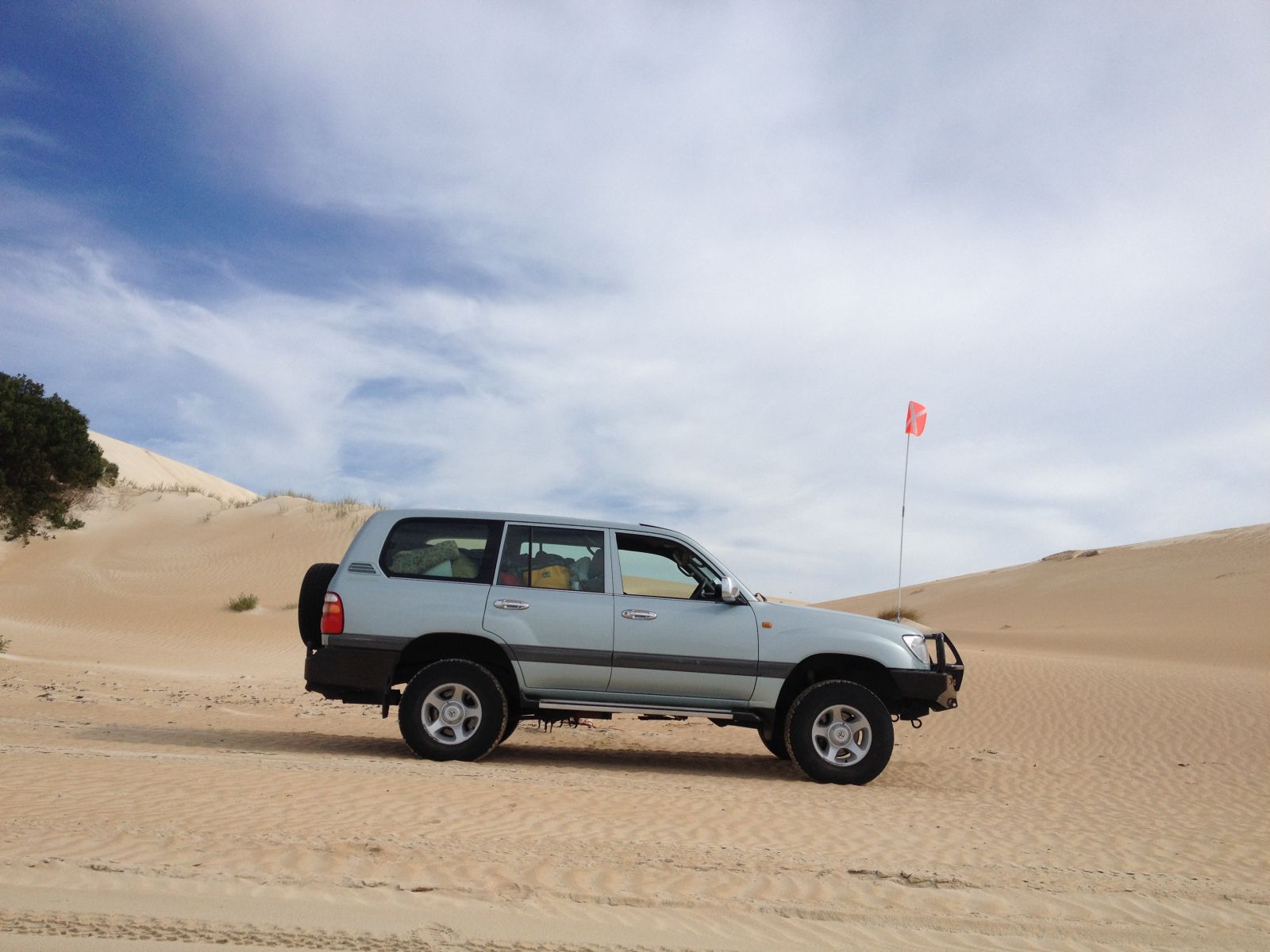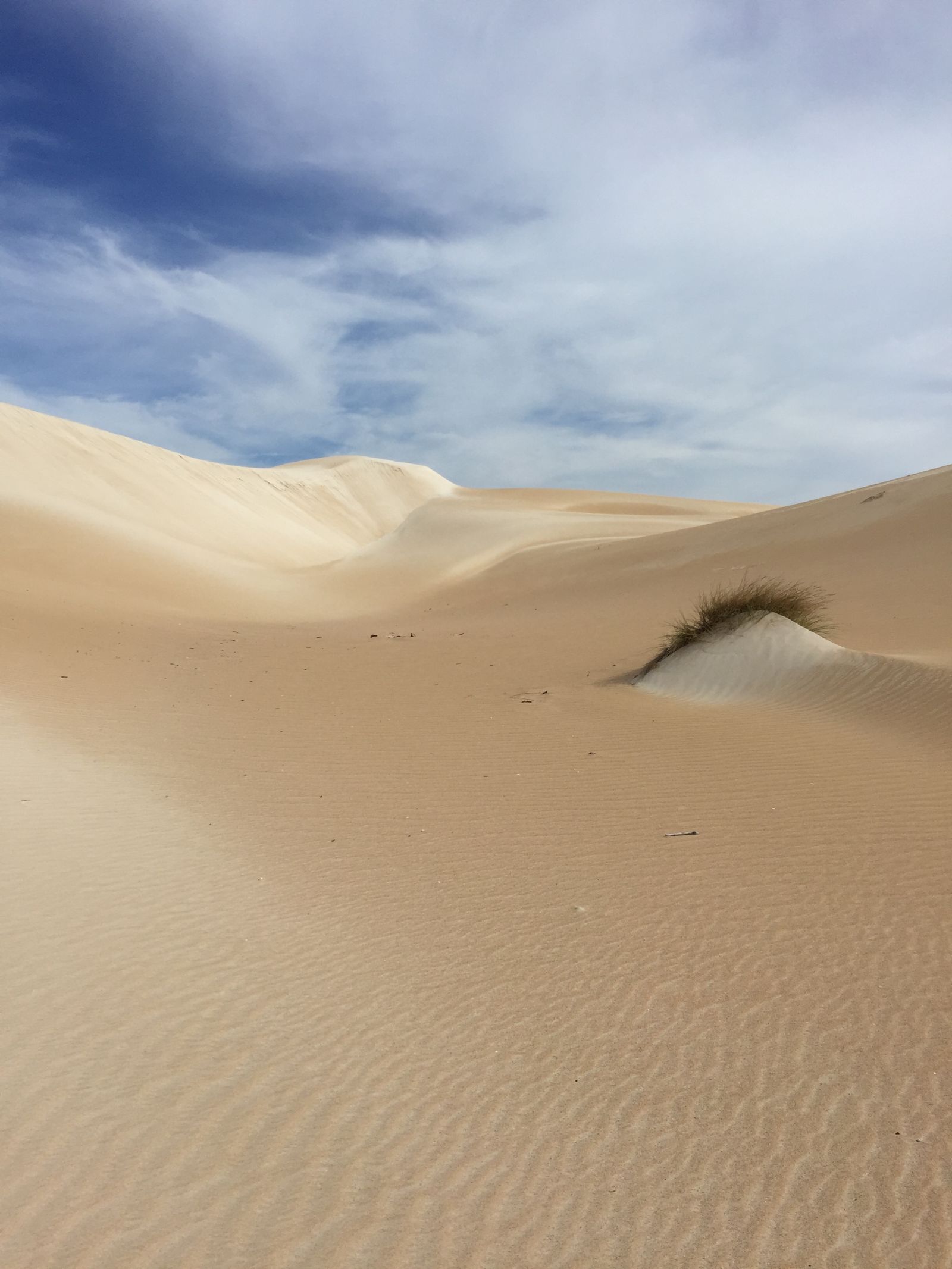 Before we knew it the beach section was done and we had to head inland to complete the rest of the track to the campsite. I had purposely picked the furthest and most difficult site to get to, at point Sir Issac. Partly so we could see as much of the park as possible, but I also figured it would be the least busy. I was wrong.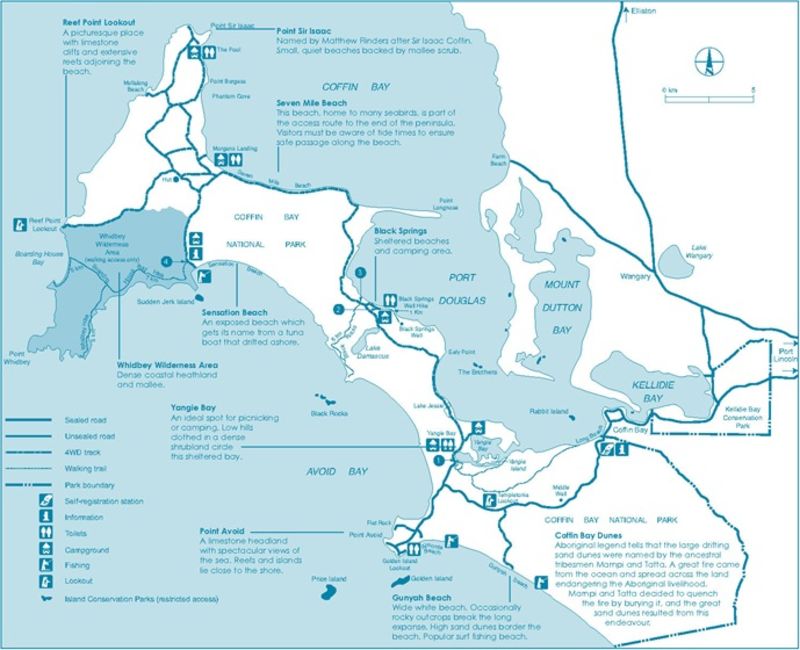 All the sites were taken so we pressed on to see what we could find further on a short drive yielded an flat open area on top of a cliff with a small beach and a great view out to sea. Most importantly no one else. It would be windy but good.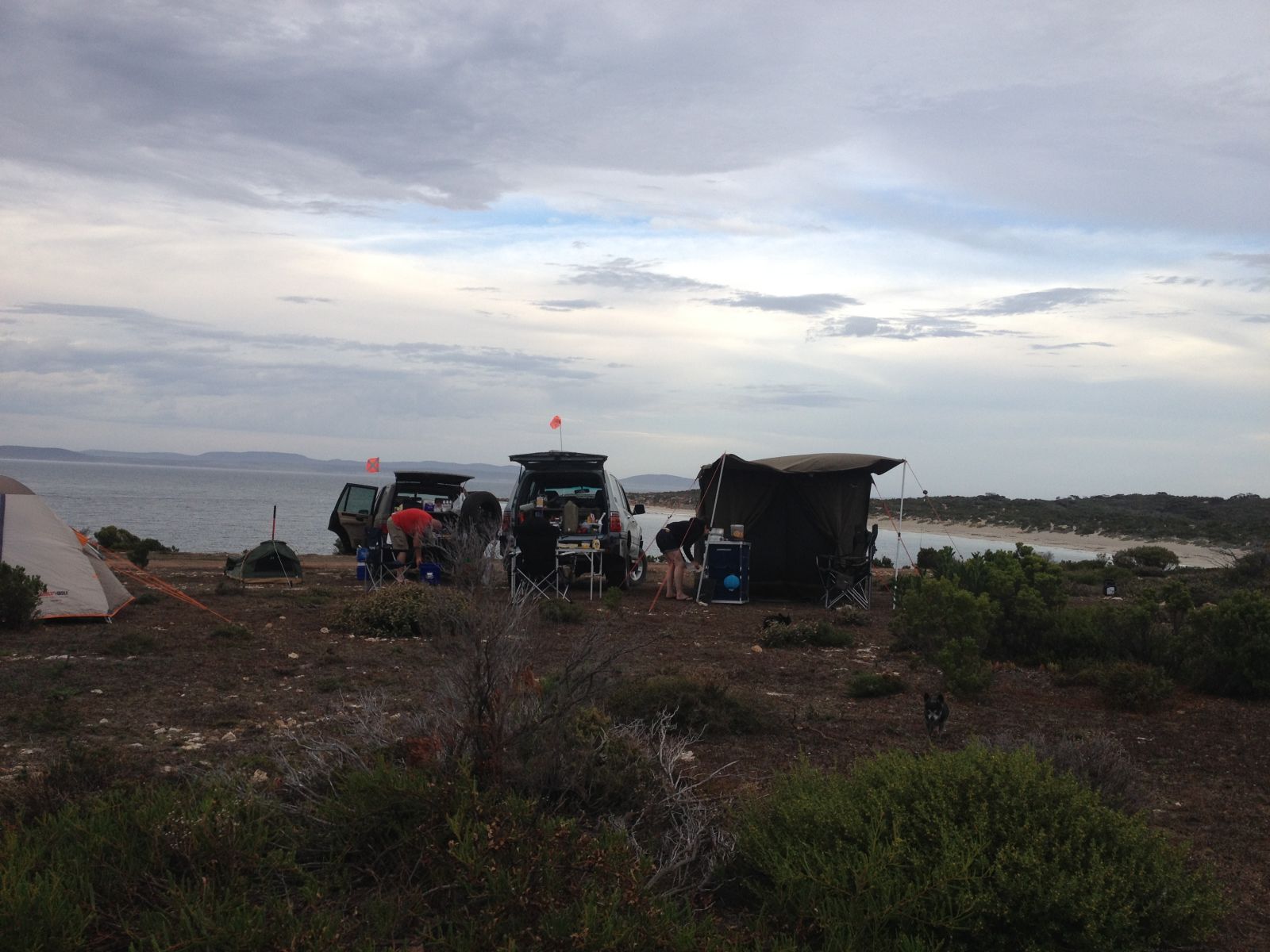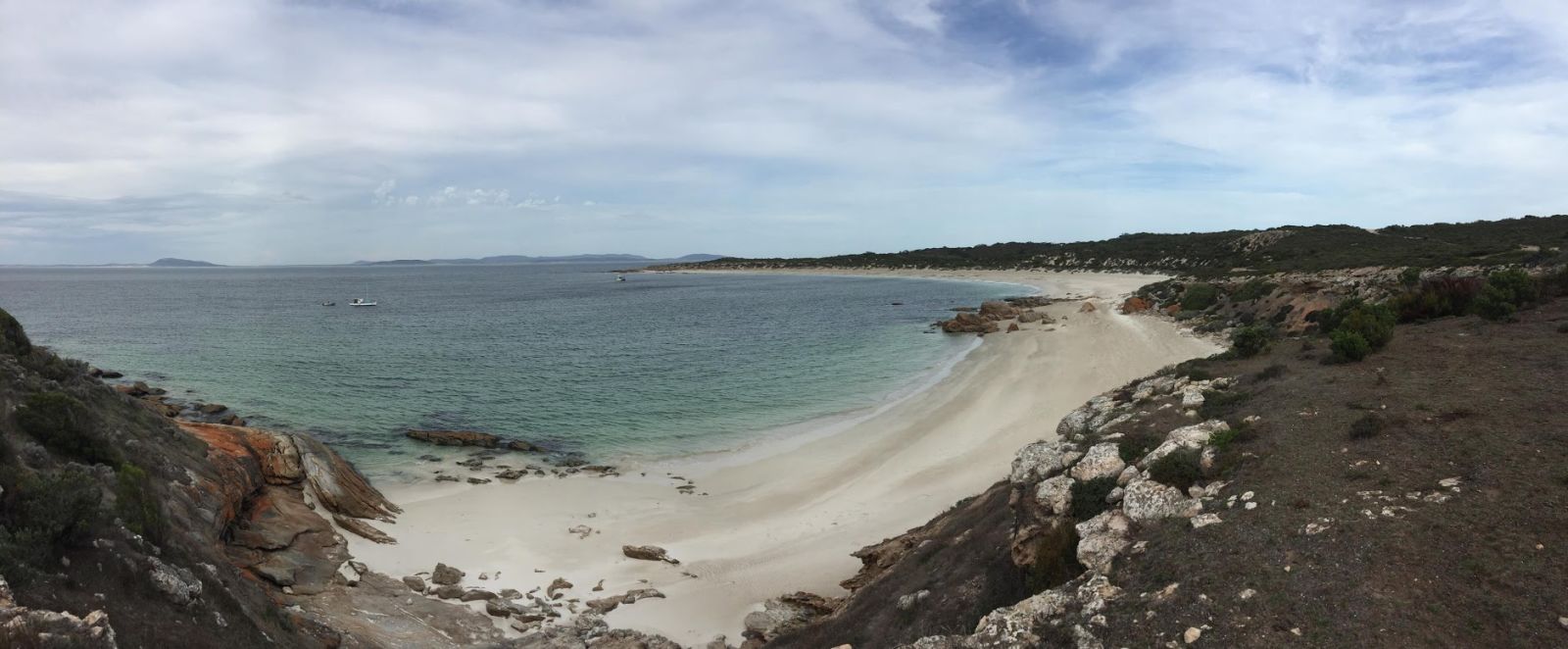 As a tribute to Tim, I cooked Carne Asada that night 🙂 it is not a well known dish over here, so this is one of the benefits of reading other people's experiences, you learn about new things. Tasty new things! Especially when the steak has been sloshing around in the marinade with the rocking motions of an off-roading Land Cruiser.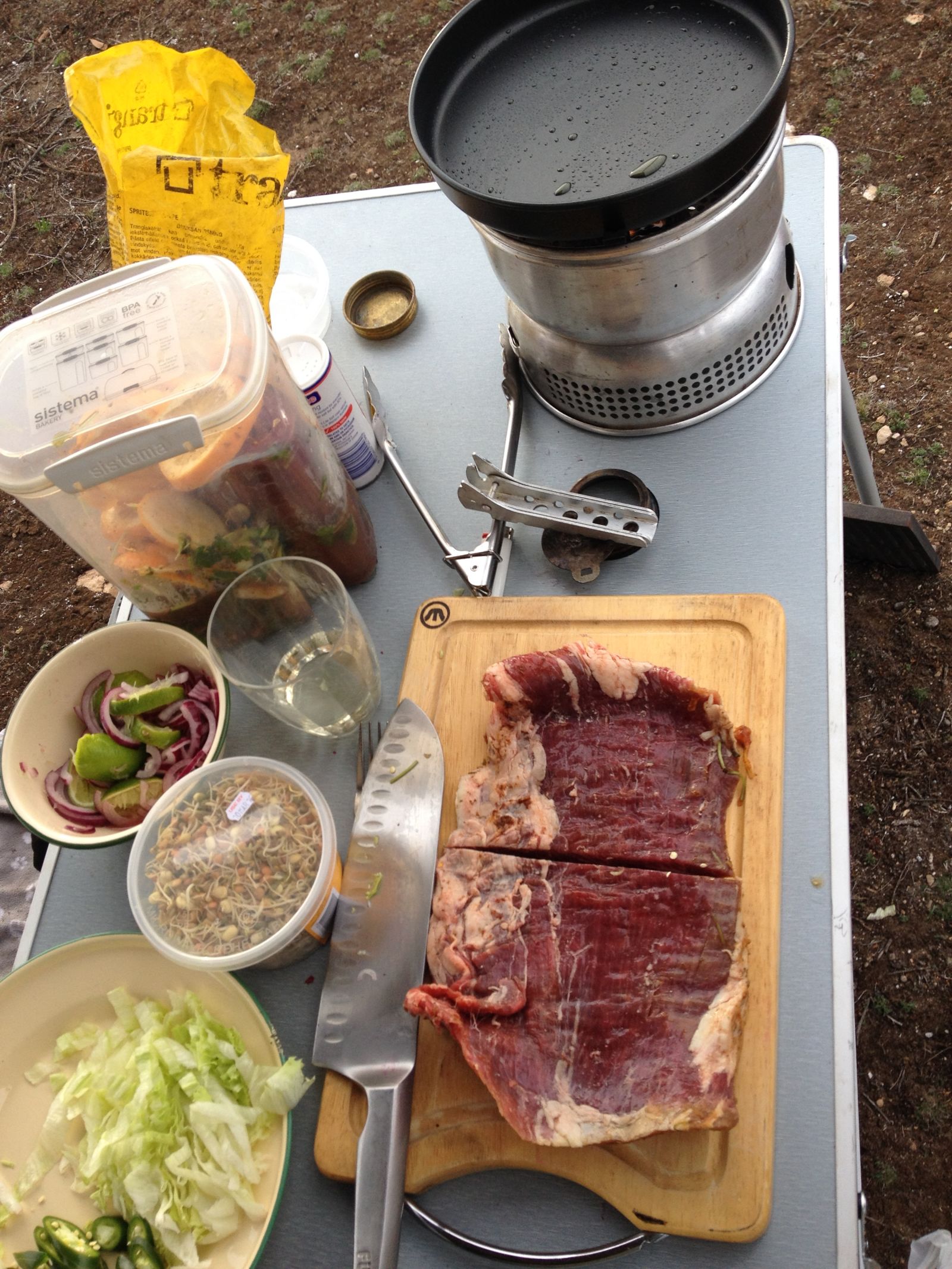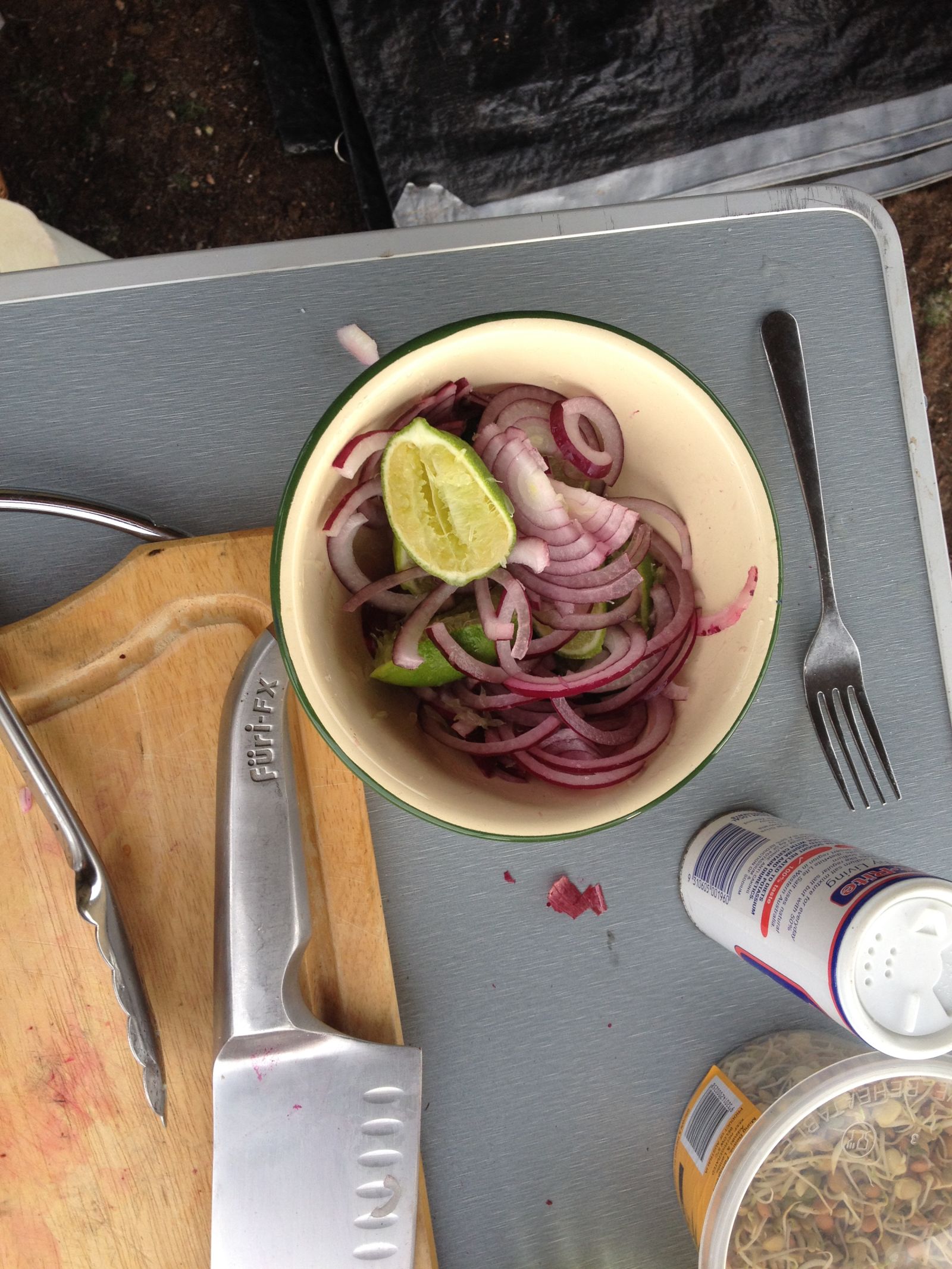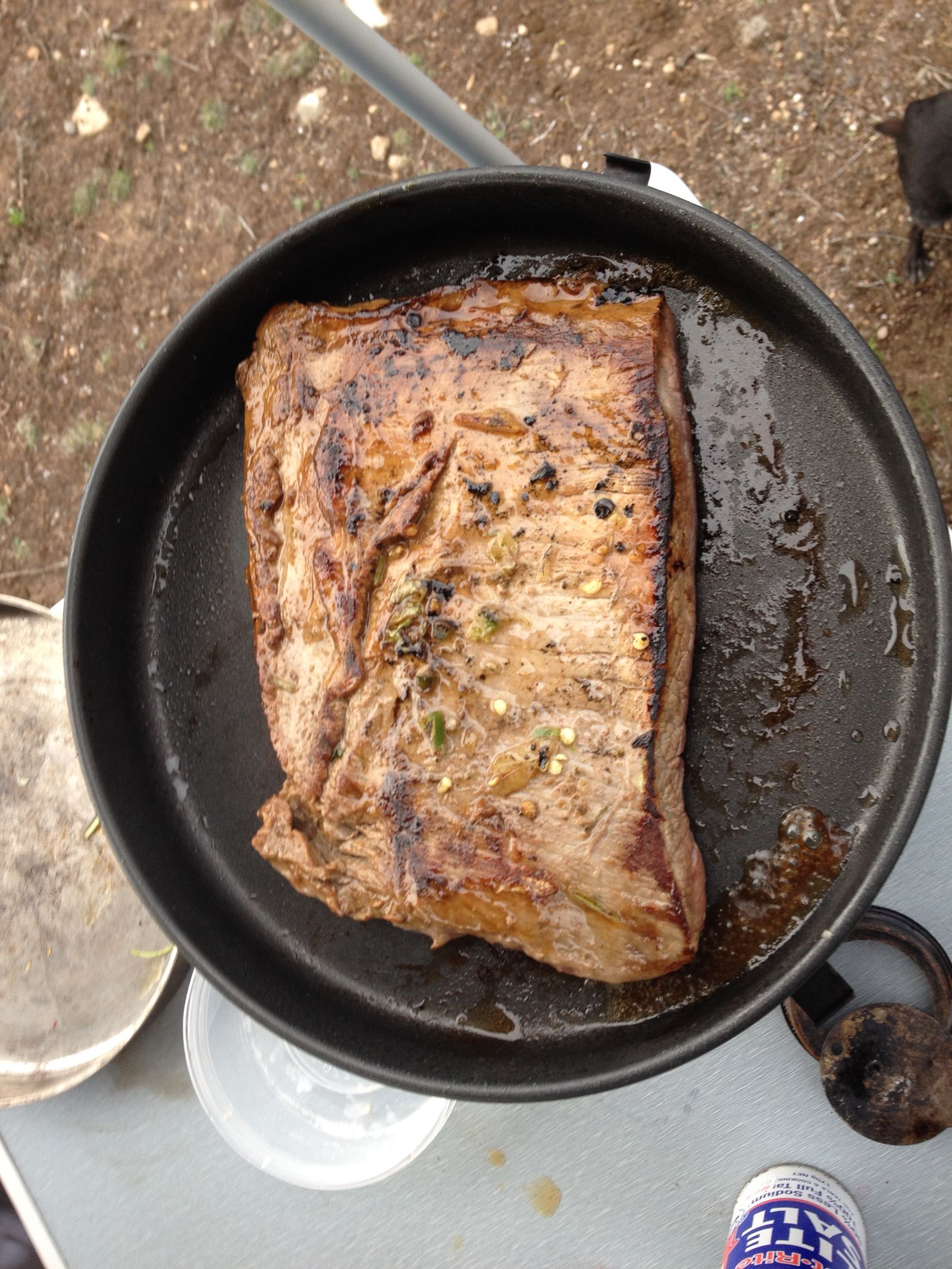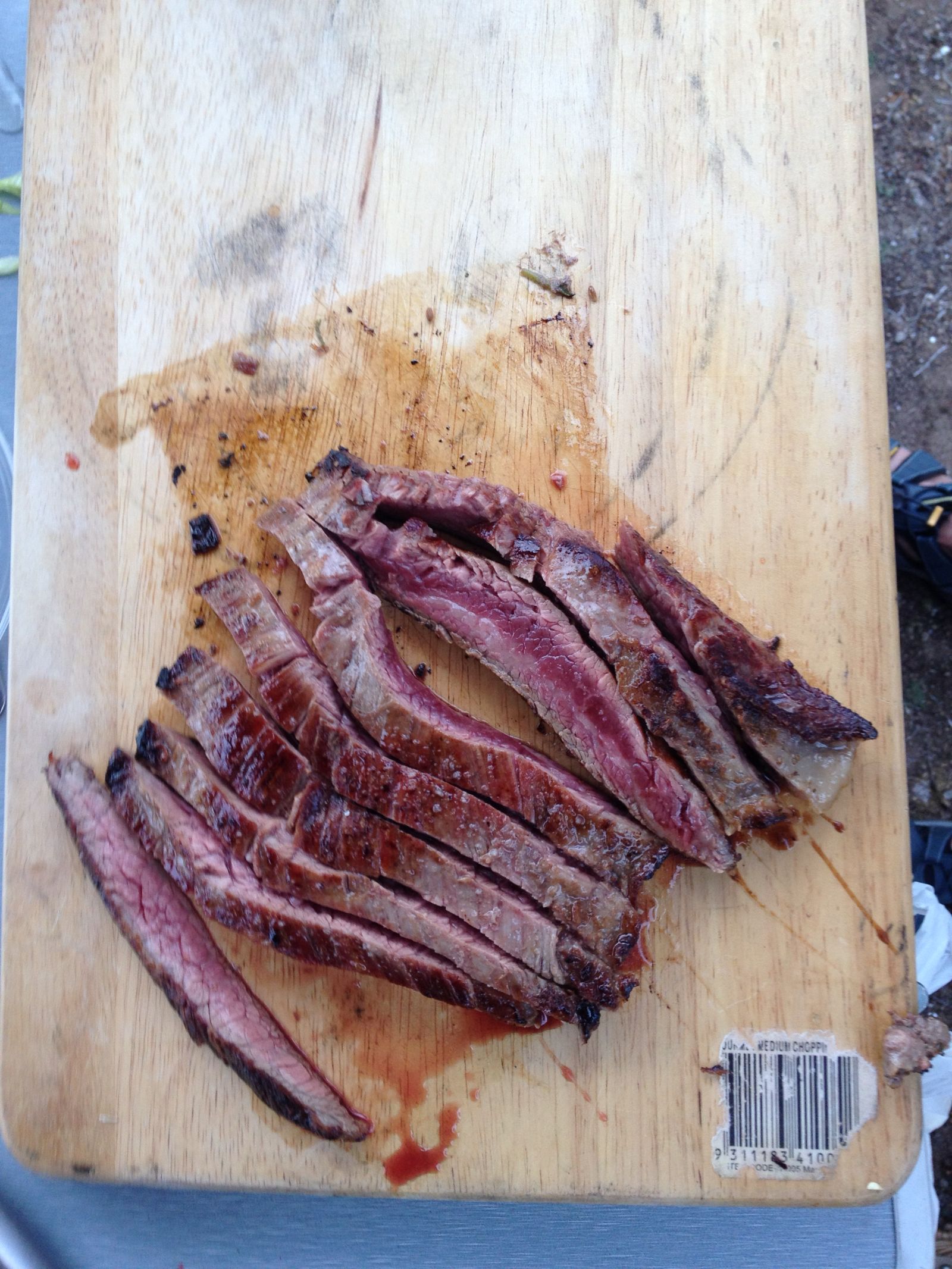 We had a wander on the beach after dinner.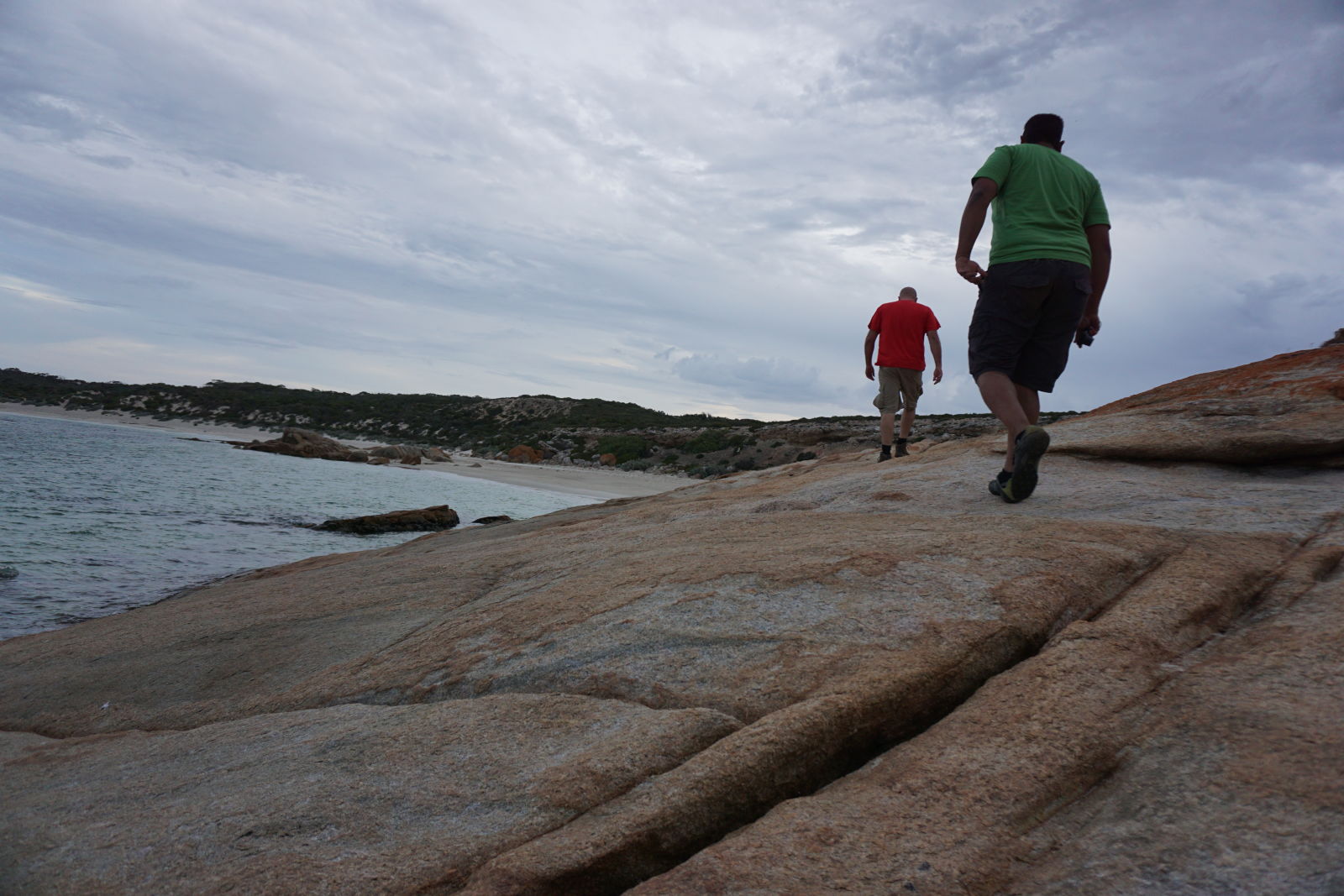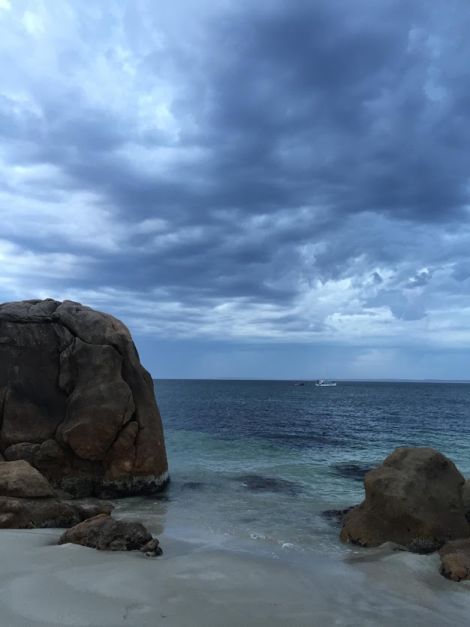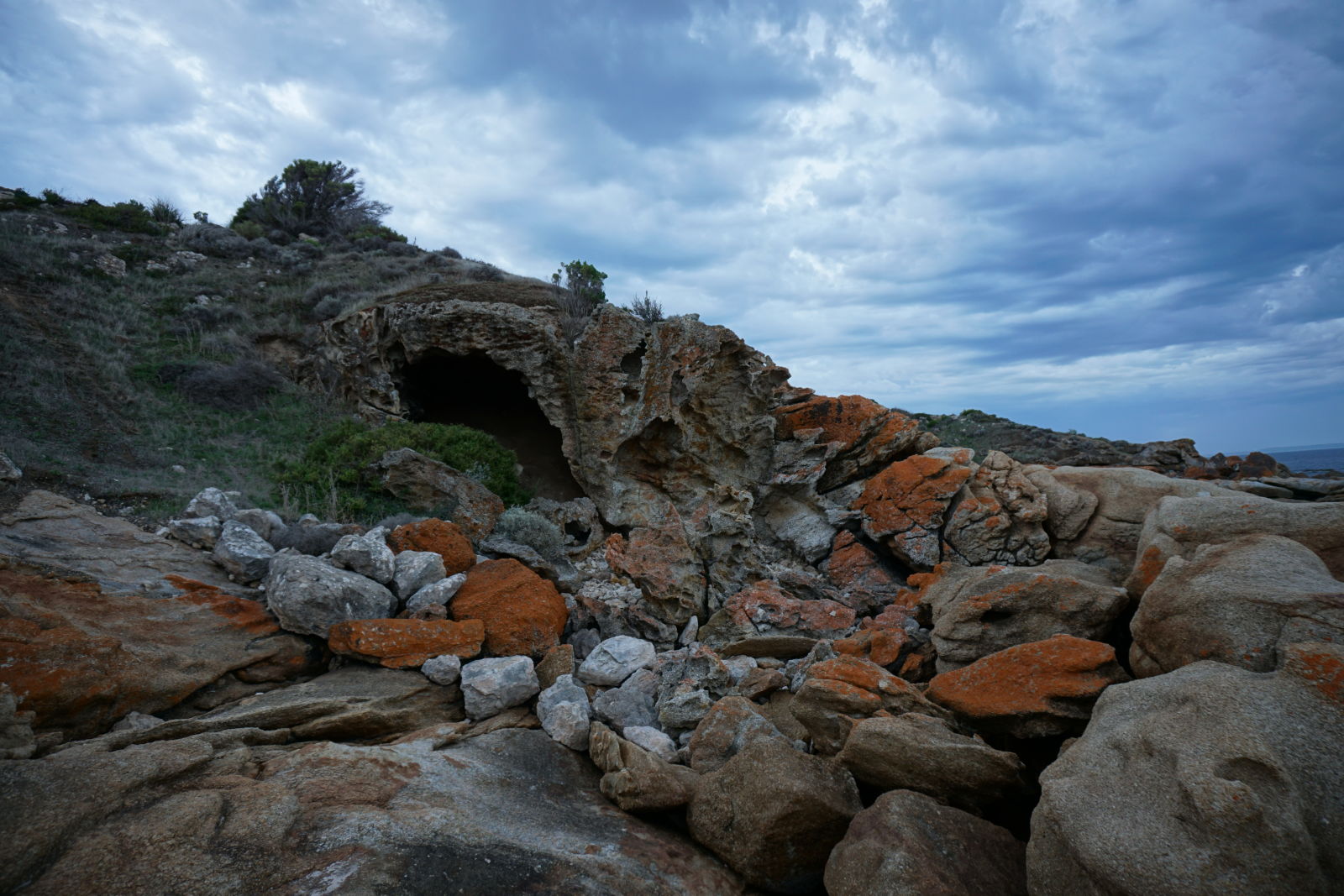 A few drinks and then bed. Big day. Good day.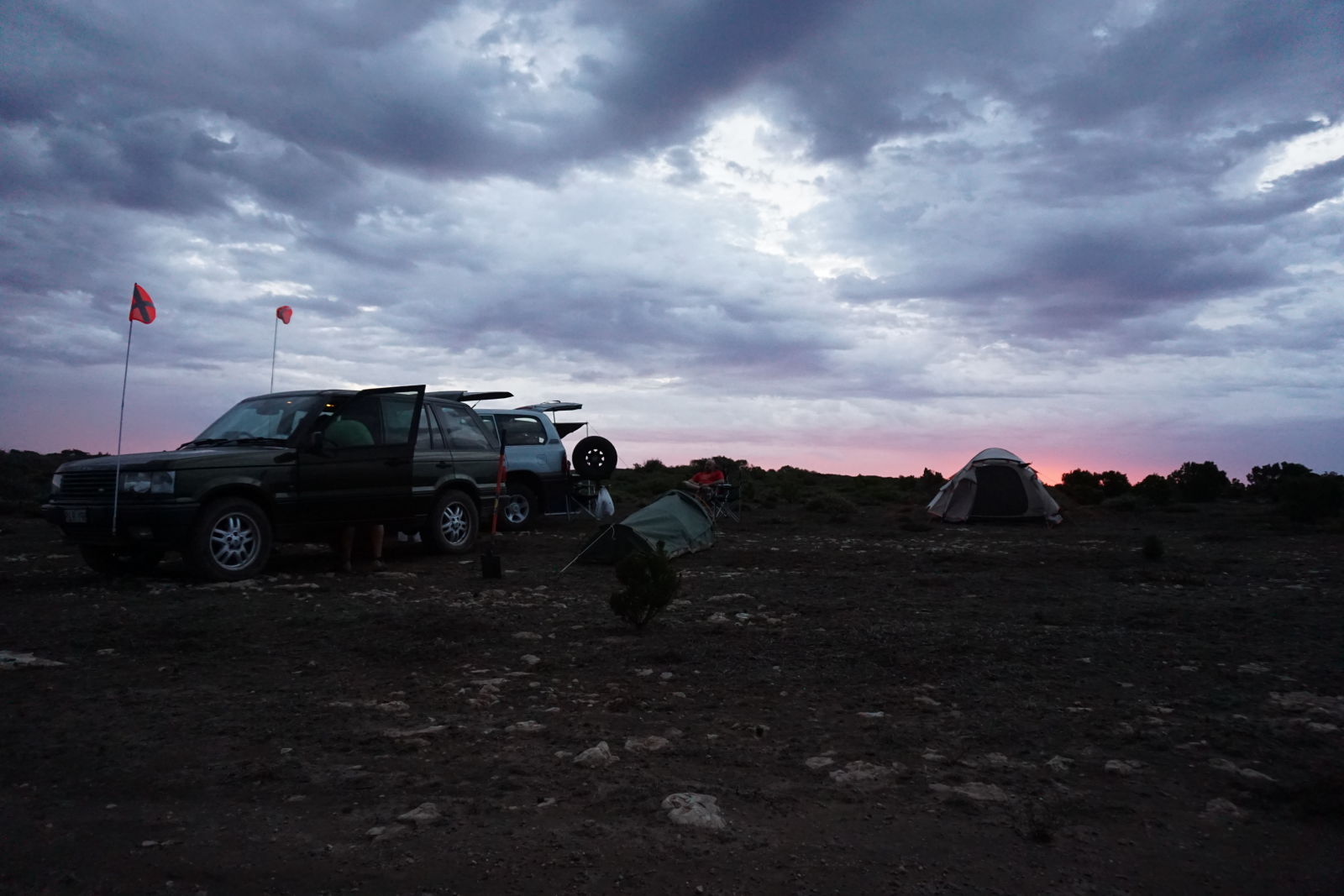 Photo credits: Everyone!