These are old posts from the now defunct www.overland.kinja.com. Rescued by a good person before the ship went down.
I'm just posting them here for my own record…
We flew to Barcelona, this would be our base for the next few days and then we would head off into regional north Spain. Here are some random shots from around Barcelona: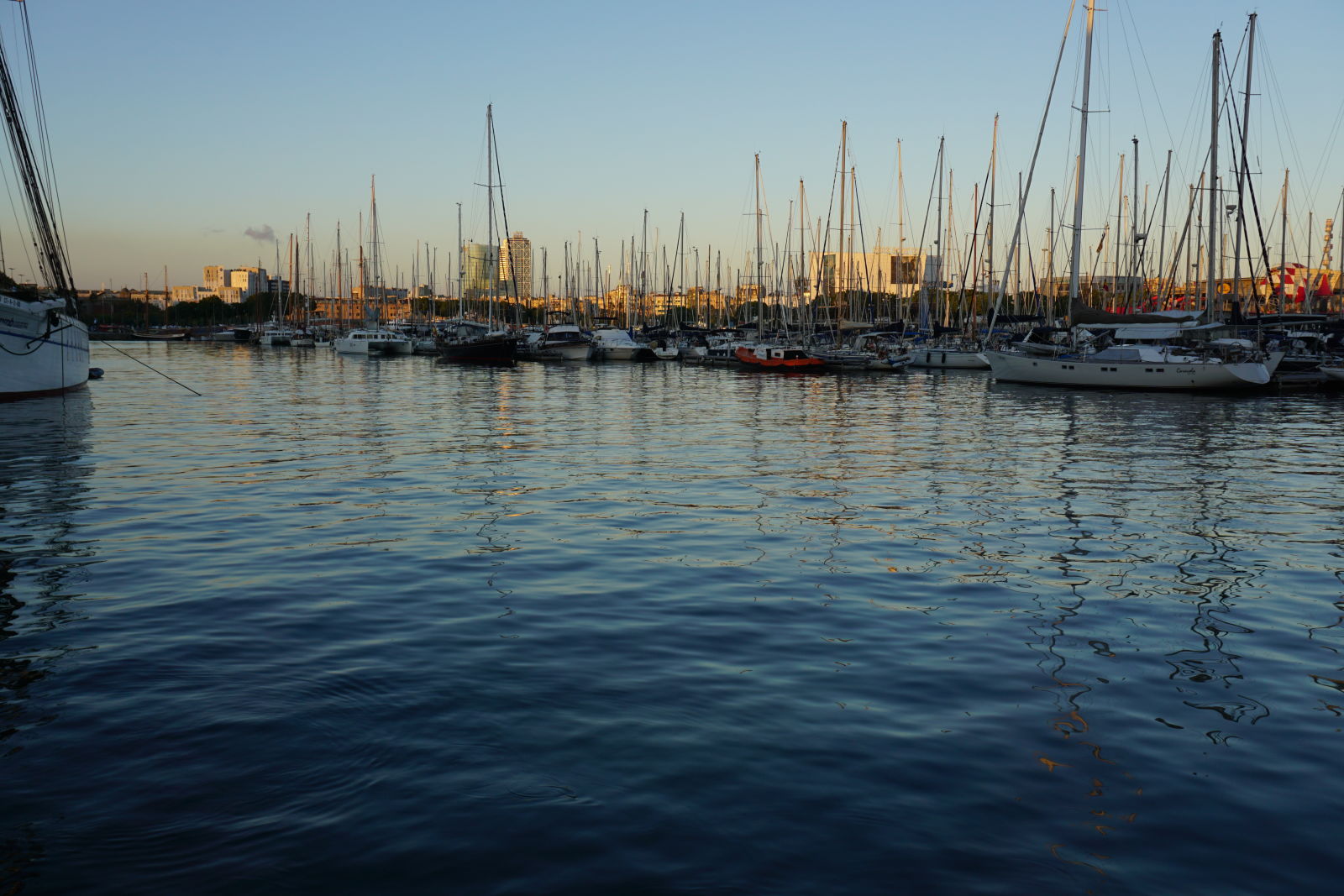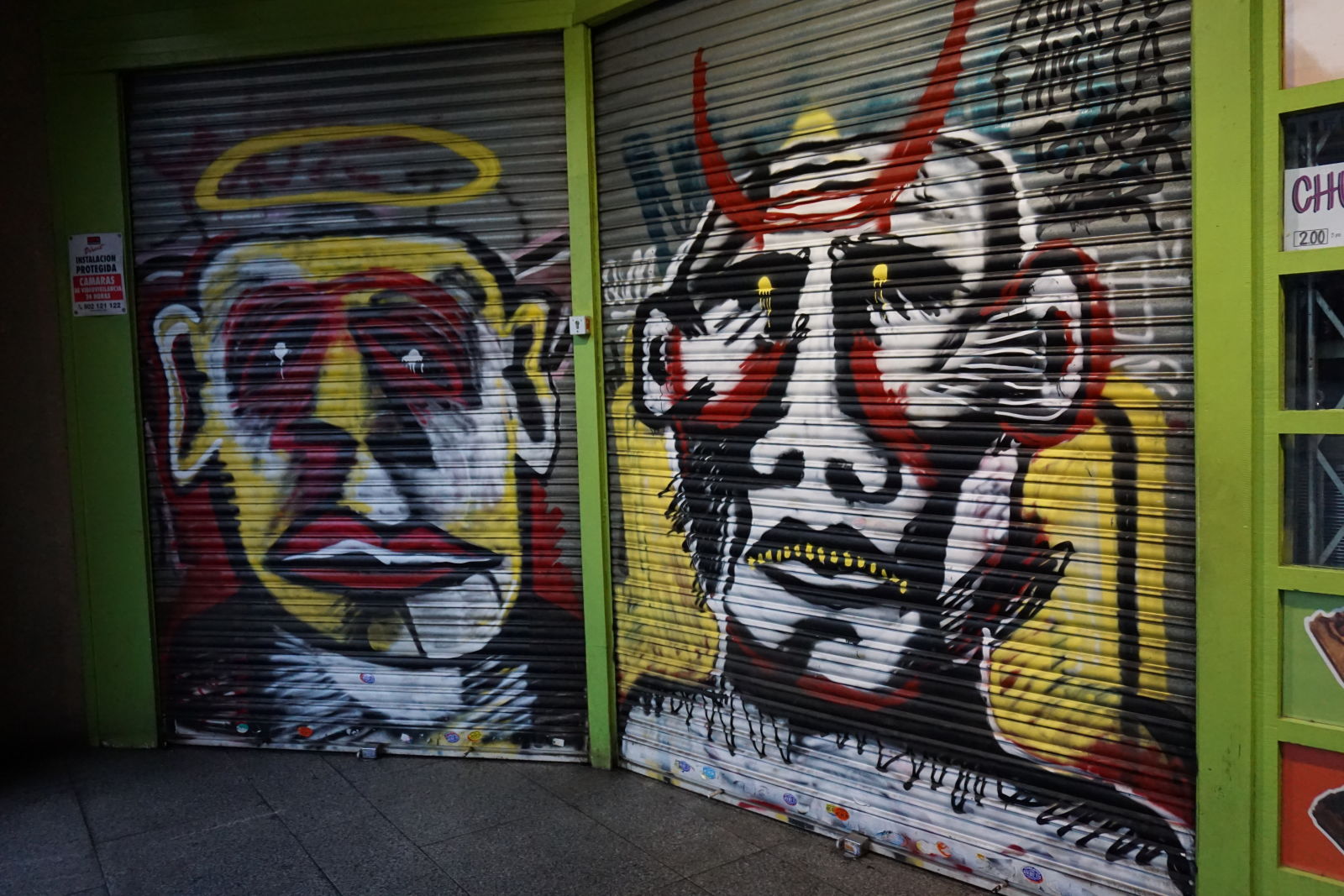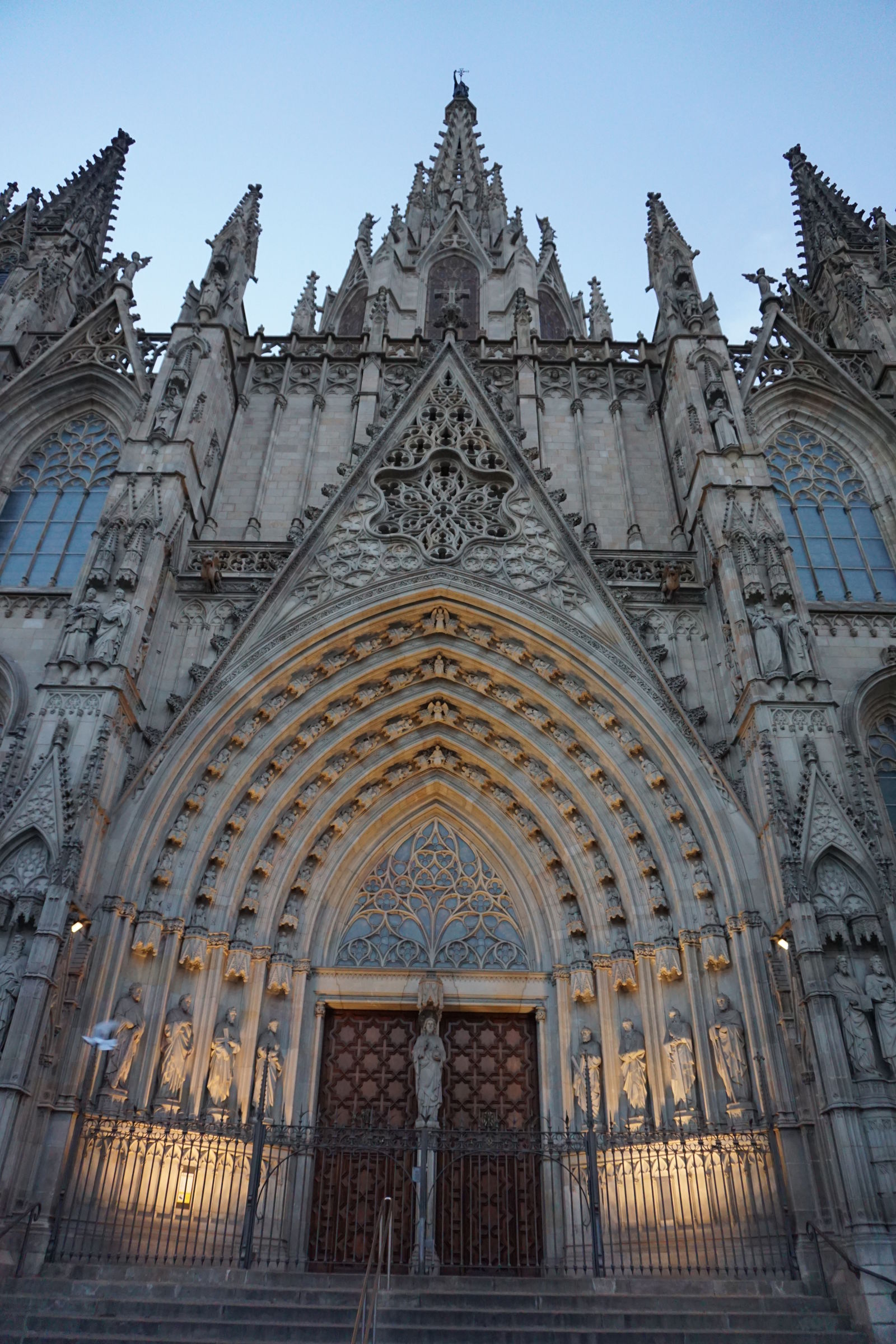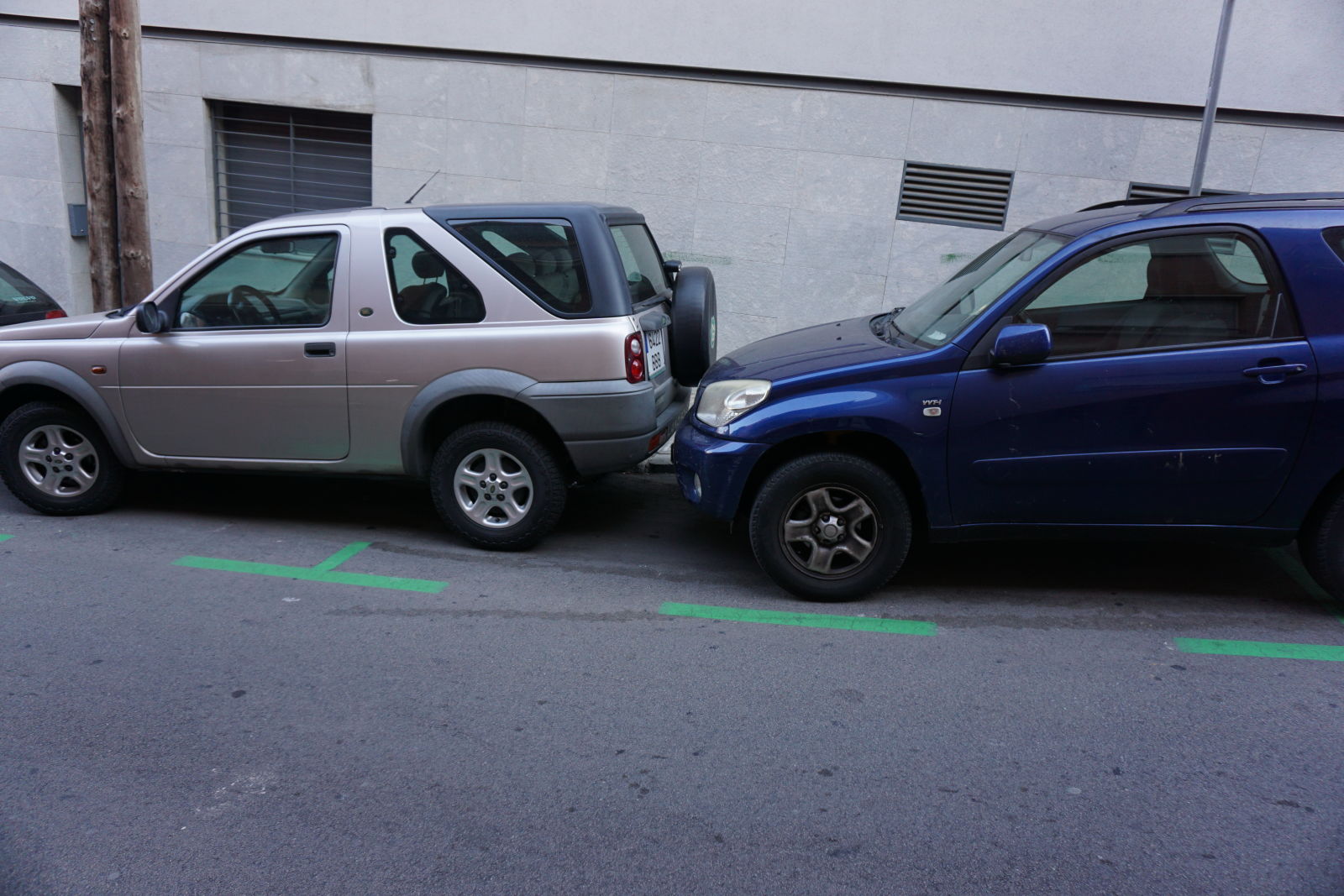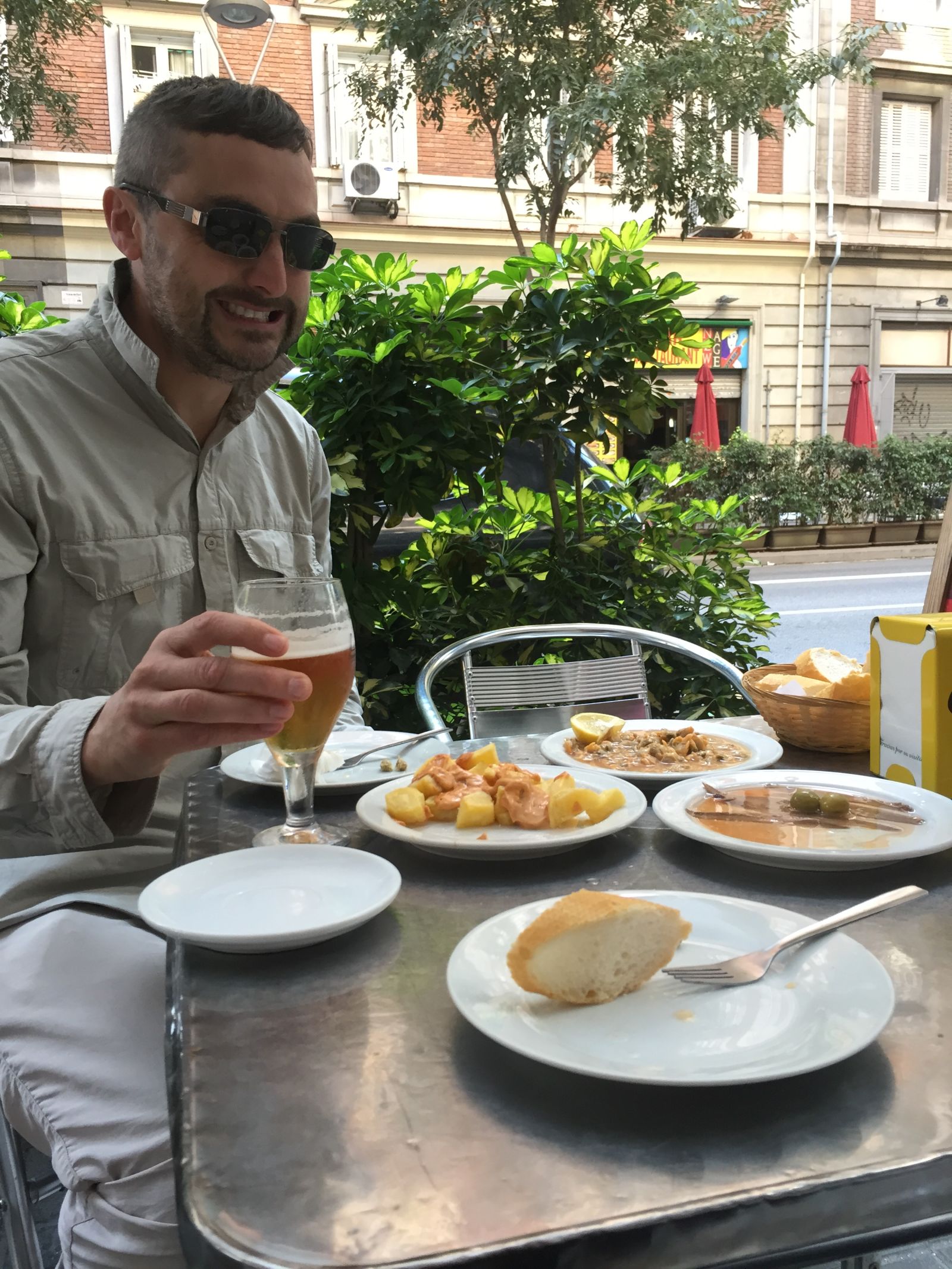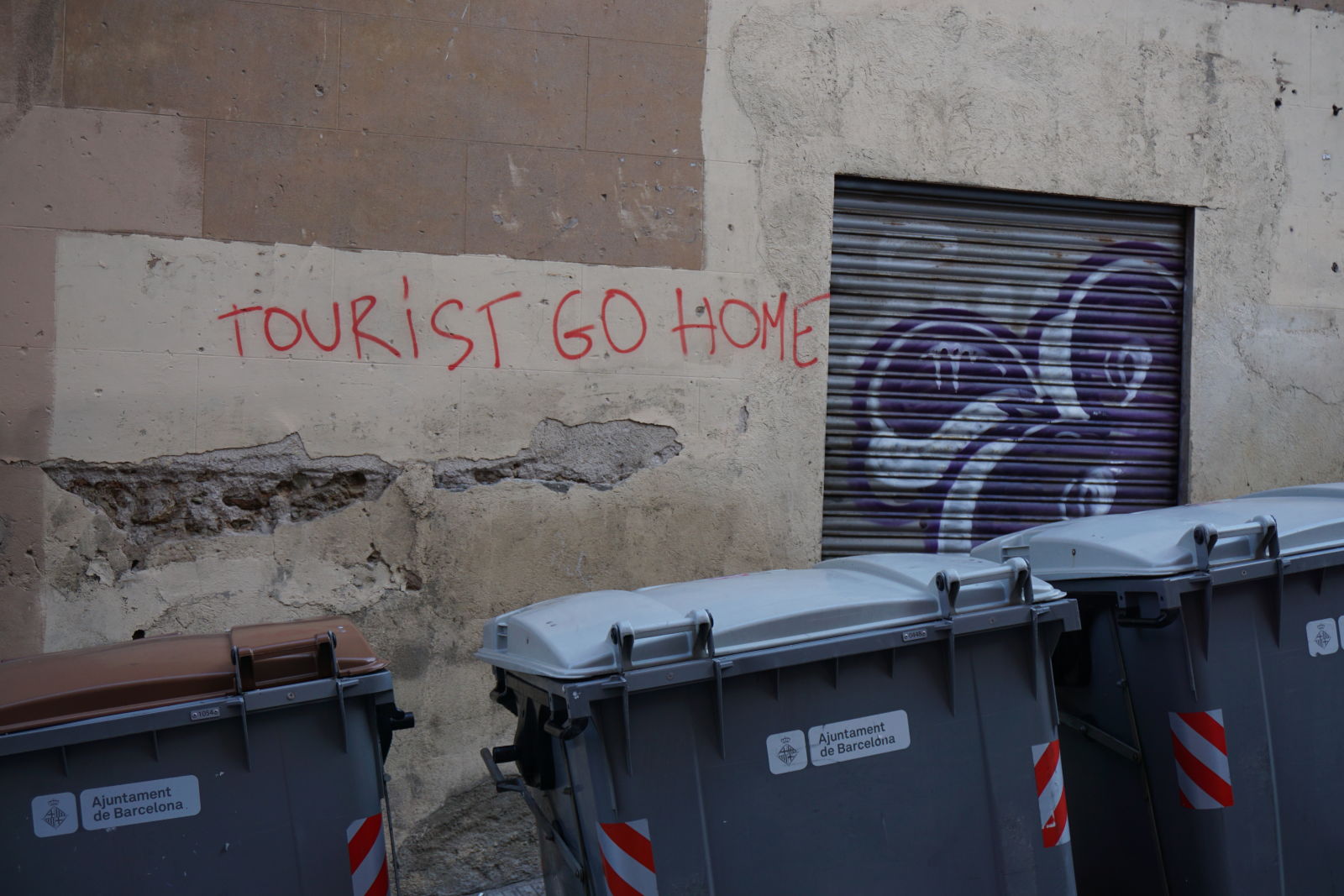 ---
Despite the fact I am nearly 40, my Mother had given me lots of warnings about getting pick pocketed/mugged in Barcelona (Lord only knows how I made it this far in life!), so I re-assured her I would take a leaf out of Mick Dundee's book if such a situation was to arise (and that I also had travel insurance, like a proper grown up). I found a shop that could help me with this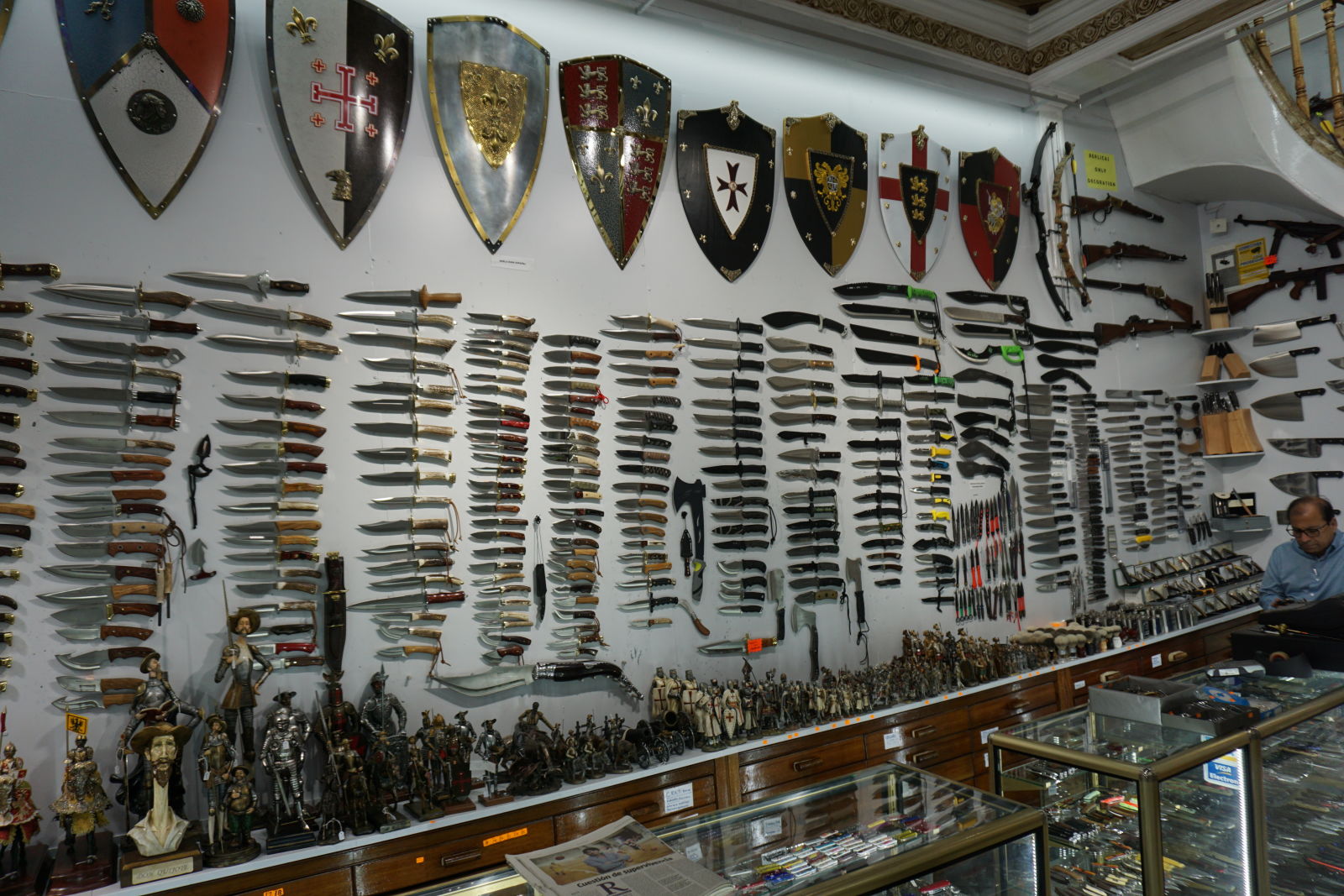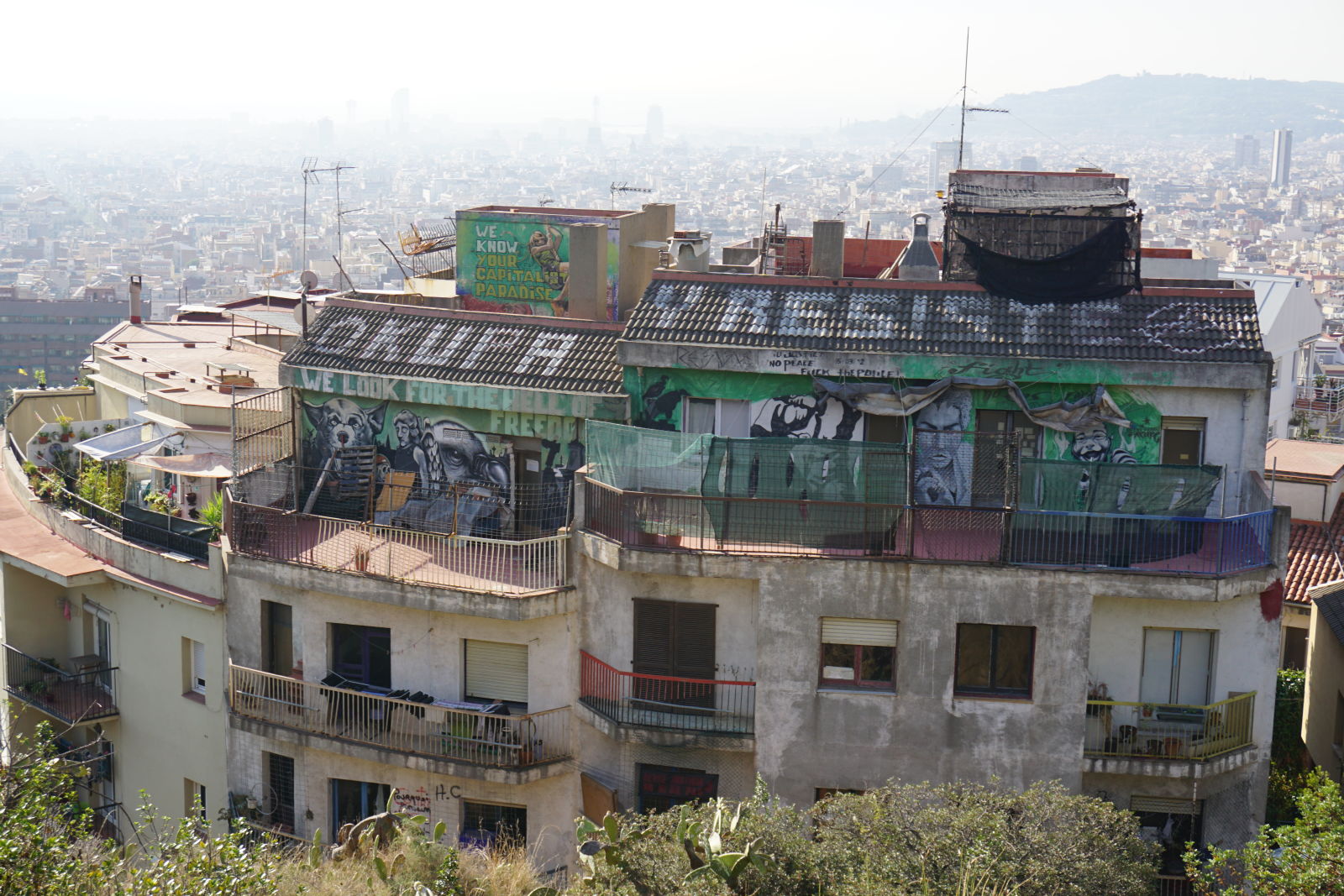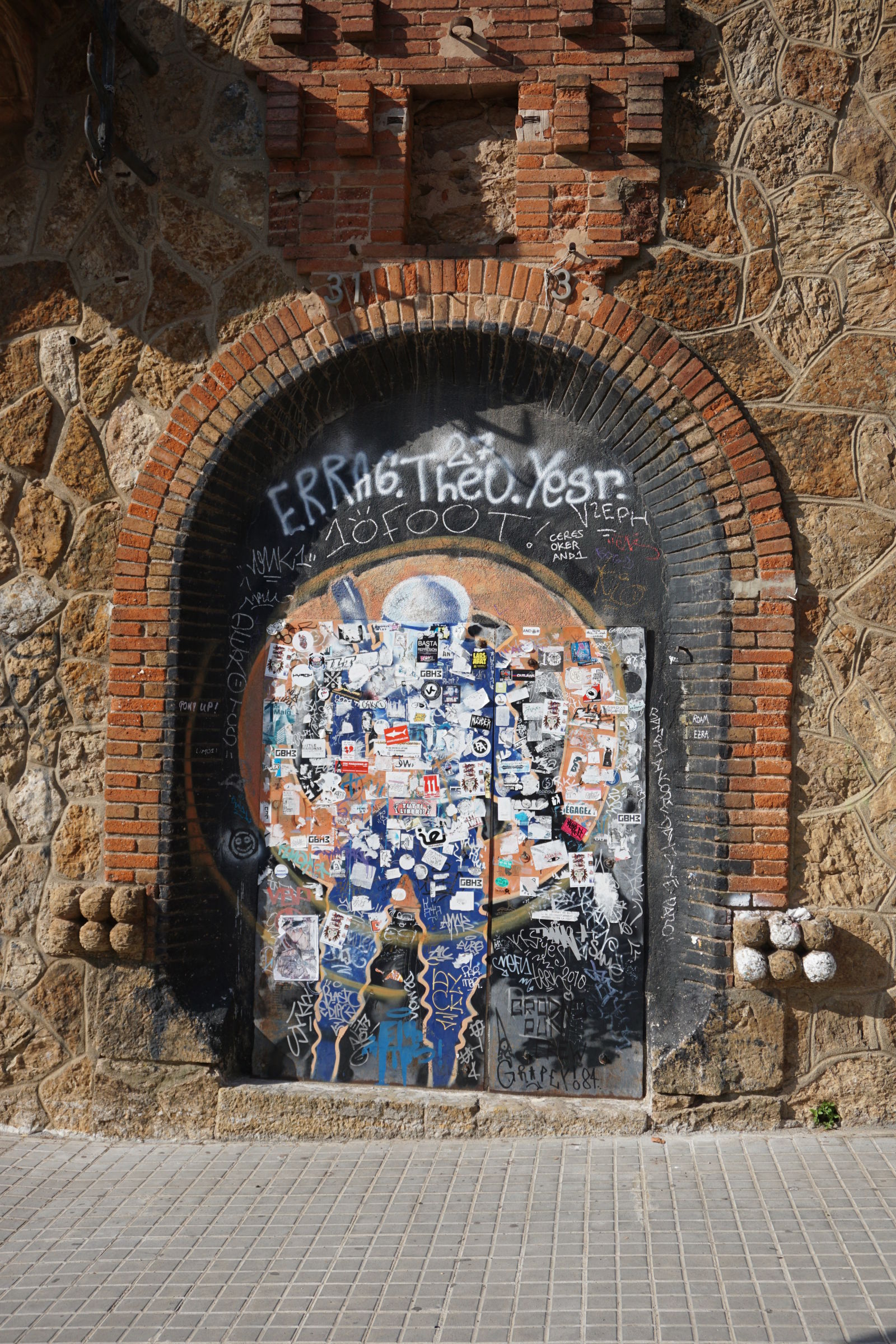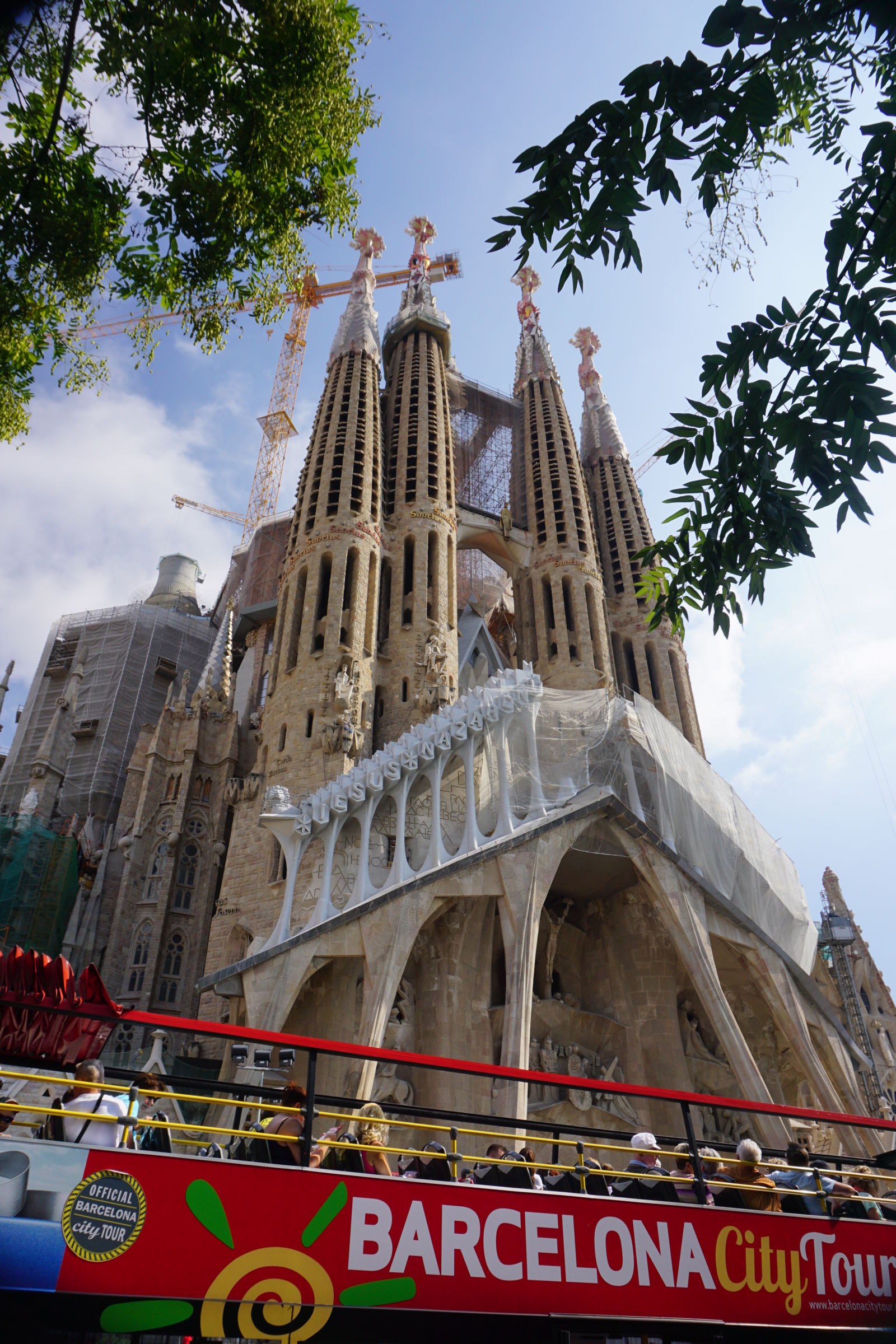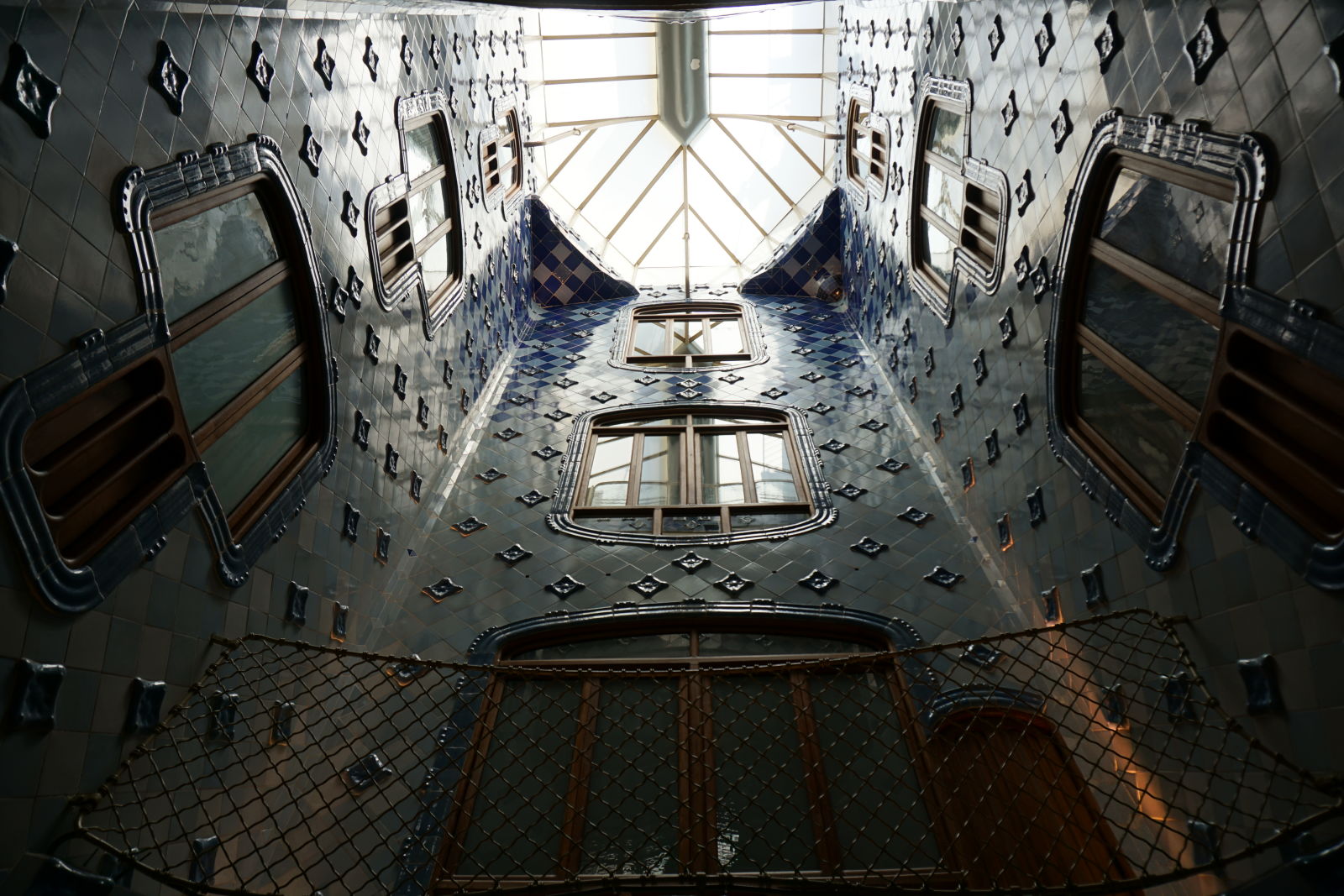 Architecturally Barcelona is the most impressive city I have been to, many different styles and with each building appearing to try to outdo the last. With the works of Antoni Gaudi the icing on the cake.
---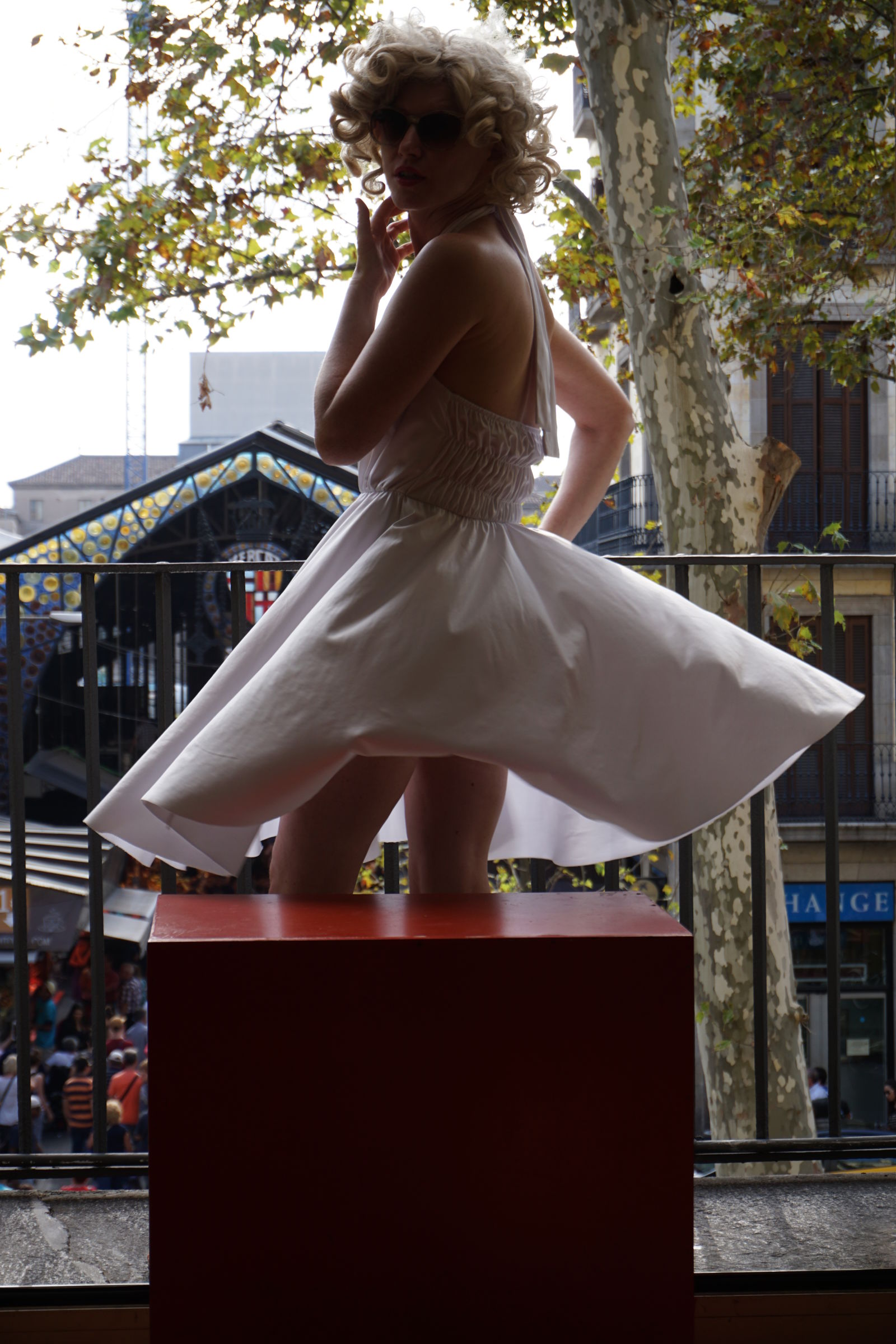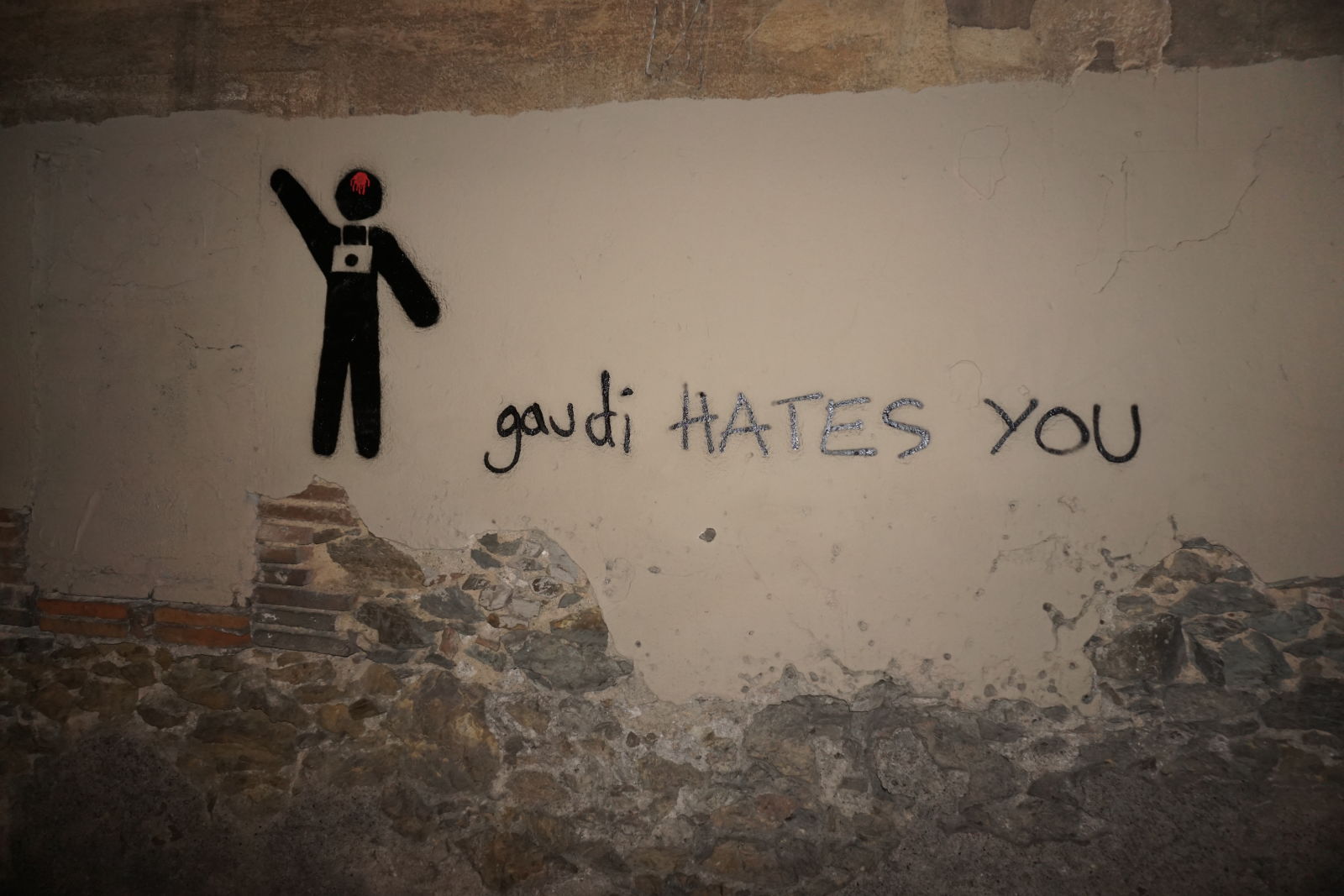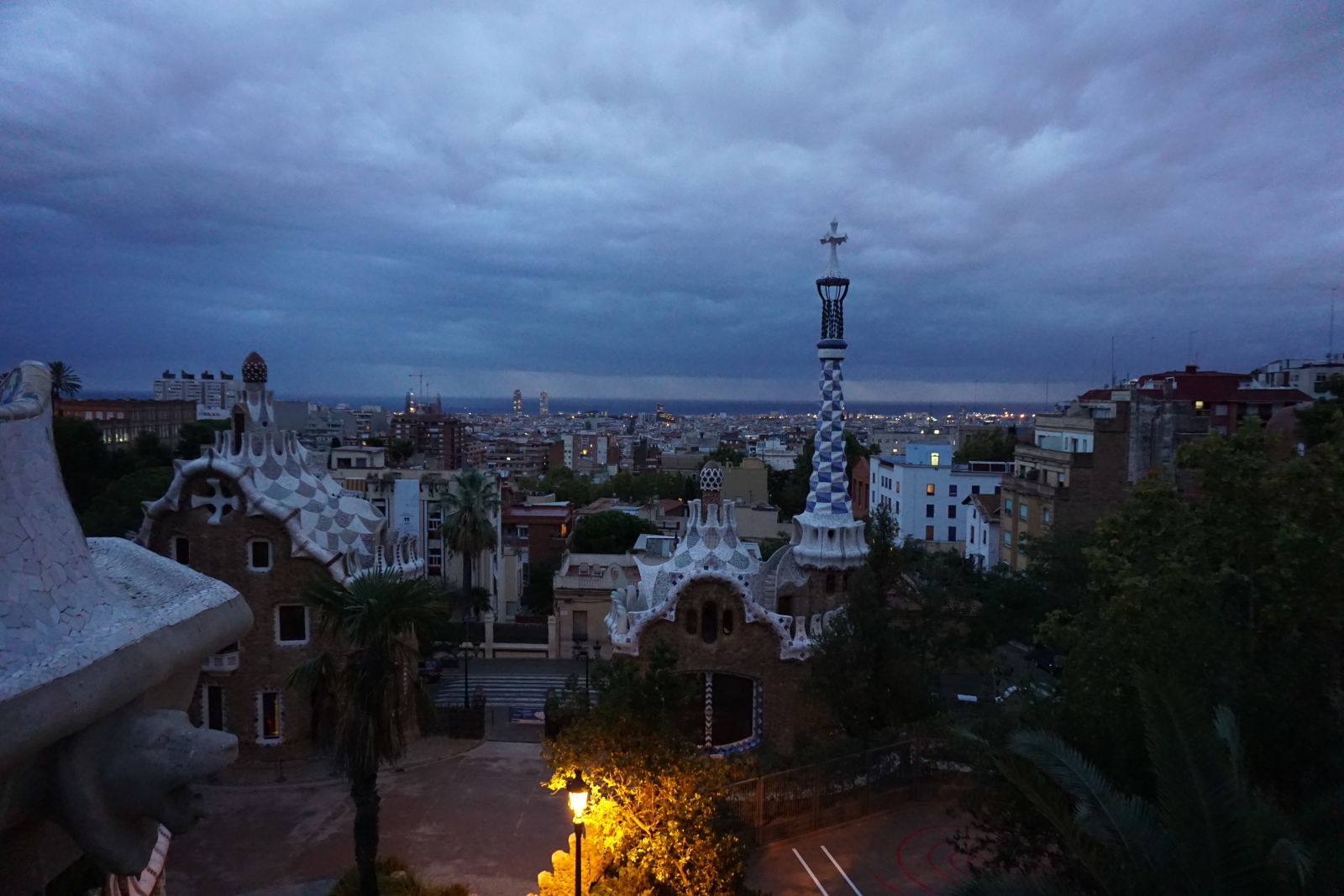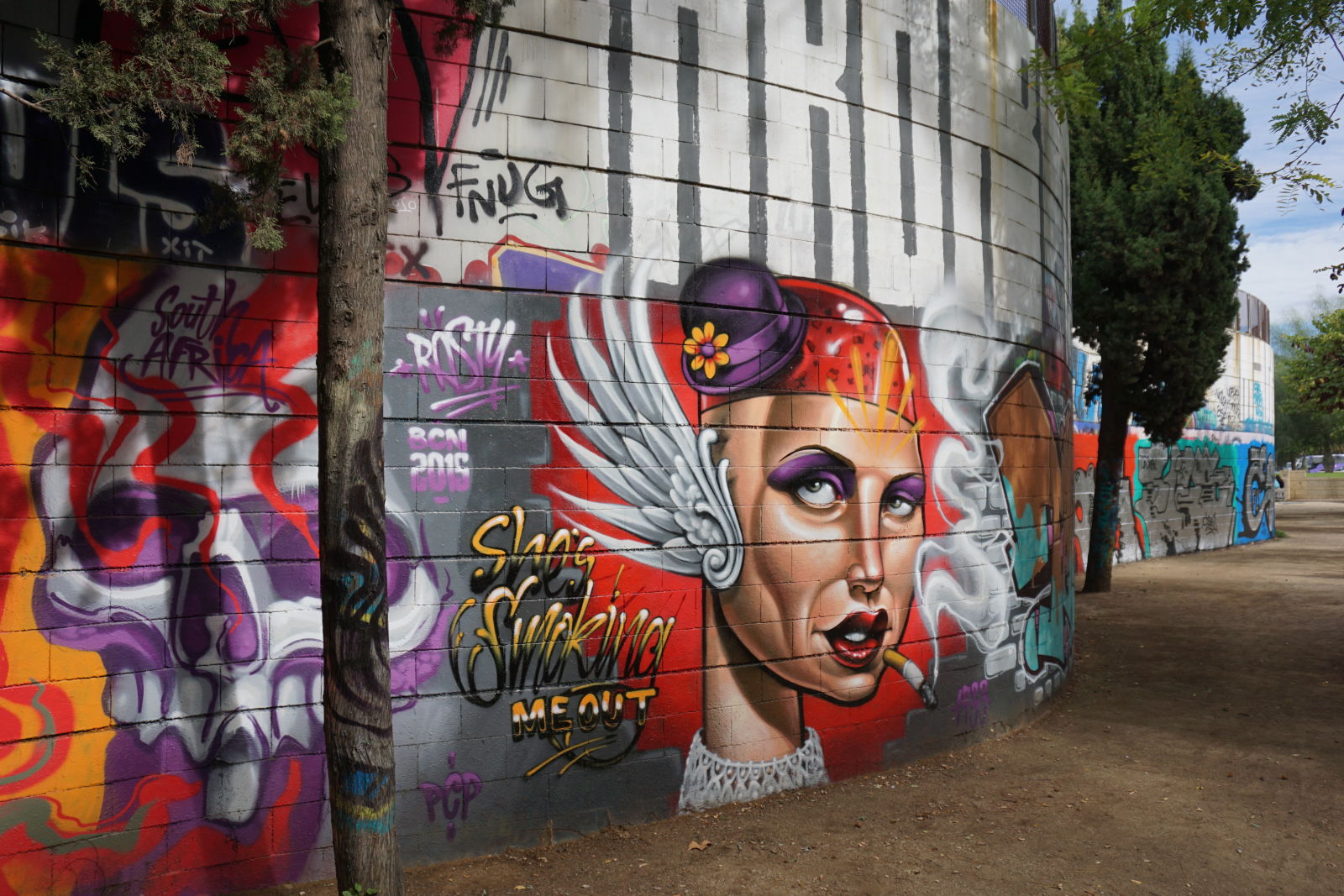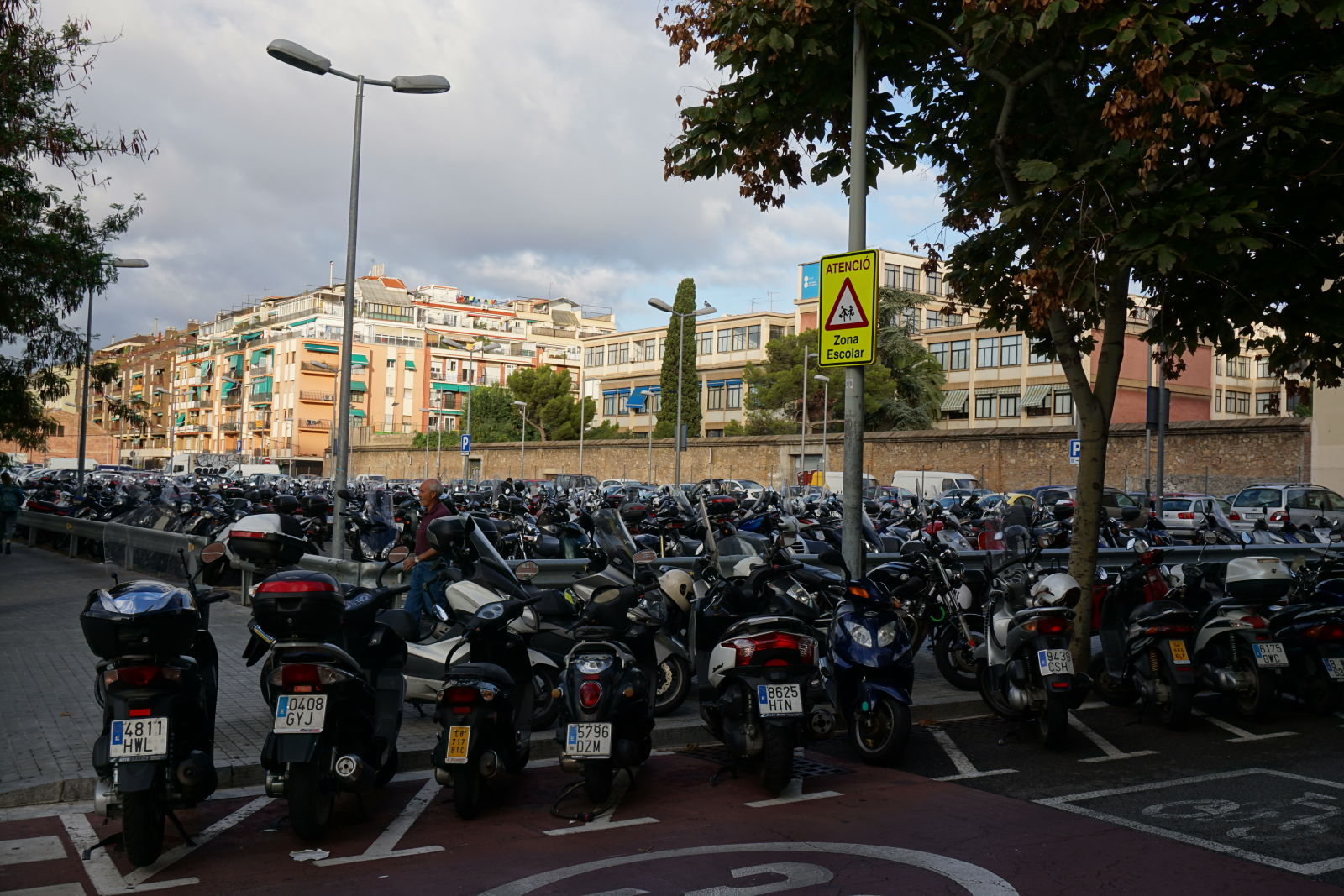 Many people ride bikes in Spain…
After a few days in the city it was time to head out to the country, this meant it was time to collect our chariot!
So we arrived at Hertz, The only stipulation I had made with the booking is the car must be a manual, I had picked the cheapest option and wasn't looking for anything sporty or luxurious. Still the price racked up pretty quickly, crossing three countries is expensive, plus the old cdw payment so you don't get a big bill if anything goes pear shaped with the car. I secretly wanted a SEAT (the Spanish car maker, even the povo spec comes with seats…) as we don't get them in Oz and FFS, we were in Spain after all! (I know they are just another VAG same wine/different bottle, but still) We made our way down to the underground car park to be greeted by SEAT Leon TSi petrol 6 speed manual, in black, you beauty!
Now all there was left to do was find our way out of Barcelona, with no road signs in English, driving a LHD car with all the roads and roundabouts being arse about face! No worries mate…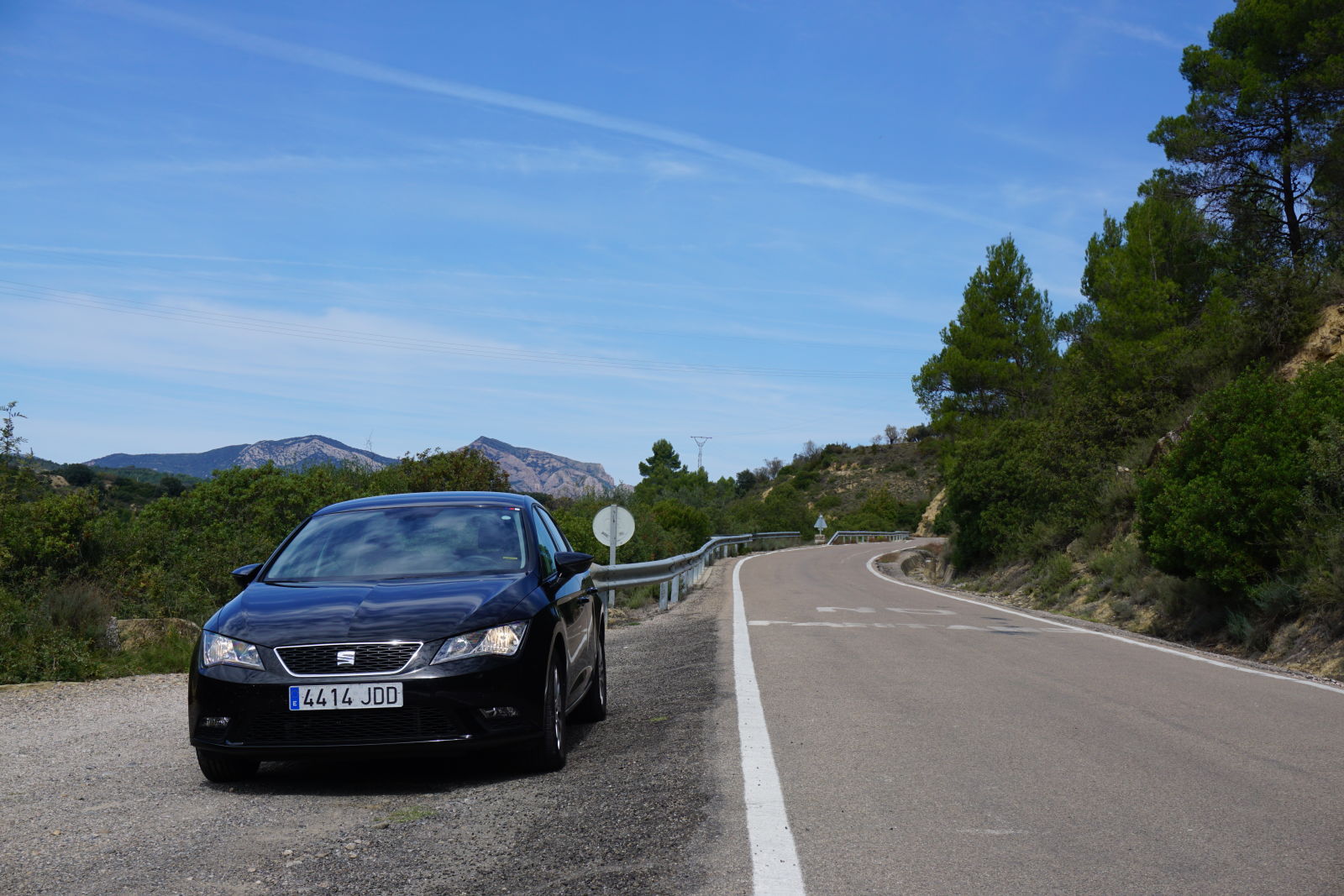 To be honest the LHD bit didn't faze me, the M3 is a left hooker (I even kept trying to engage 'dogleg' first in the Leon, how's that for muscle memory! Made me smile every time I did it :). The hard bit is the road network, especially getting out of Barcelona.
I remember doing this before driving LHD and you instinctively try to position yourself on the road where you would normally be (ie; where your passenger is currently sitting, with half the car on the wrong side of the road!) But in reality, Spain has sweet FA traffic, even in the city, and once I had given it death on the mountain roads, I pretty much forgot all about it.
We made a few navigational errors breaking out of the city, but that is only to be expected. Seriously what did people do before smart phones? No wonder going abroad was so stressful…(word of warning, we had bought a 'global sim' before we left so we had phone/net almost everywhere we went, but we chewed through about $100 of data in a few days. Airplane mode and free wireless got a good workout after that).
Eventually we got on the right roads and enjoyed Spain's fast (120km/h) and mostly empty motorway network. The SEAT's engine was utterly devoid of character and there was nothing to be gained in any sense by 'ringing it out' however in it's favour it delivered almost instant urge (relatively speaking) in any gear from very little rpm, I can only guess this is what people want? To me it was a turbo petrol that drove like a turbo diesel. While I'm ranting, why are modern car controls SO LIGHT and devoid of feel? I find them actually difficult to operate, but I am a dinosaur. Not that this meant you couldn't have fun with it…
I had wanted to visit Olite, and this meant a bit of a route cross country. On the way there every hill seemed to have a medieval building on it, then every small town seemed to have been built at the same time and was now mostly deserted, or was it just siesta?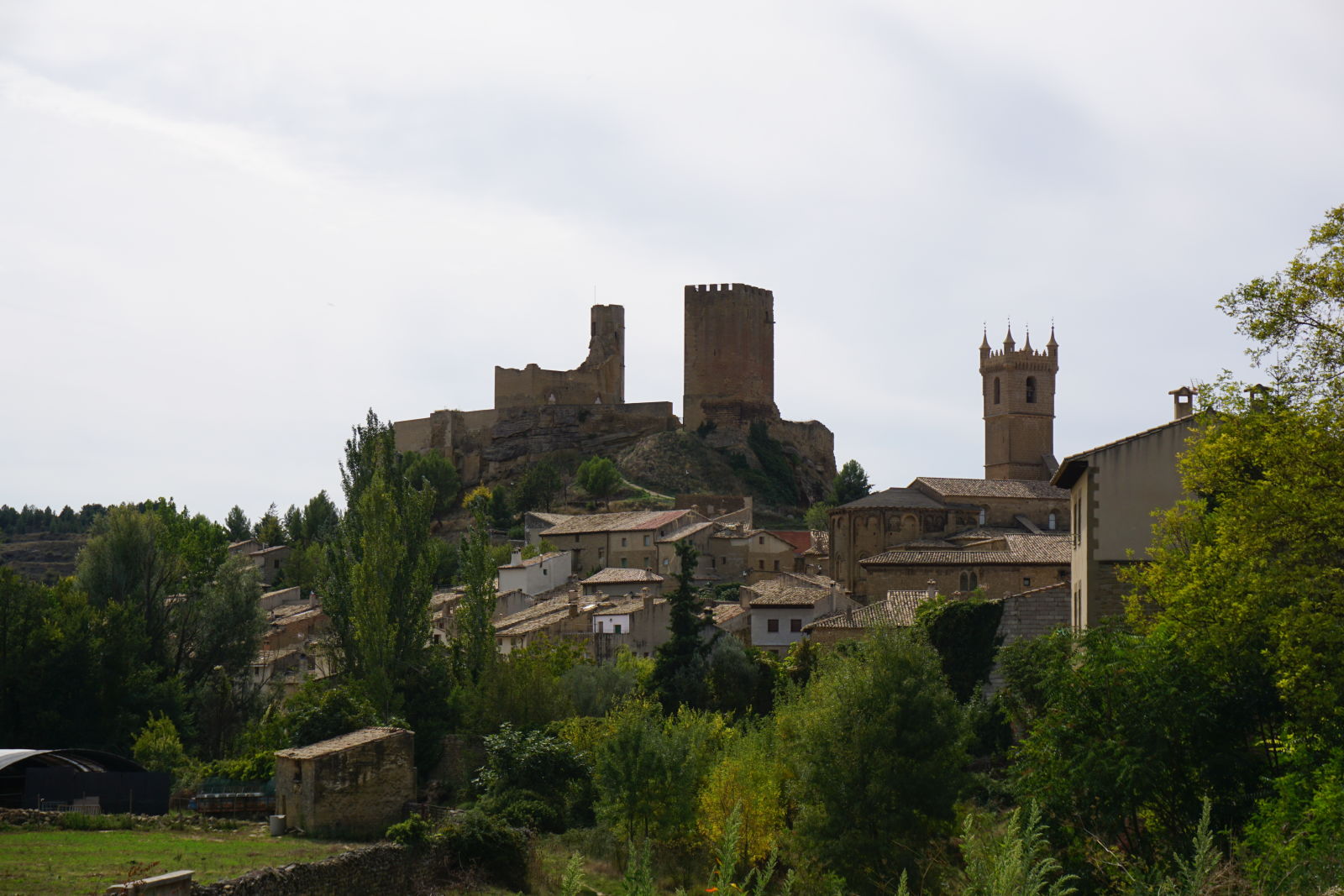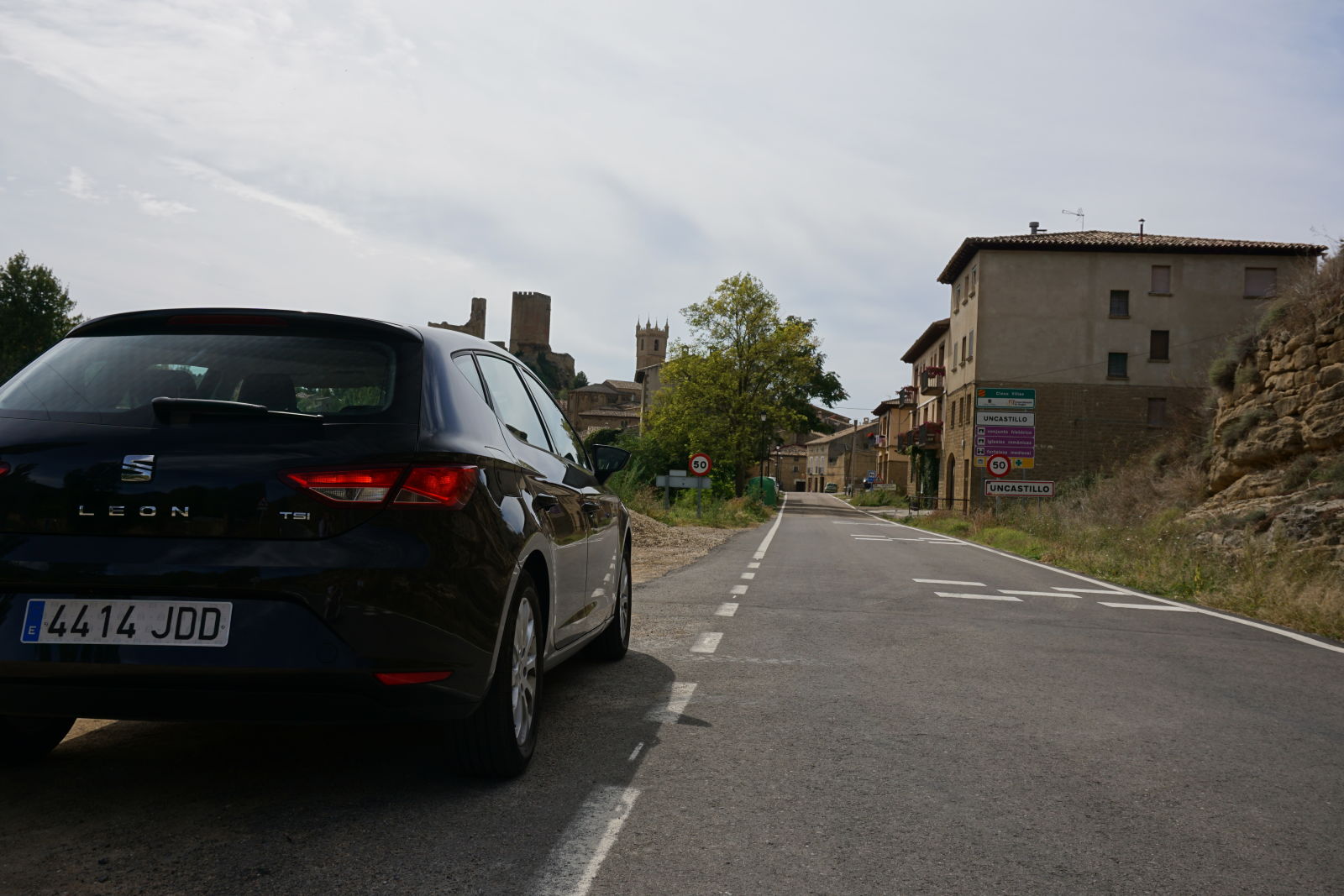 A bit more detailed navigation and now we were in the hills proper.the road felt like a car and a half in width, it snaked it's way up through the mountains. An uneven ribbon of bucking and broken tarmac. Imagining I was recceing the Rallye de Catalunya, channeling my inner Sainz or Sordo or maybe Troy Queef.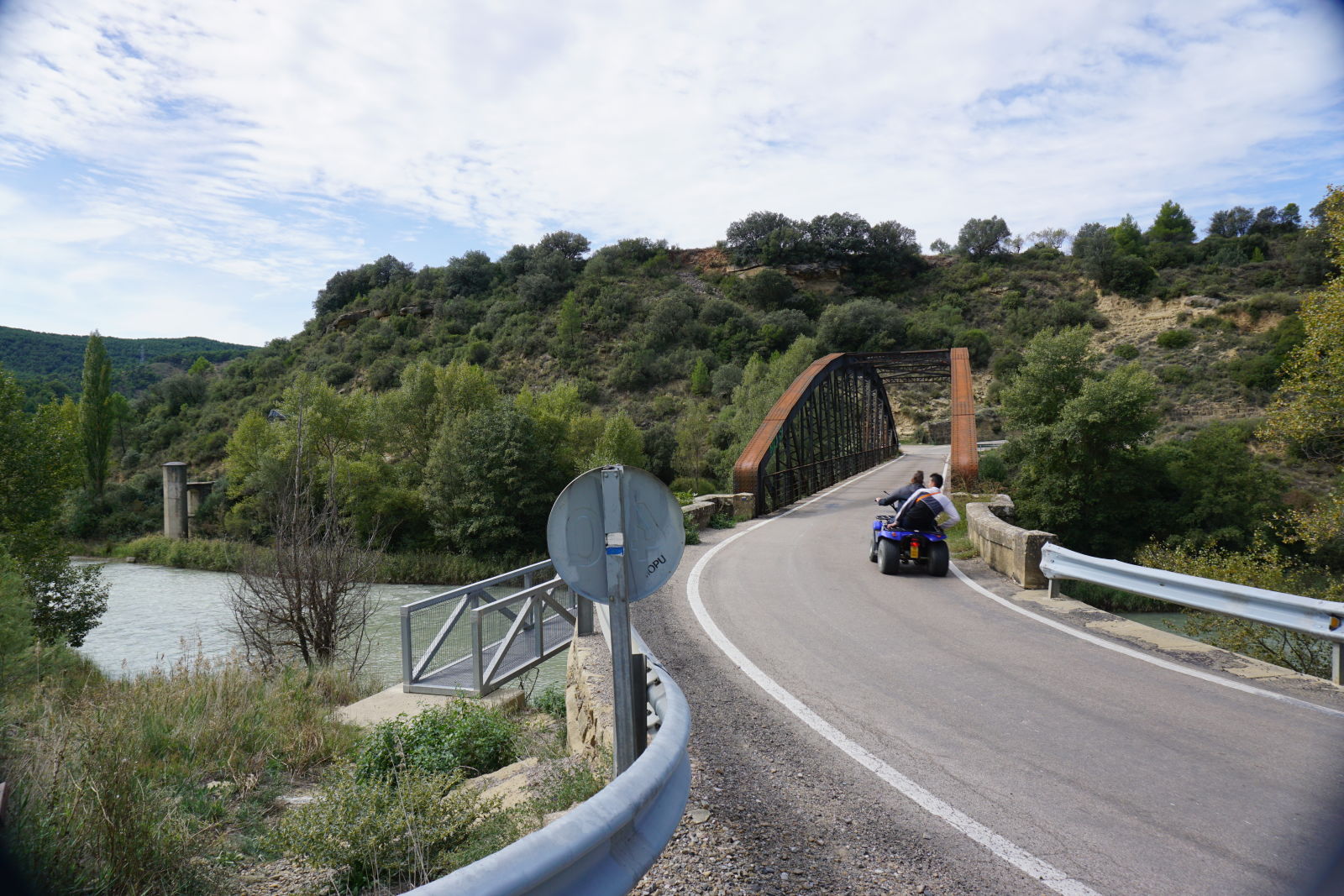 Boy it was good though, I was starting to gel with the Leon, the LHD and wrong side of the road forgotten, now just trying to finesse my inputs on the overly light controls. A heel and toe required only the merest brush of the throttle, I'm used to 80's beemers, where everything needs a good stab or shove, bit of a learning curve. In the end I got it 'floating' into corners nicely, maybe a gear up from where I thought I should be. With only the odd 'Oh Darling!' emitting from the passenger seat.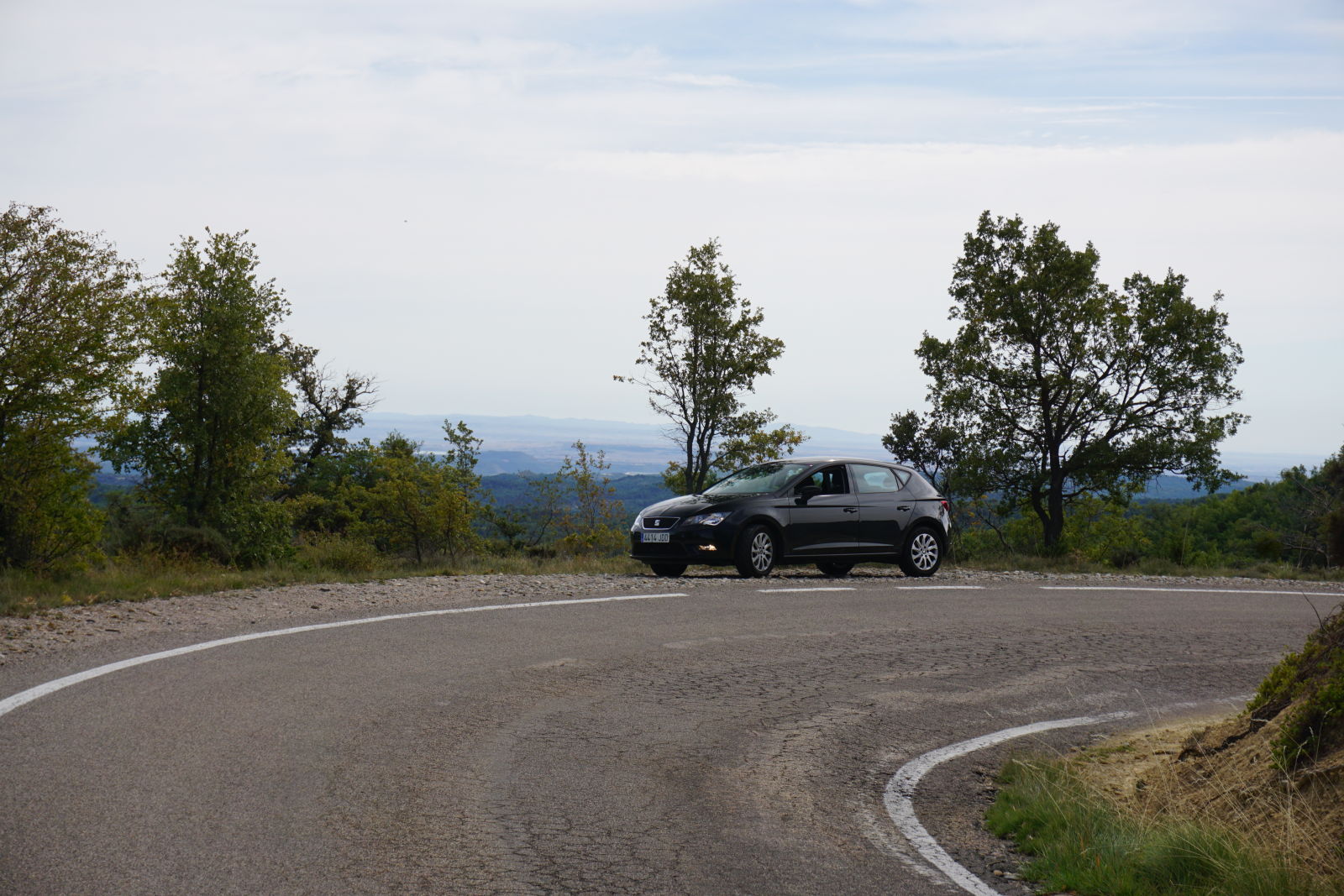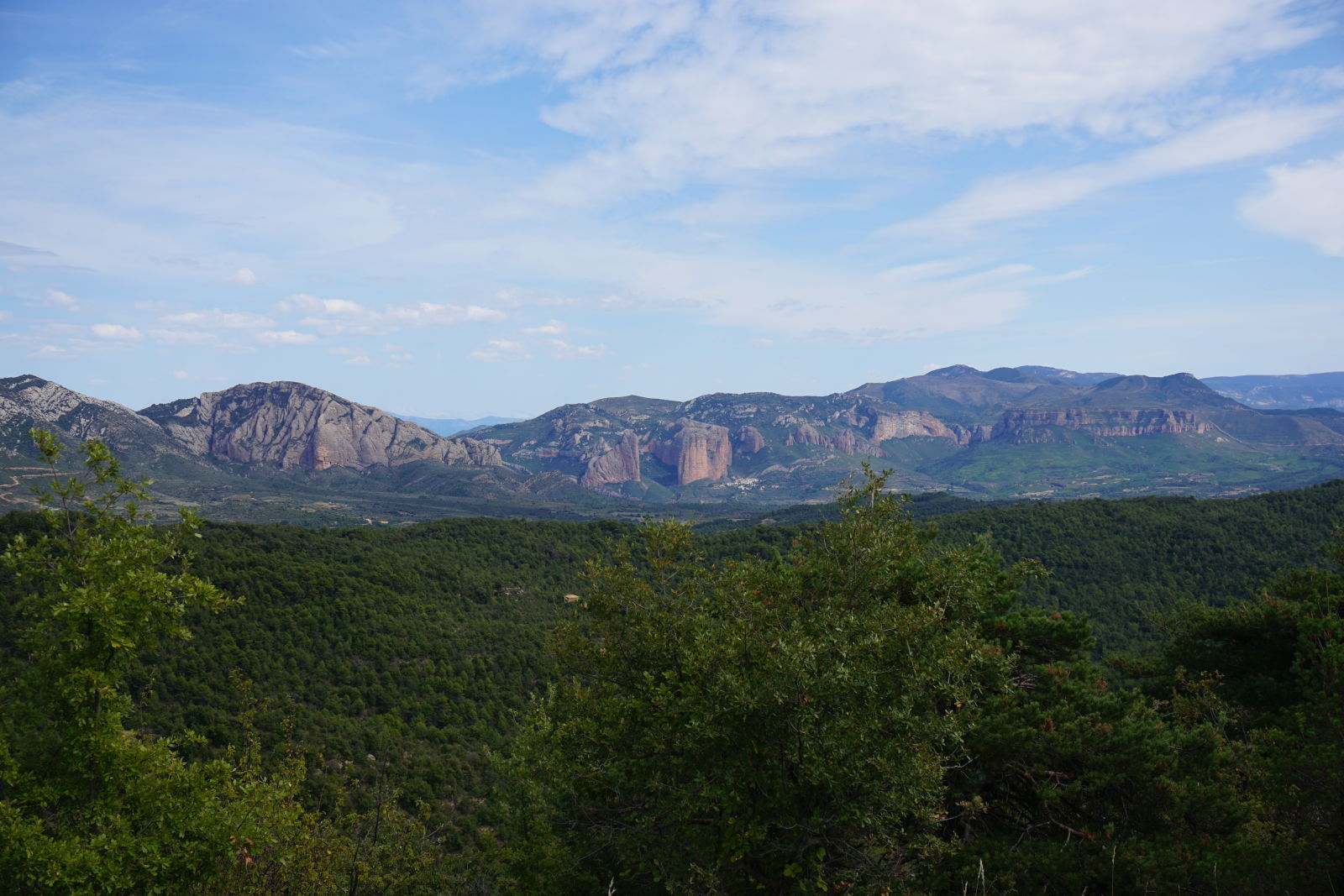 I am certainly of the opinion that this type of car is perfect for this type of situation, anything more lairy and the unfamiliar road/car/country and it's just too much. The SEAT's soft, long limbed feeling, springs and good quality Continental tyres meant that it lapped up these corners and this surface. Drop a tyre off the road, no drama. Carry a bit too much speed into that corner, no sweat. Hairpin, accelerate, change, change, lightly grab brakes, blip down, float it into the fast bend, un-weight over crest, bit of slip, and then brake harder, change and turn into hairpin, and repeat… Serious fun.