These are old posts from the now defunct www.overland.kinja.com. Rescued by a good person before the ship went down.
I'm just posting them here for my own record…
Some snaps of Olite: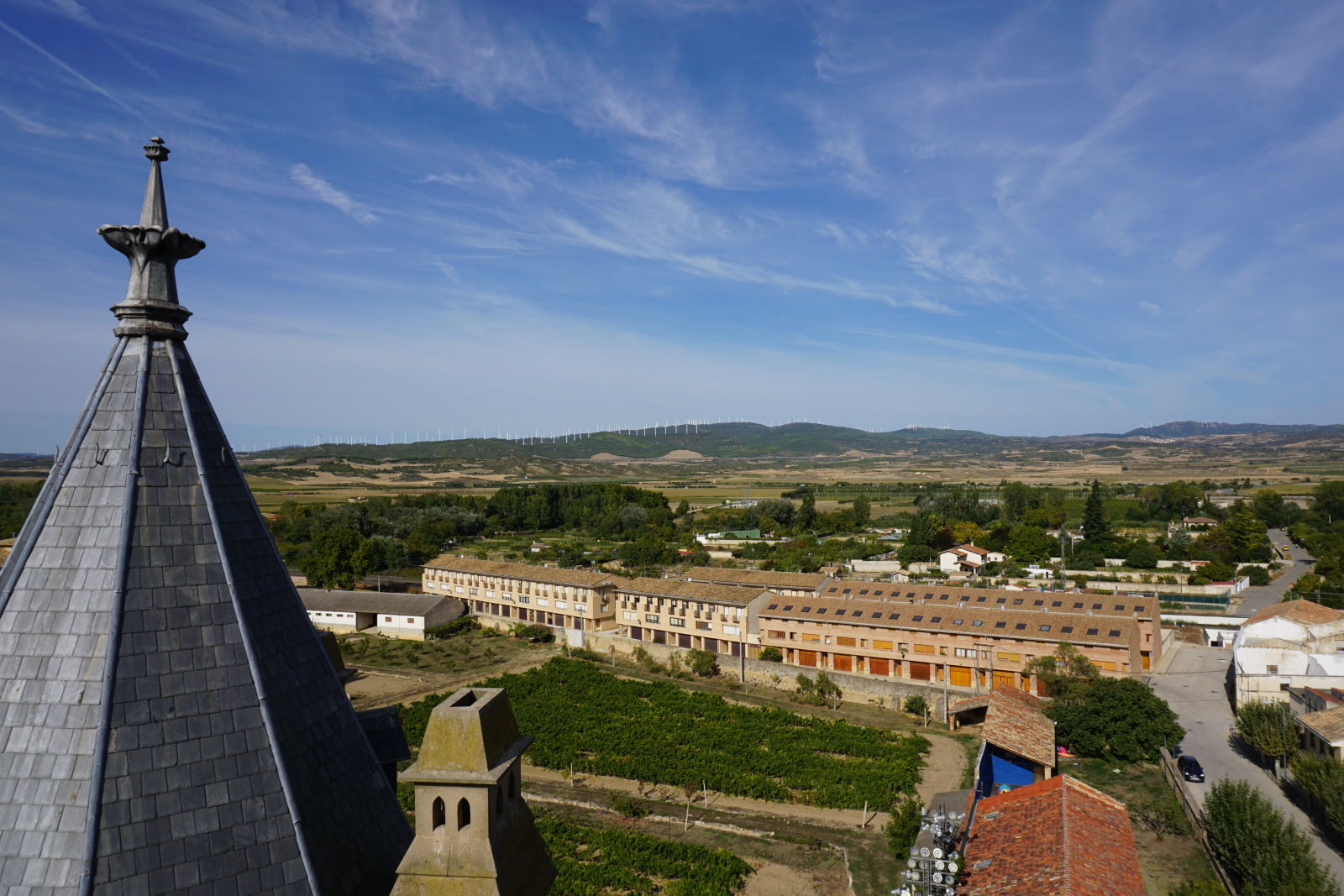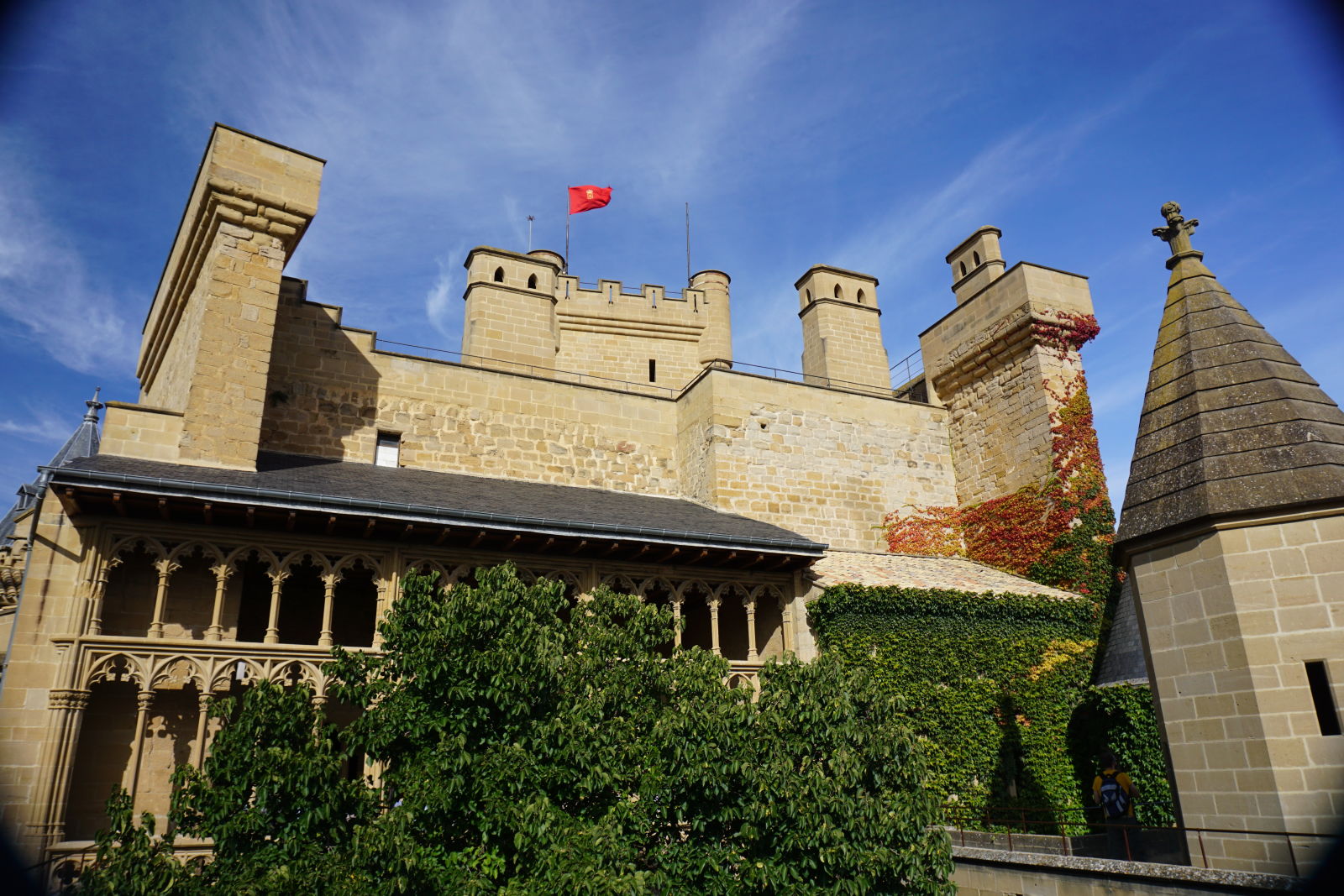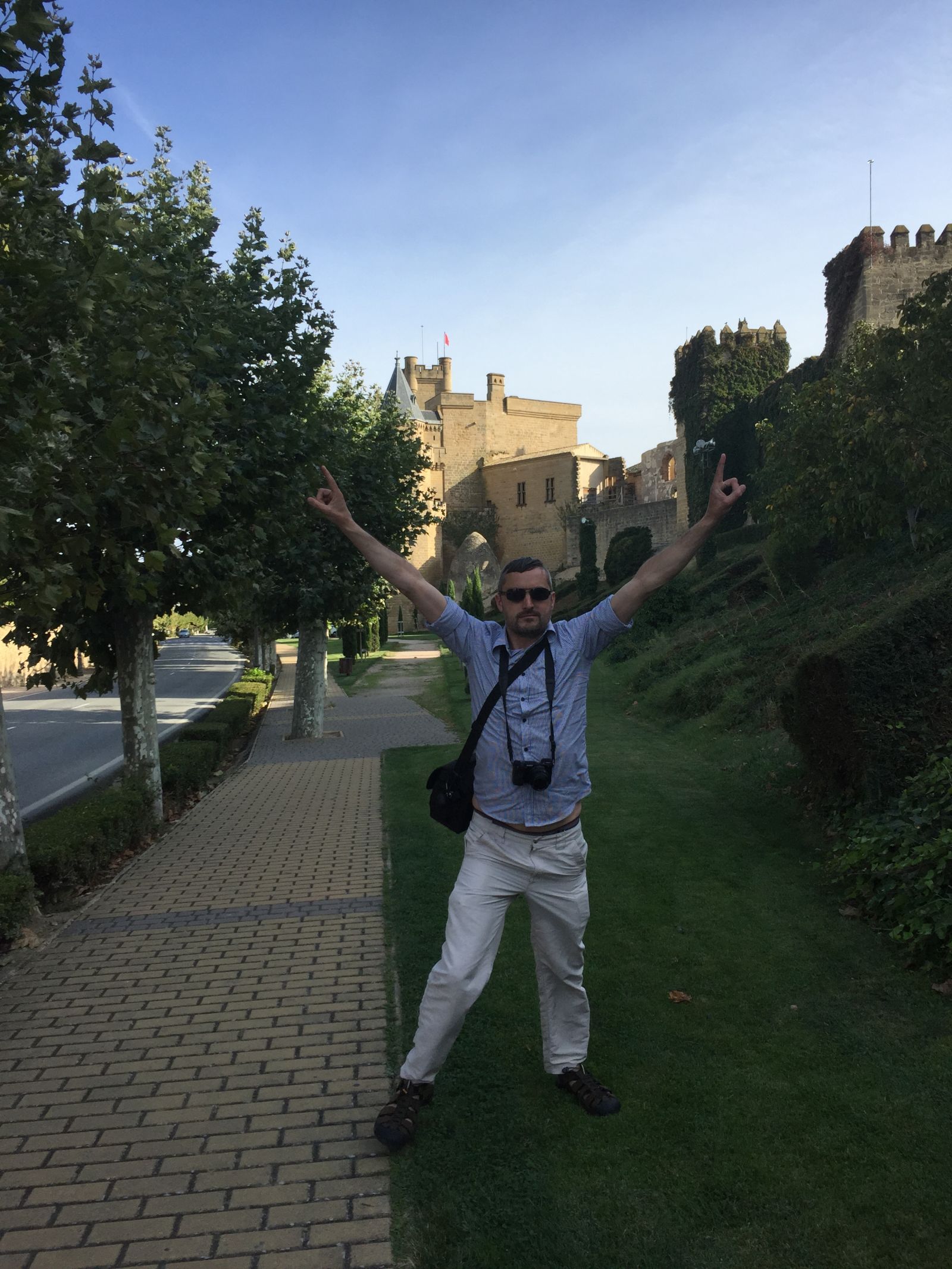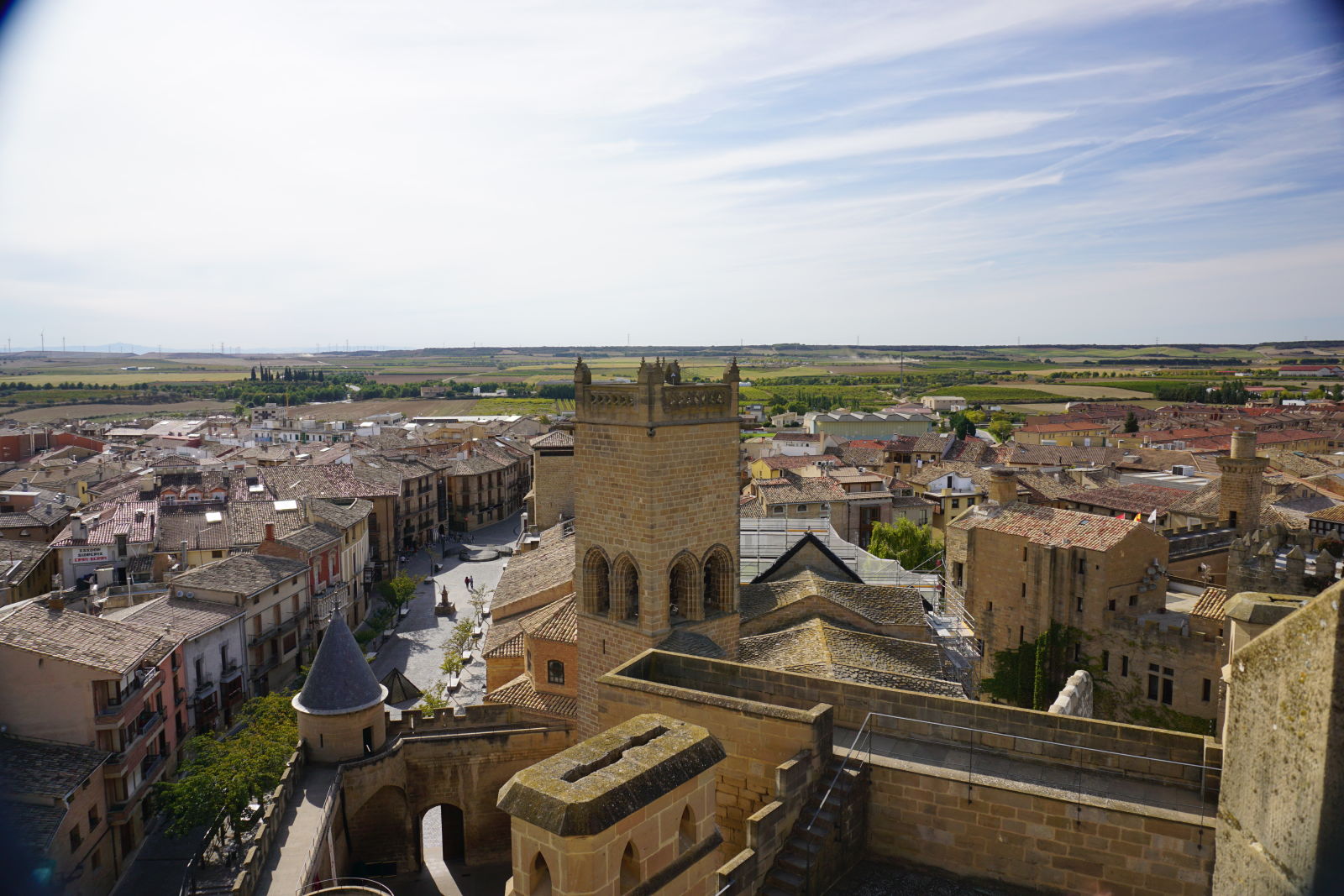 ---
We were staying in Logrono, the hotel underground car park was excessively challenging after a full day of driving, being extremely tight and the Leon's extremities hard to judge. I did several comedic multi-point maneuvers around the turns.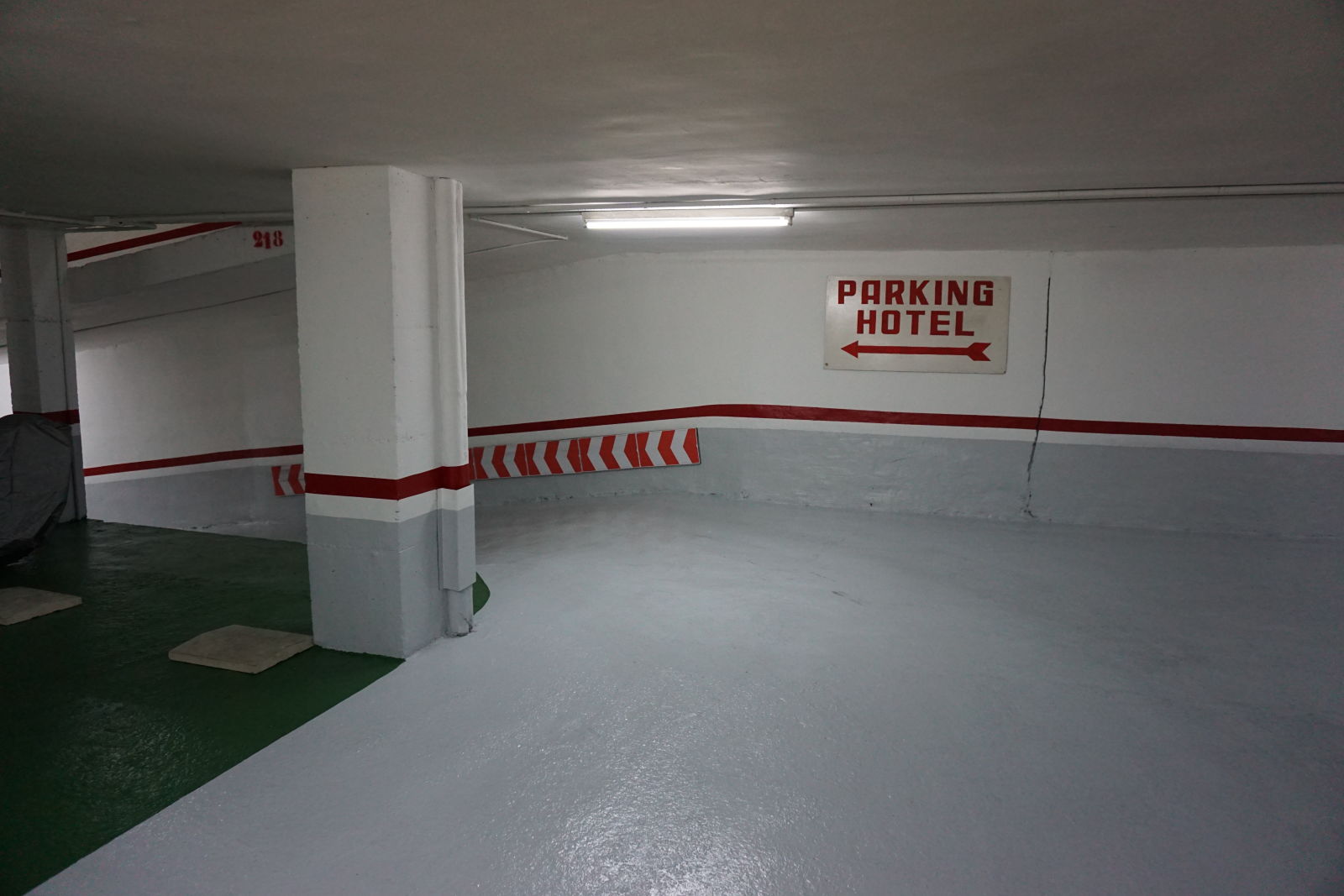 However, it was hiding a secret. Some needs to tell this guy how much these things are worth now…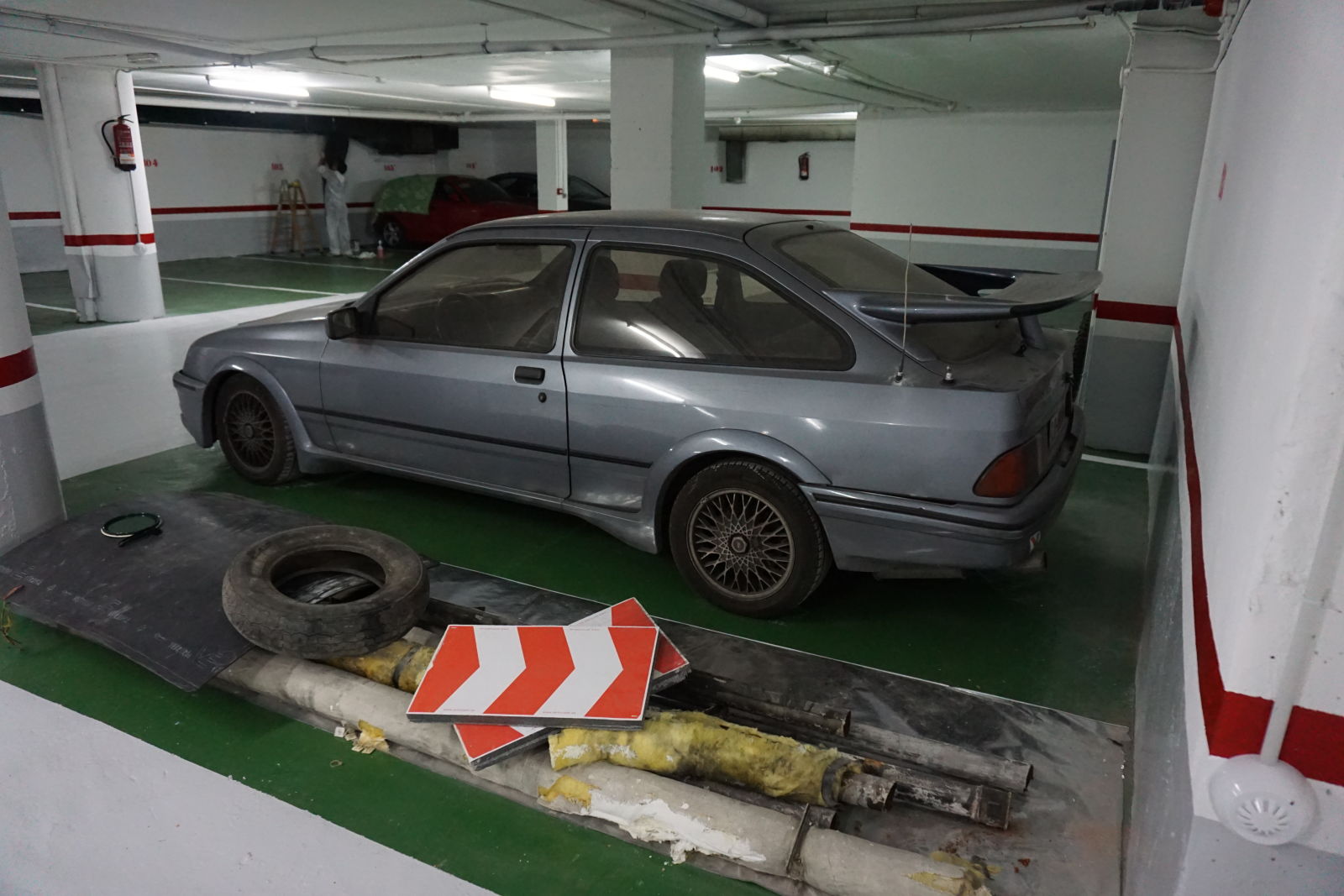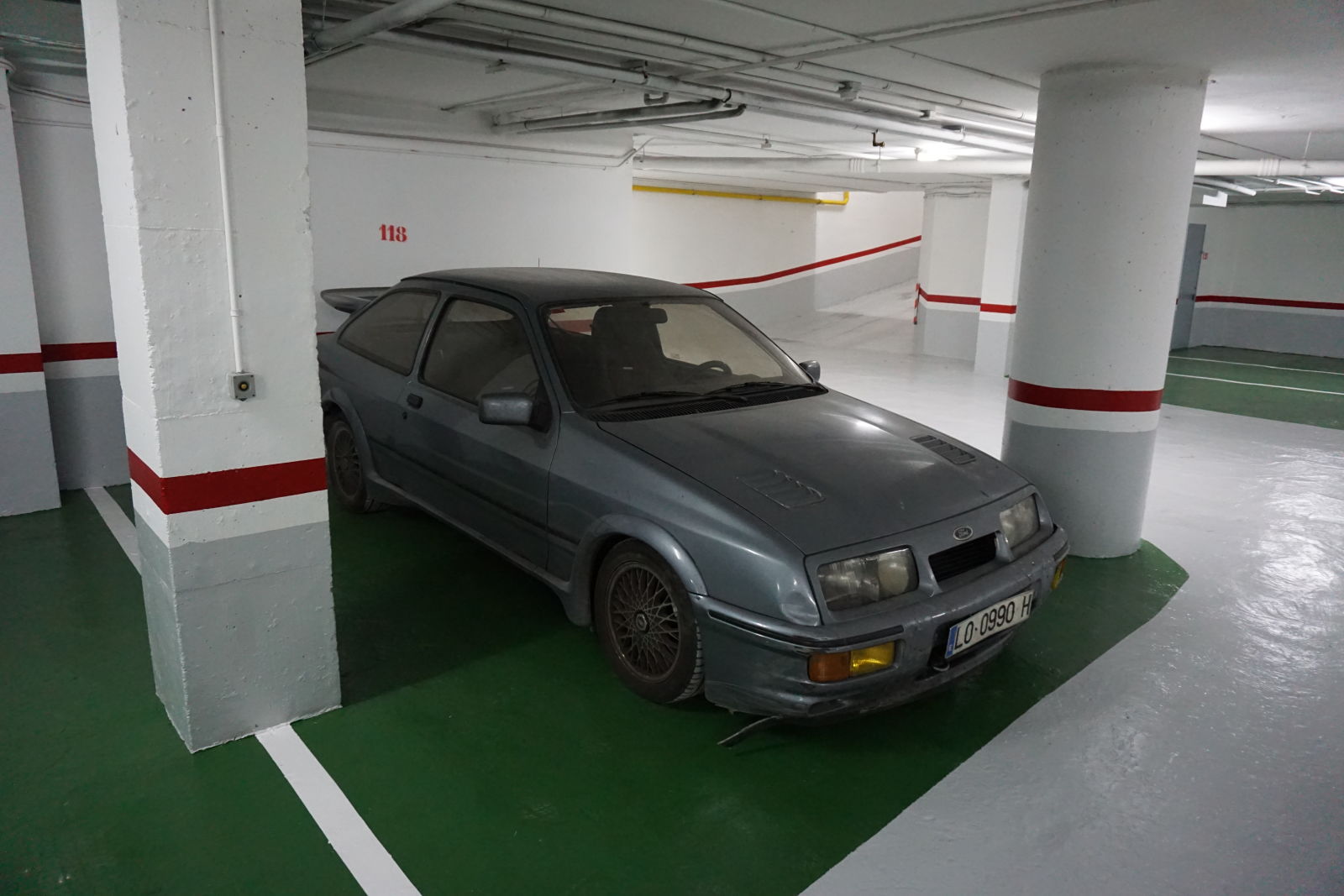 ---
The next day we once again headed to the hills, to the tiny town of Banquedano, where we could do the Urederra hike. Great roads and scenery on the way there and a good stroll too.
Heading out through the village.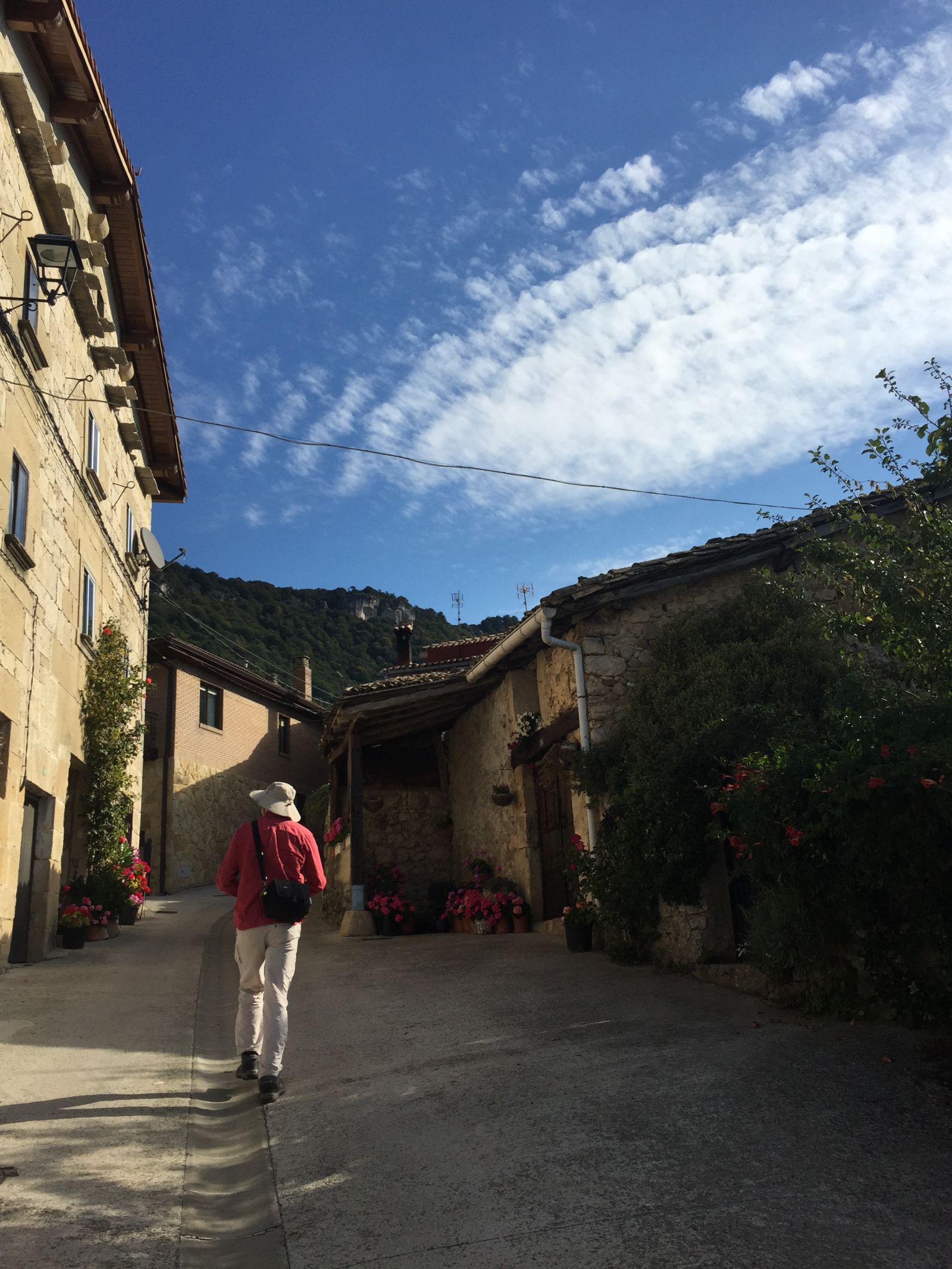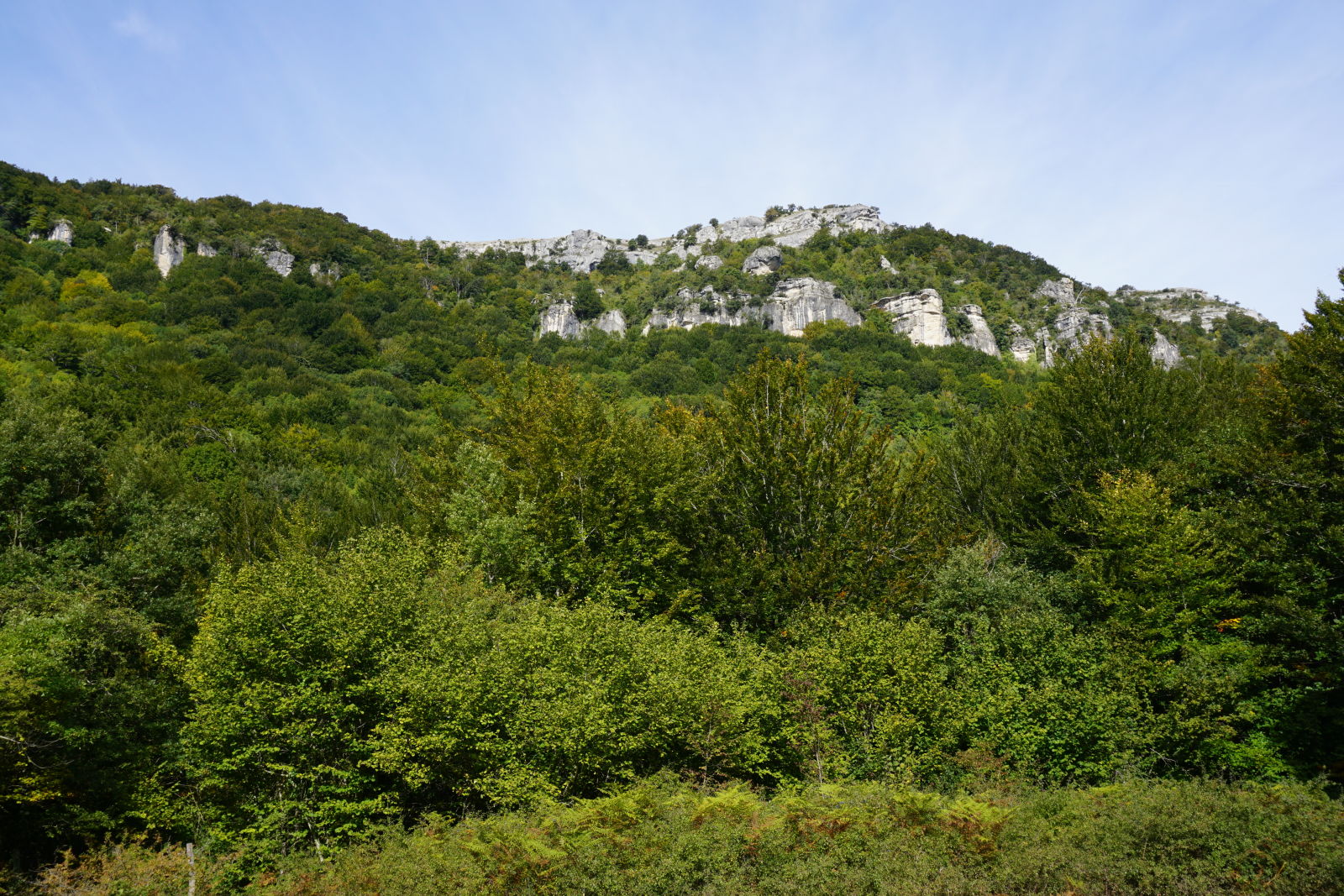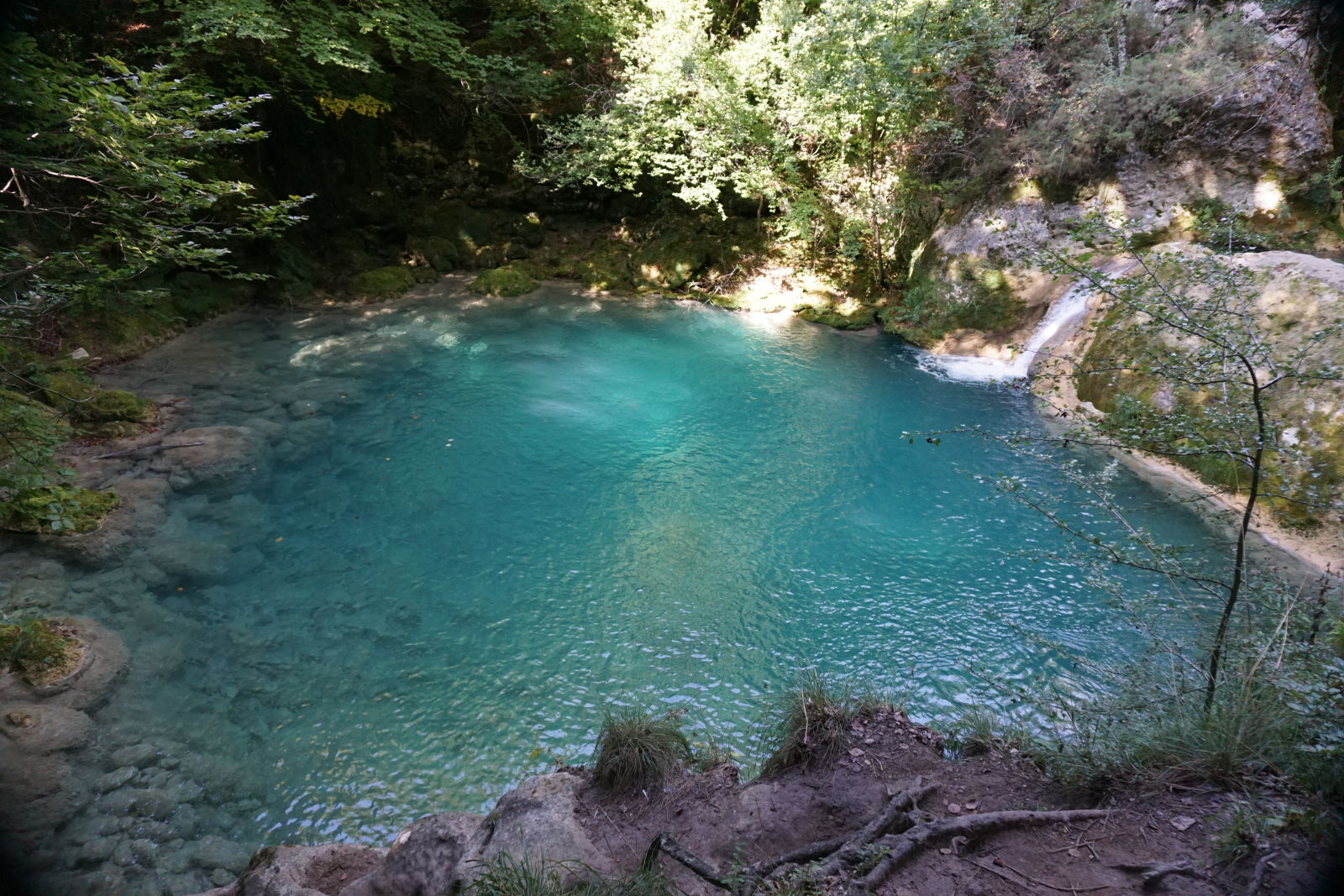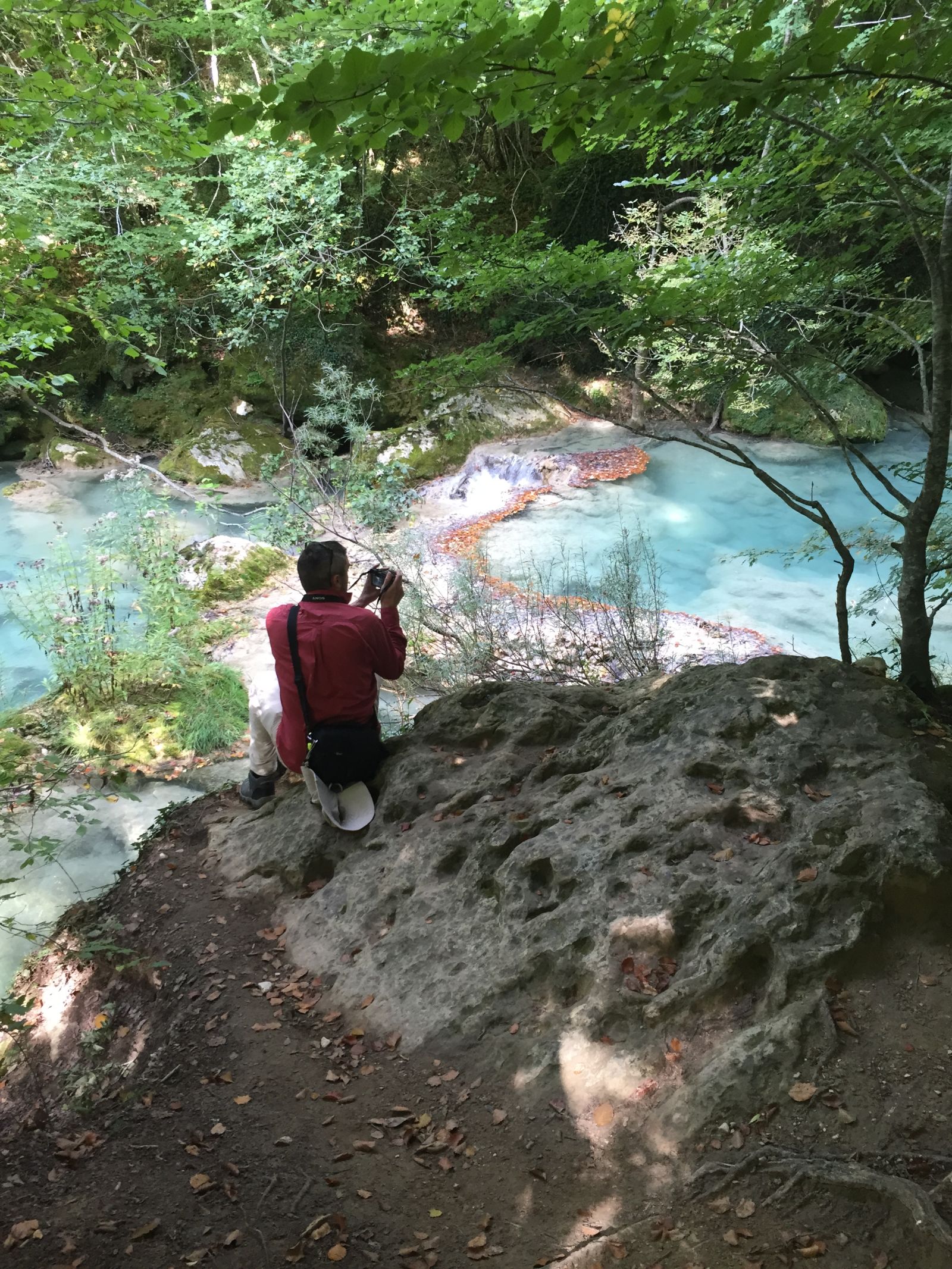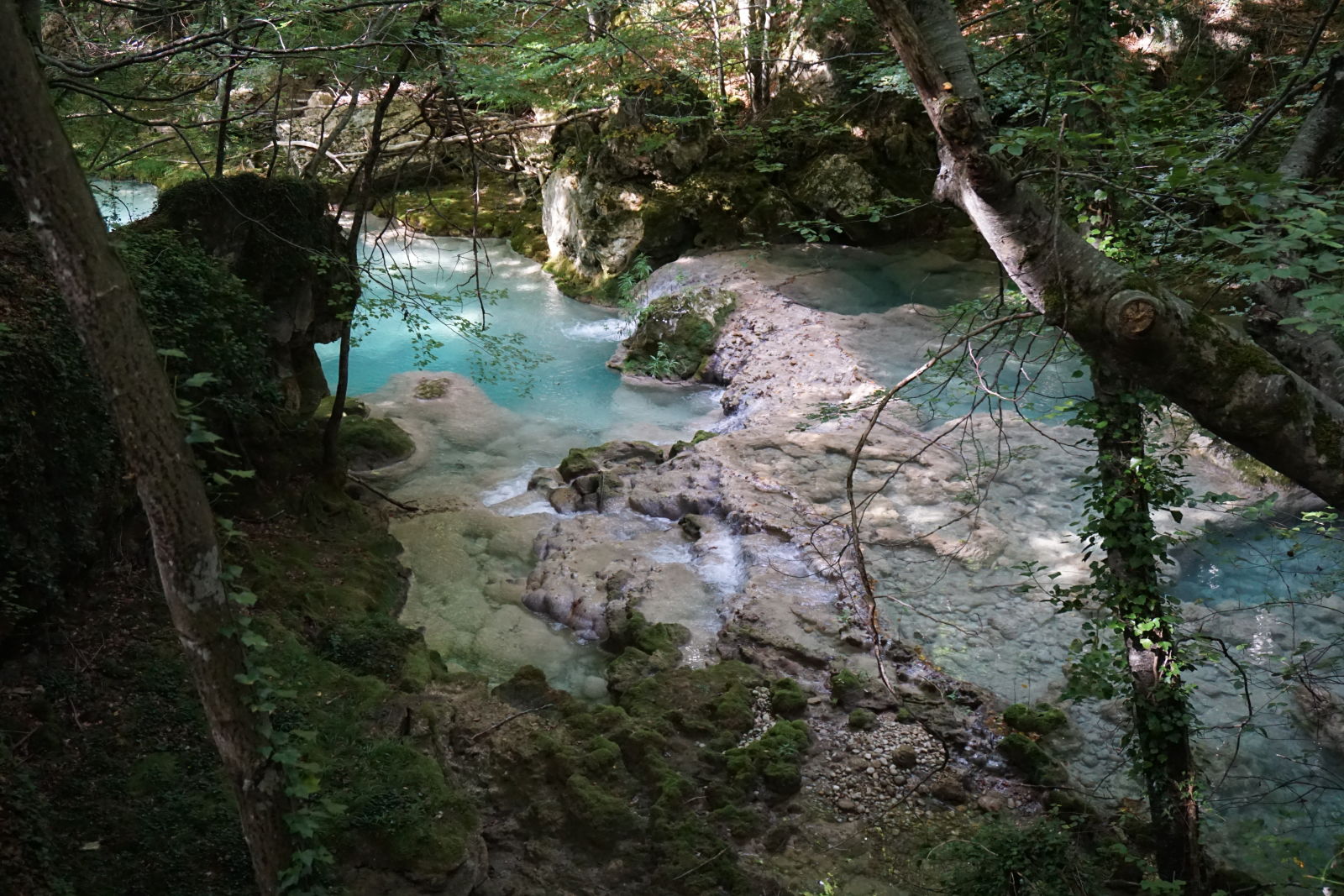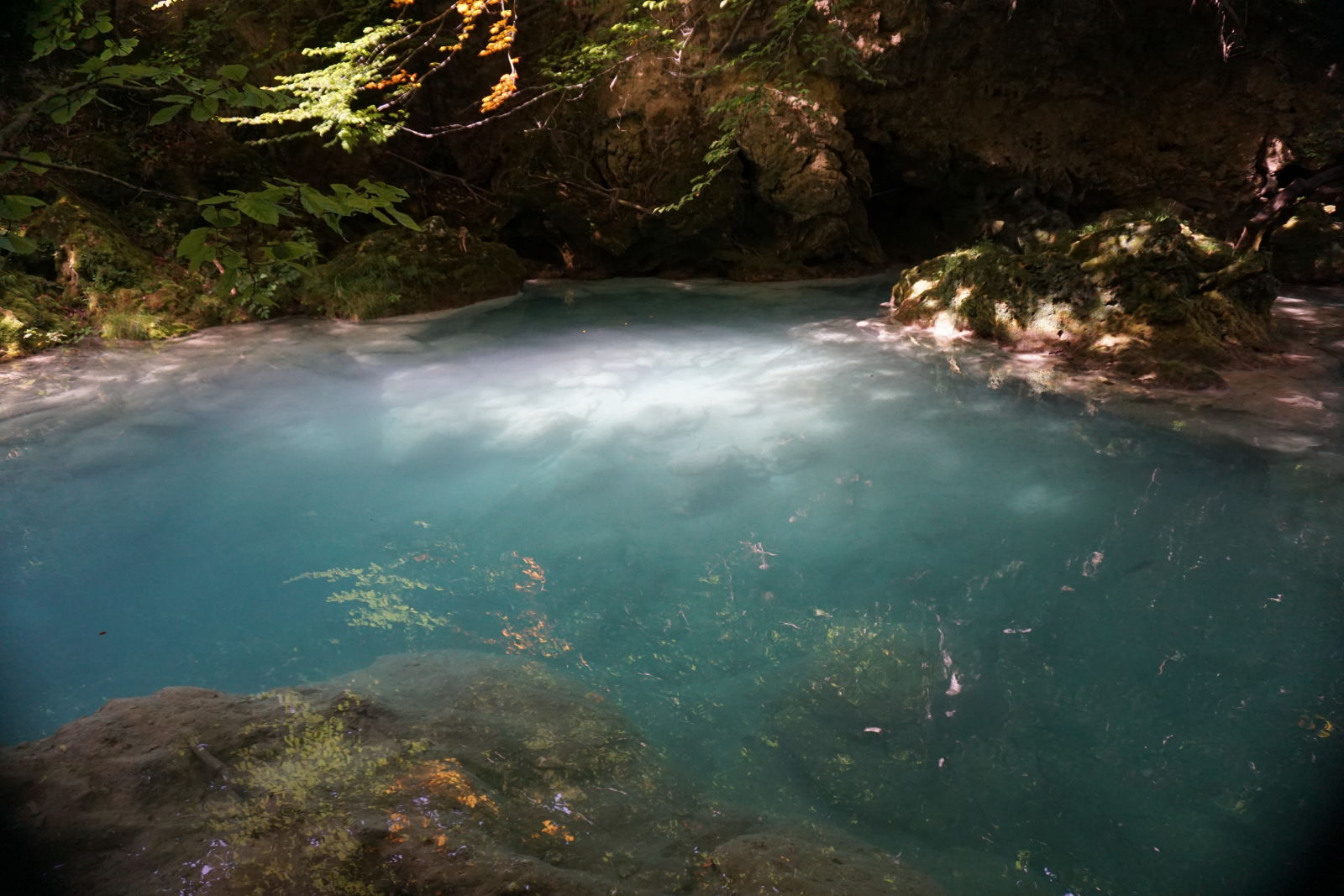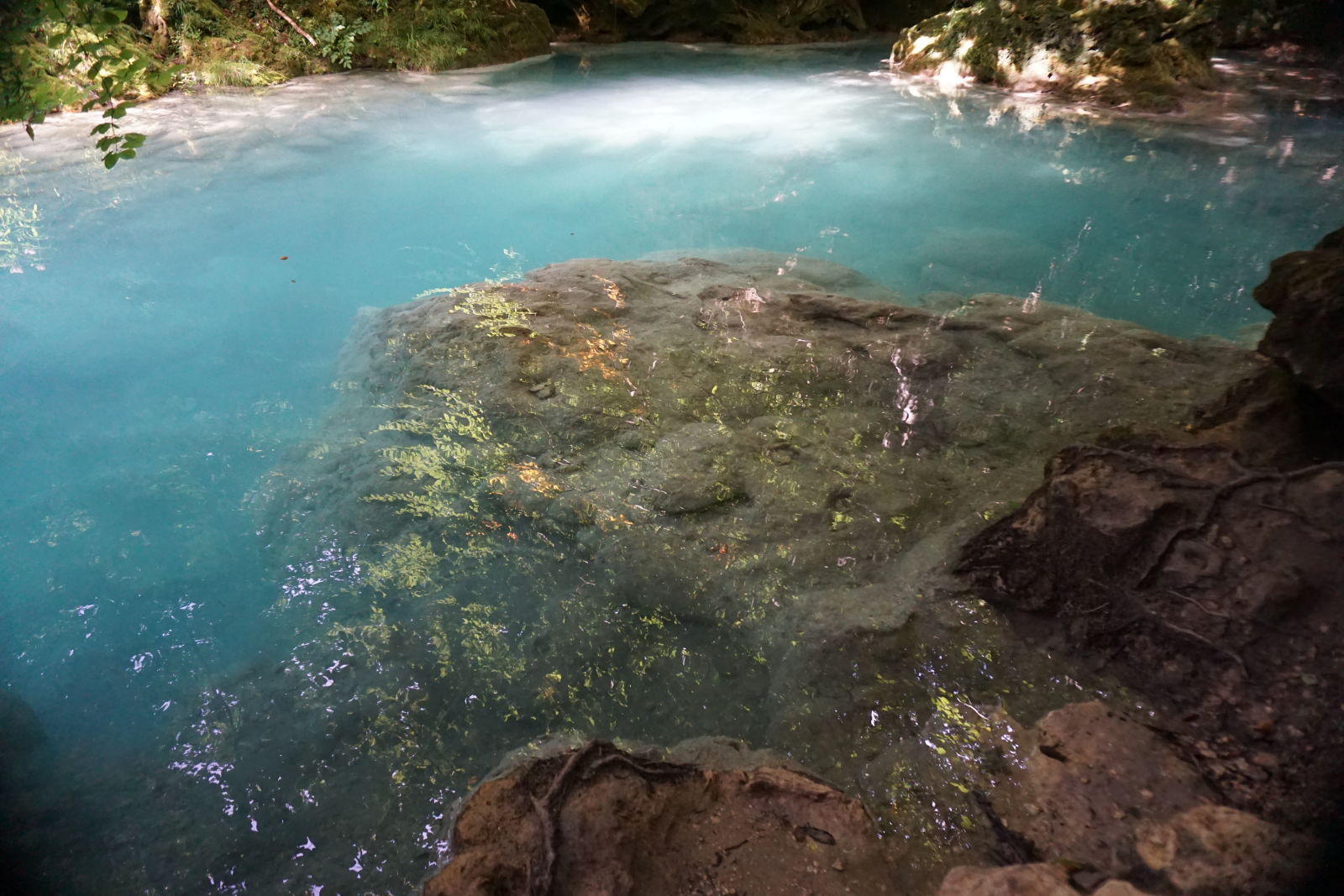 Urederra was magical, just be careful as it's definitely the sort of place you would find trolls.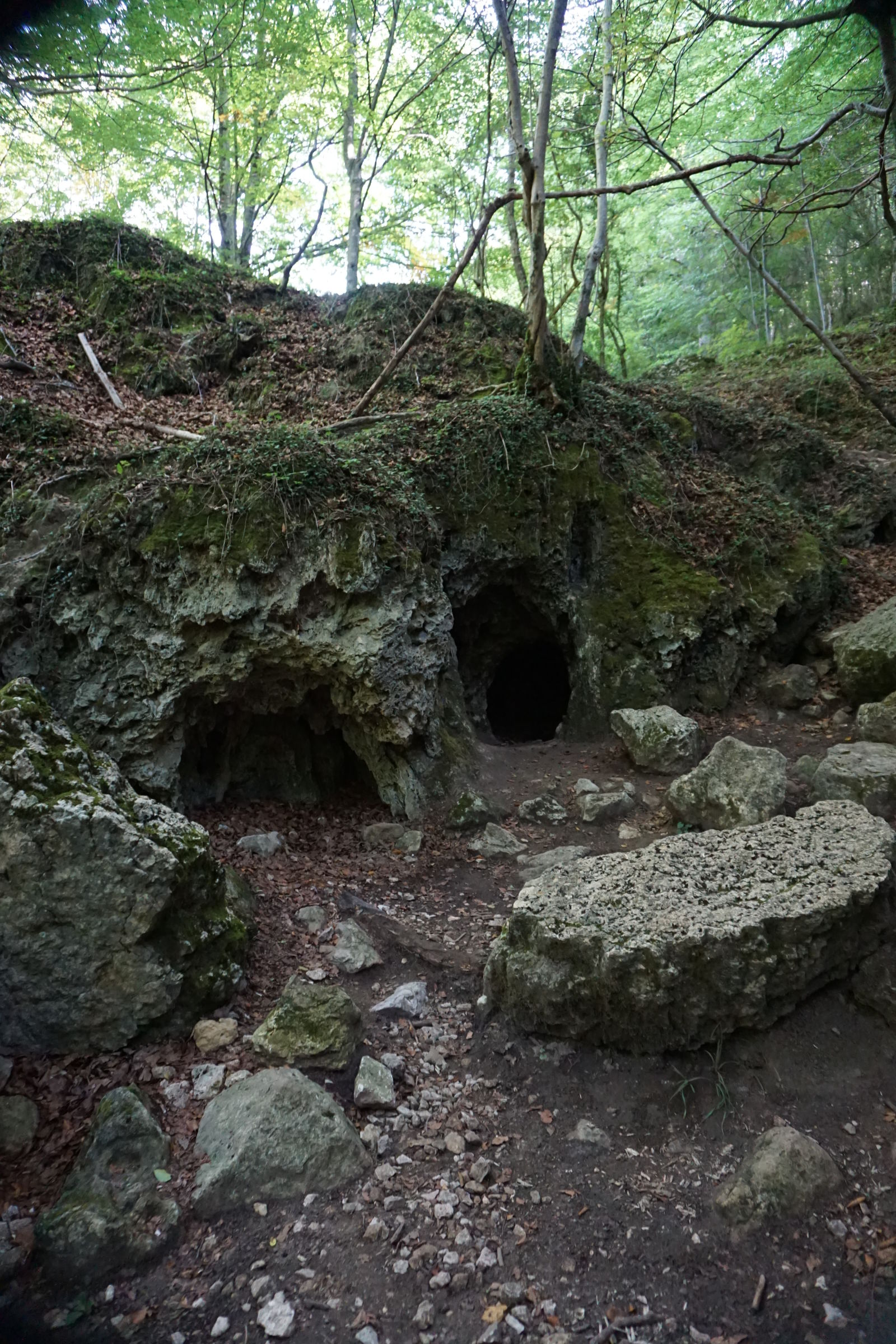 I was hugely jealous of this kitchen garden. I want this, but am too lazy to make it happen.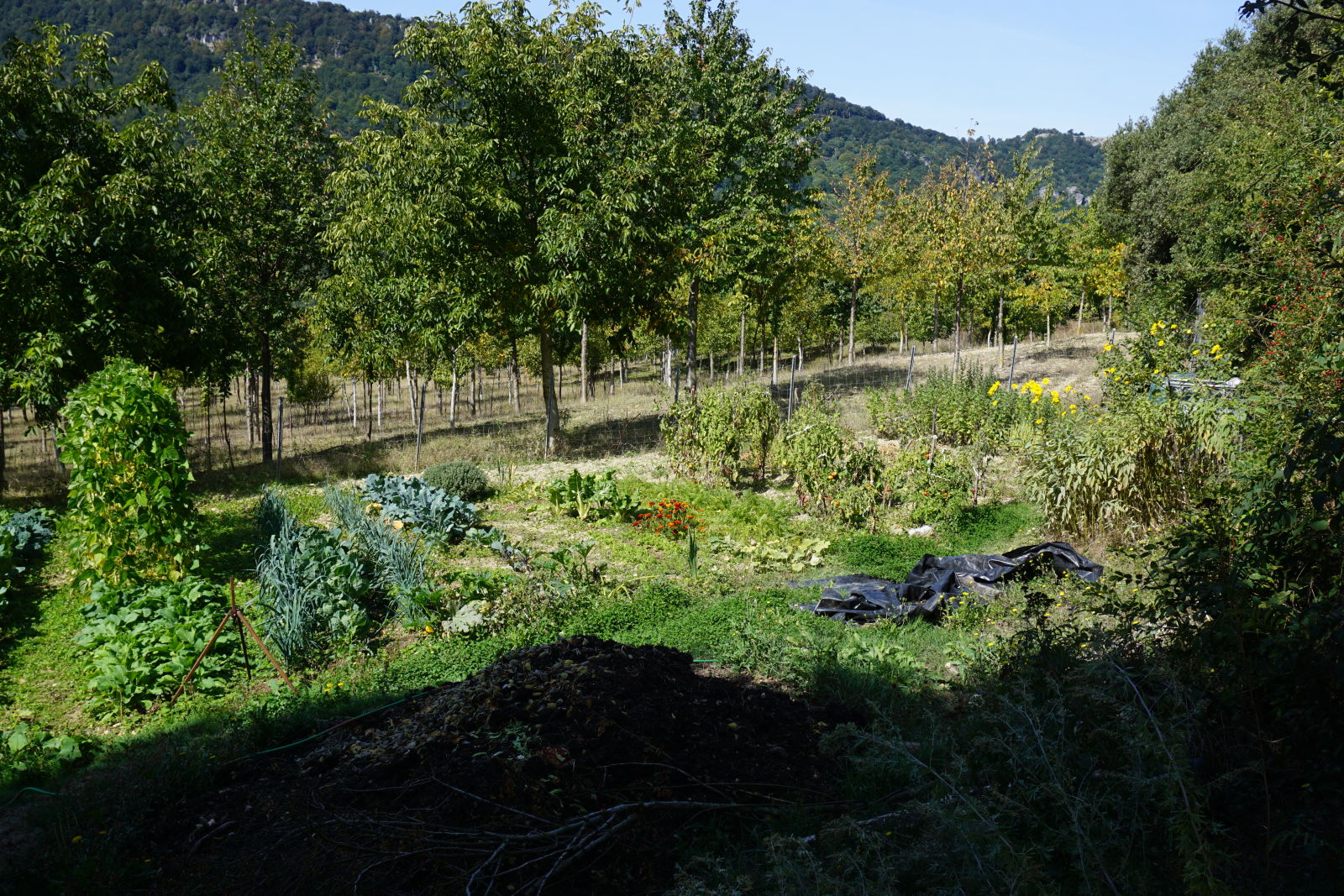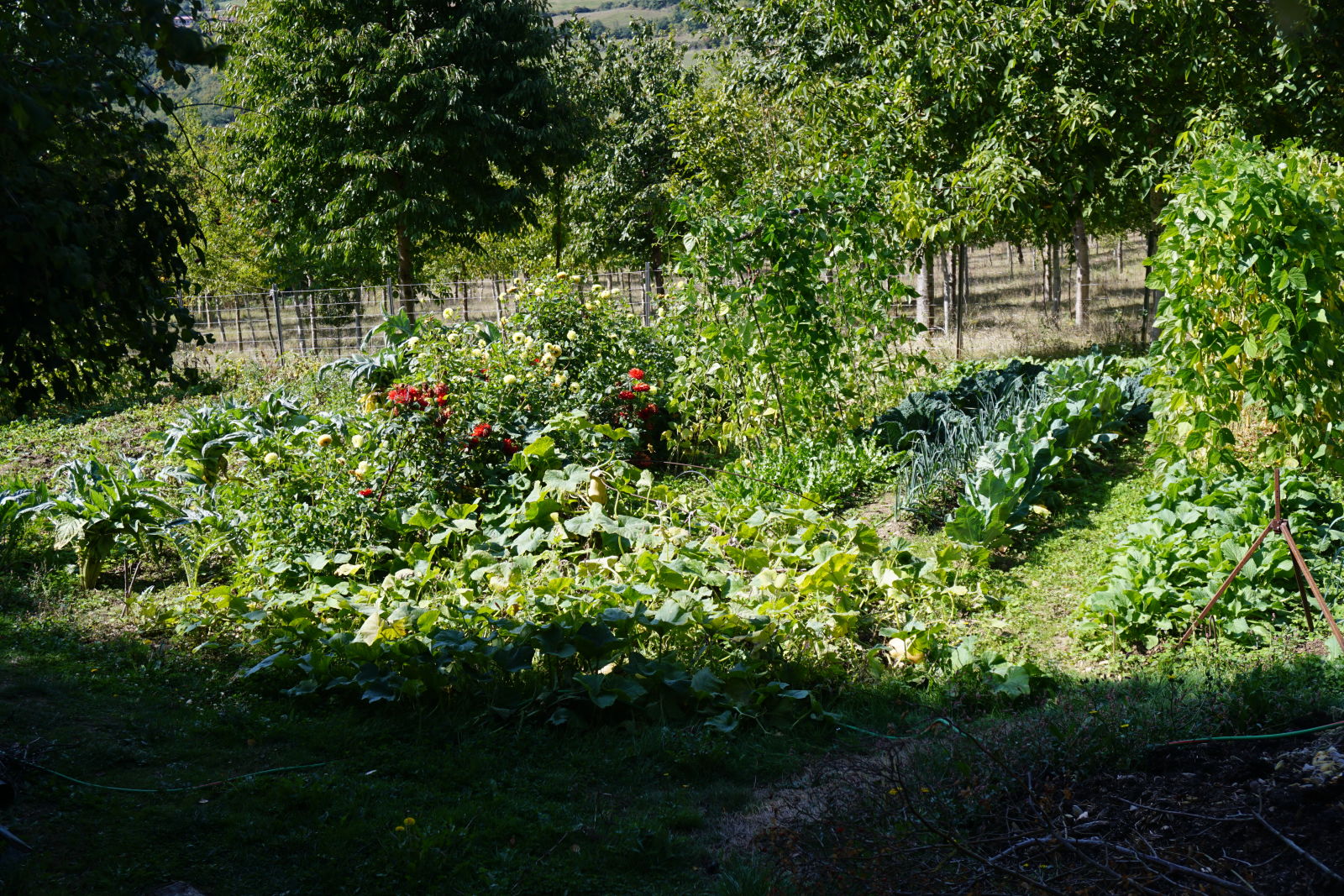 ---
I was intending to get back to Barcelona relatively late, after 8pm. Hopefully it wouldn't be too hectic then, and it was a good excuse to take the long way home. This drive even topped the day before, surely one of the best kept secrets must be these roads in northern Spain. Apart from the odd really tight section through the mountains it was just a full day of incredible driving roads. I've driven a few good roads in my time, but this was something else, hour after hour of awesome scenery and stimulating twists and turns. Cops? Yeah I saw a cop on his bike, he blasted past me like I'd grabbed reverse instead on 6th.
We took the N240 to Jaca which then became the N260. This was the main route but I am sure there would be many other great roads in this region. This area, the southern spread of the Pyrenees, was just spellbinding. I could easily come back here and spend some serious time exploring this region.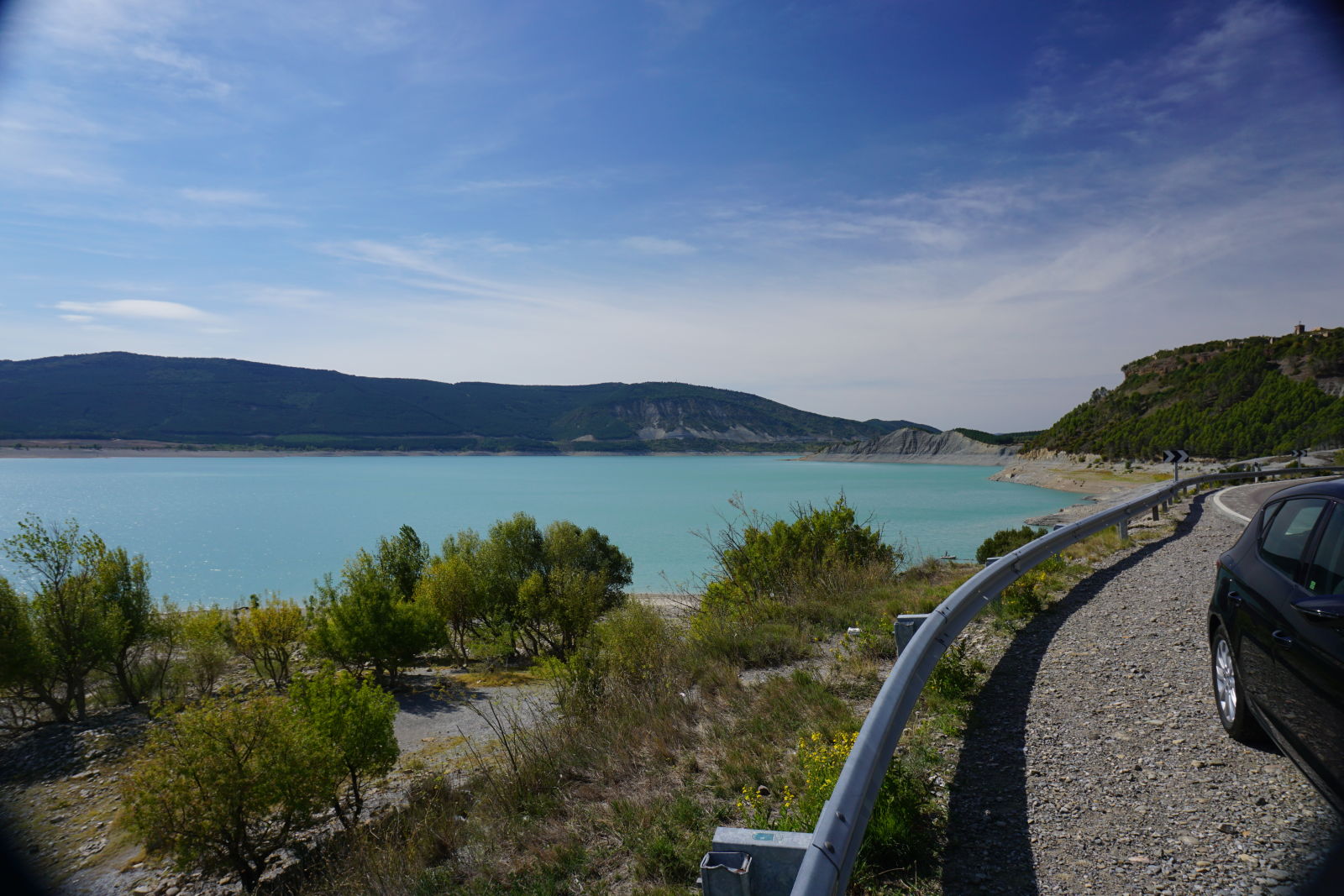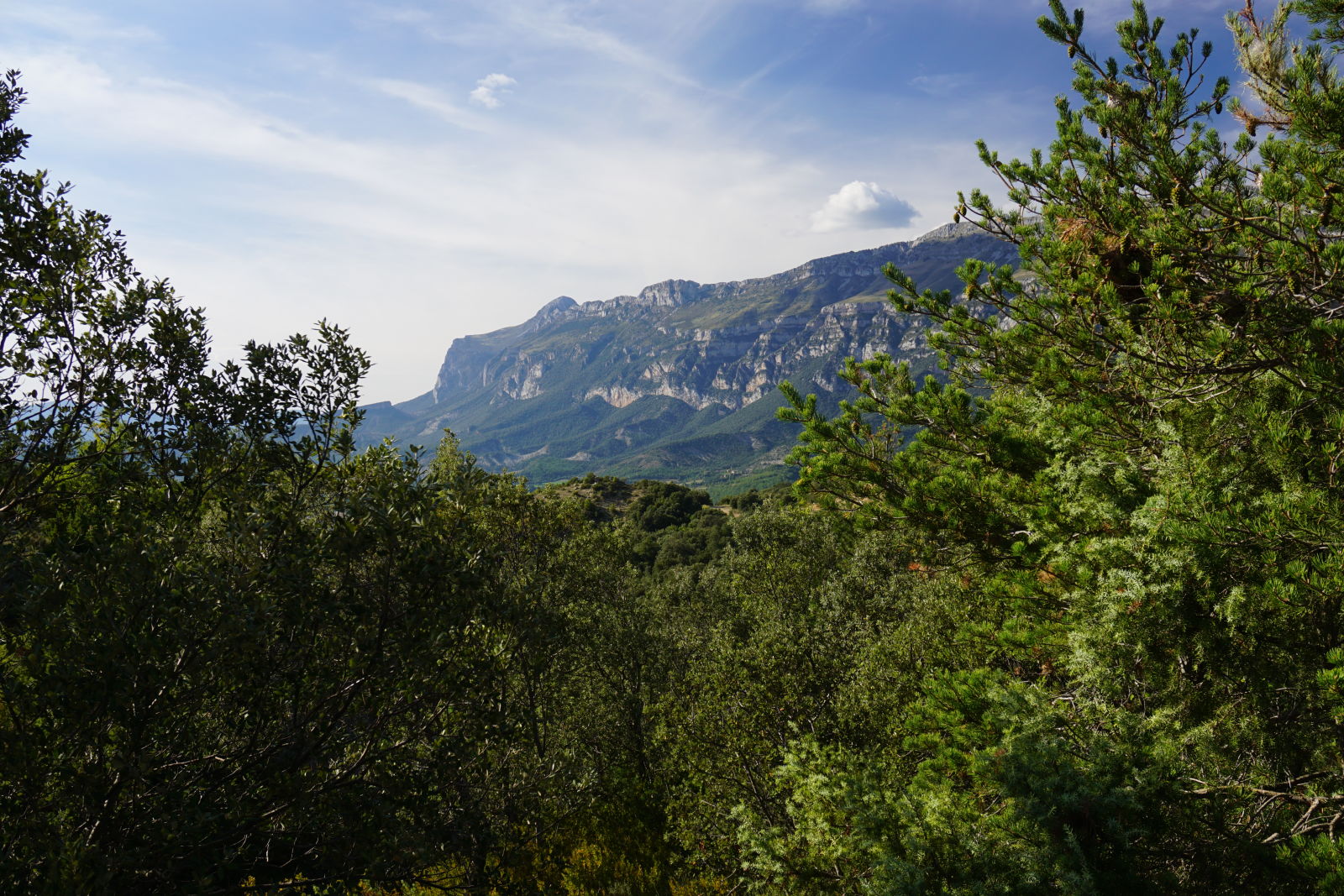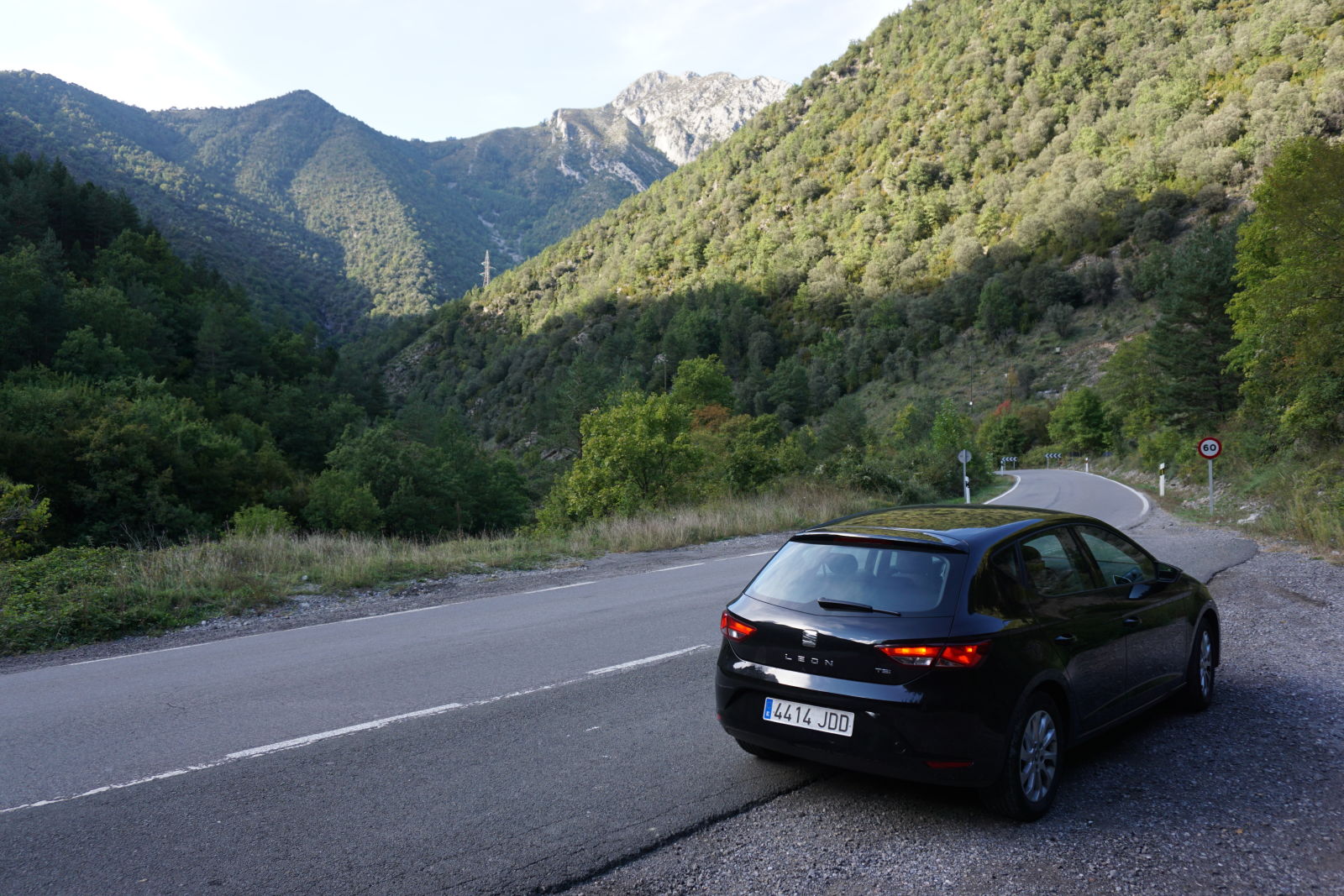 About halfway through this drive back to Barcelona, N asked me how I had heard about this road and route, I replied that I had just picked it out on the map, and doing that sometimes you win, sometimes you lose. But that, for me is the essence of adventure.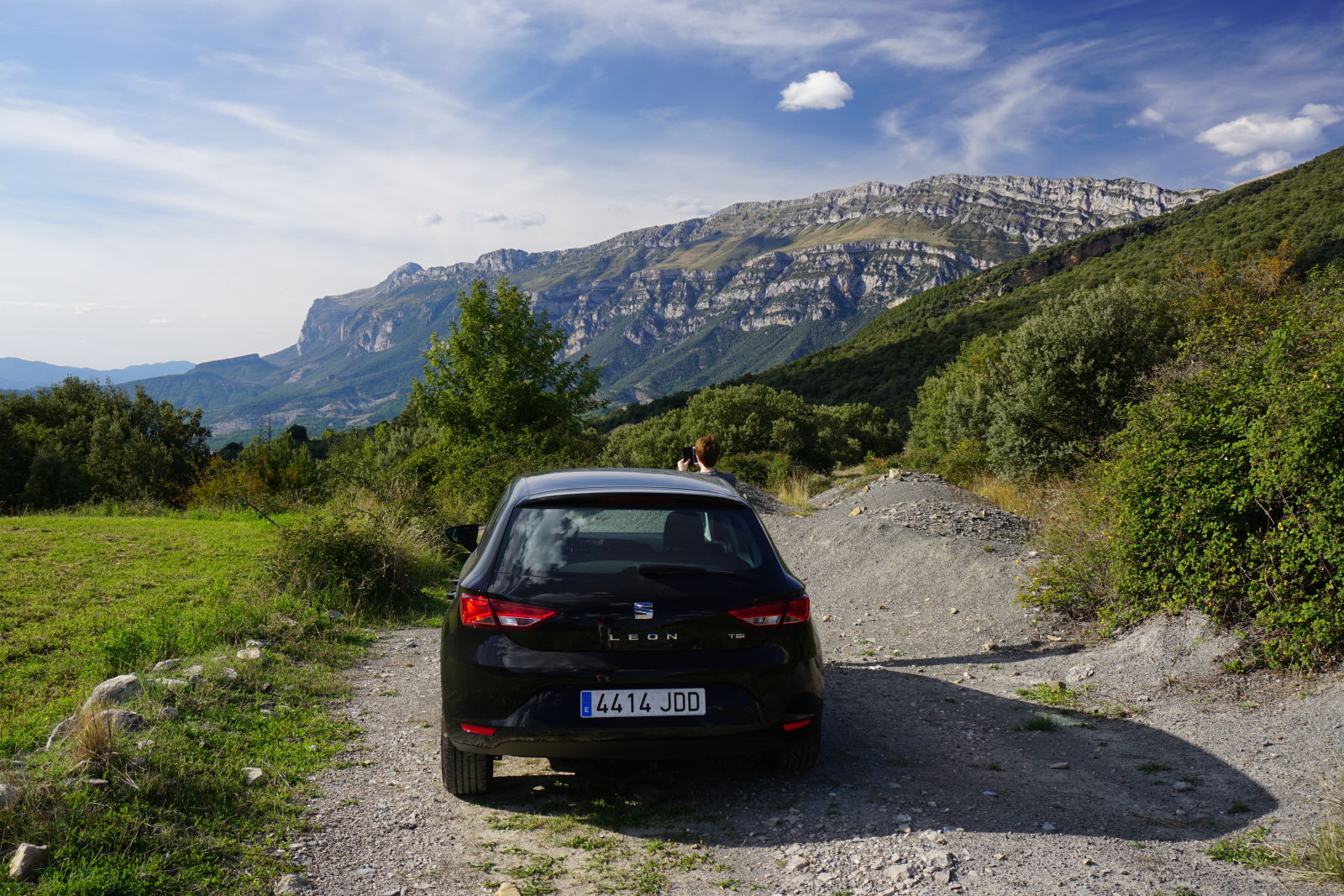 We pulled down this side track and walking around taking photos I recognised a familiar smell, thyme. There was wild thyme growing here. I grabbed a handful to be used in dinner that night, feeling very trendy with foraging and all…
---
There were quite a few 4wd trucks in this region, Land Rover being the most popular, followed by the Lada Niva.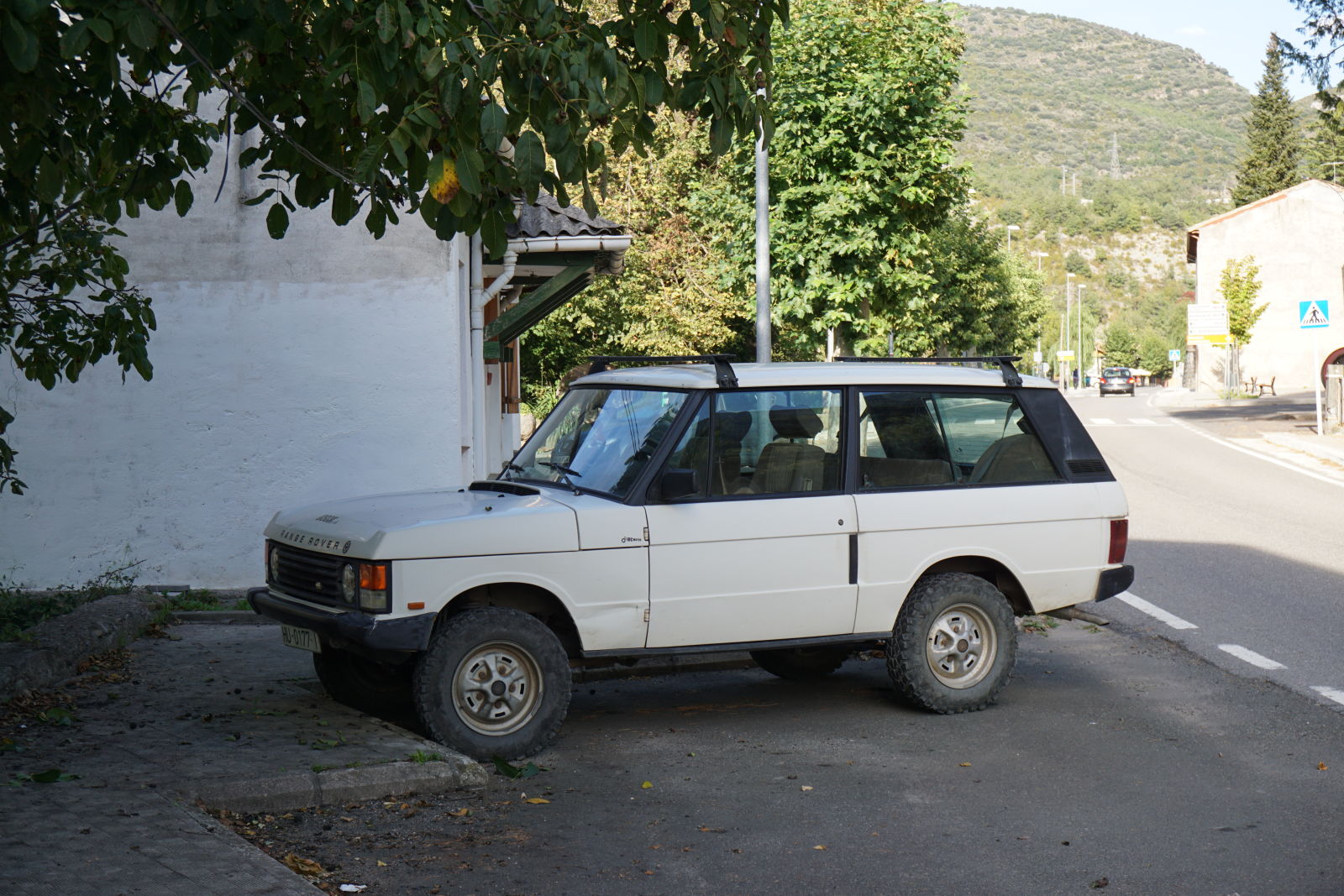 Seeing this Rangie Classic, firstly I thought it had a later model front put on it at some point. Then I saw two more like it that day. Land Rover must have kept making the 2 door for the Spanish market long after it was fazed out elsewhere, this would suit their tight and twisting mountain roads. Most of the other fourbies I saw were SWB 2 doors. I saw a few odd looking Defenders, I presume they were Santana's.
---
Town on a hill, nothing to see here…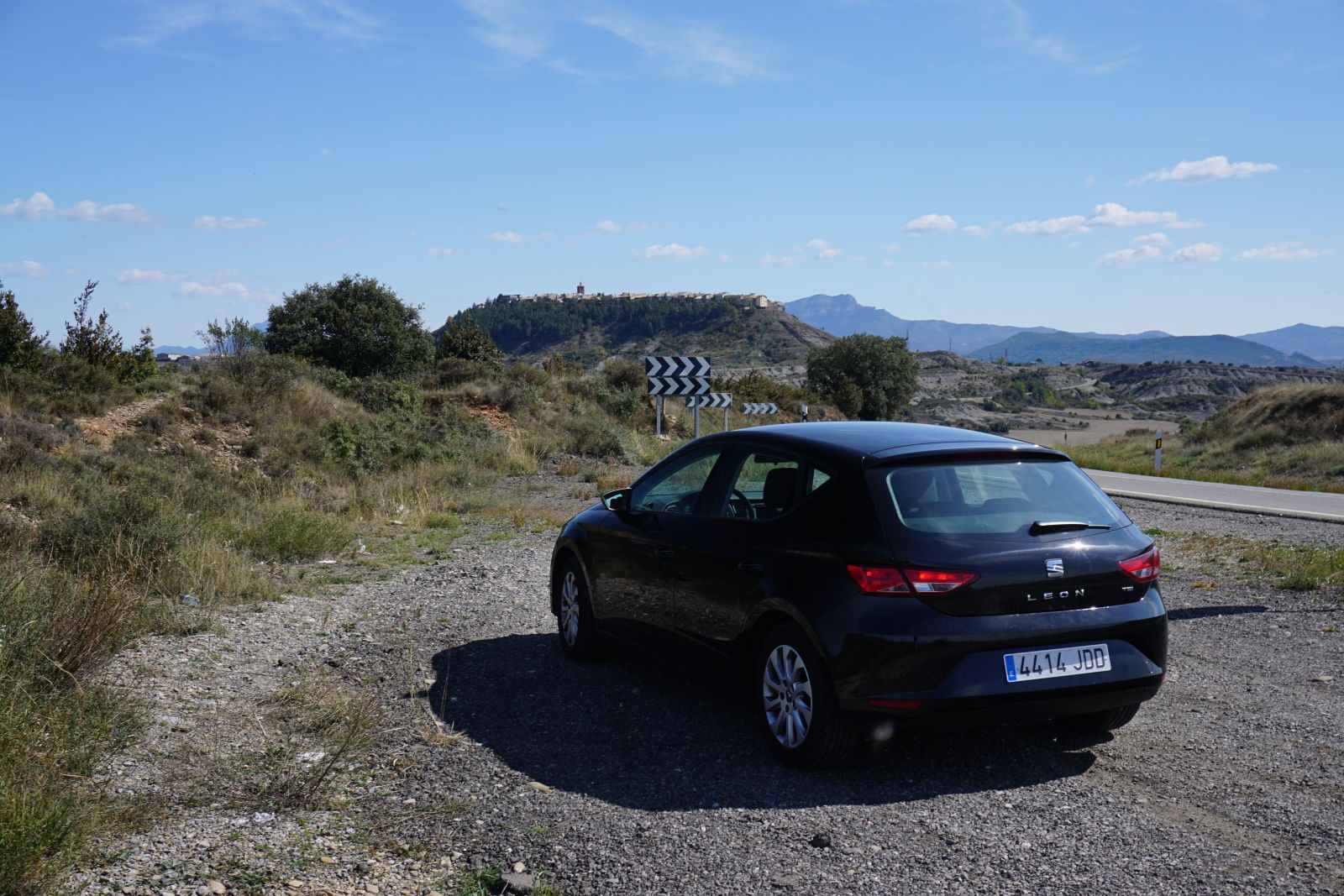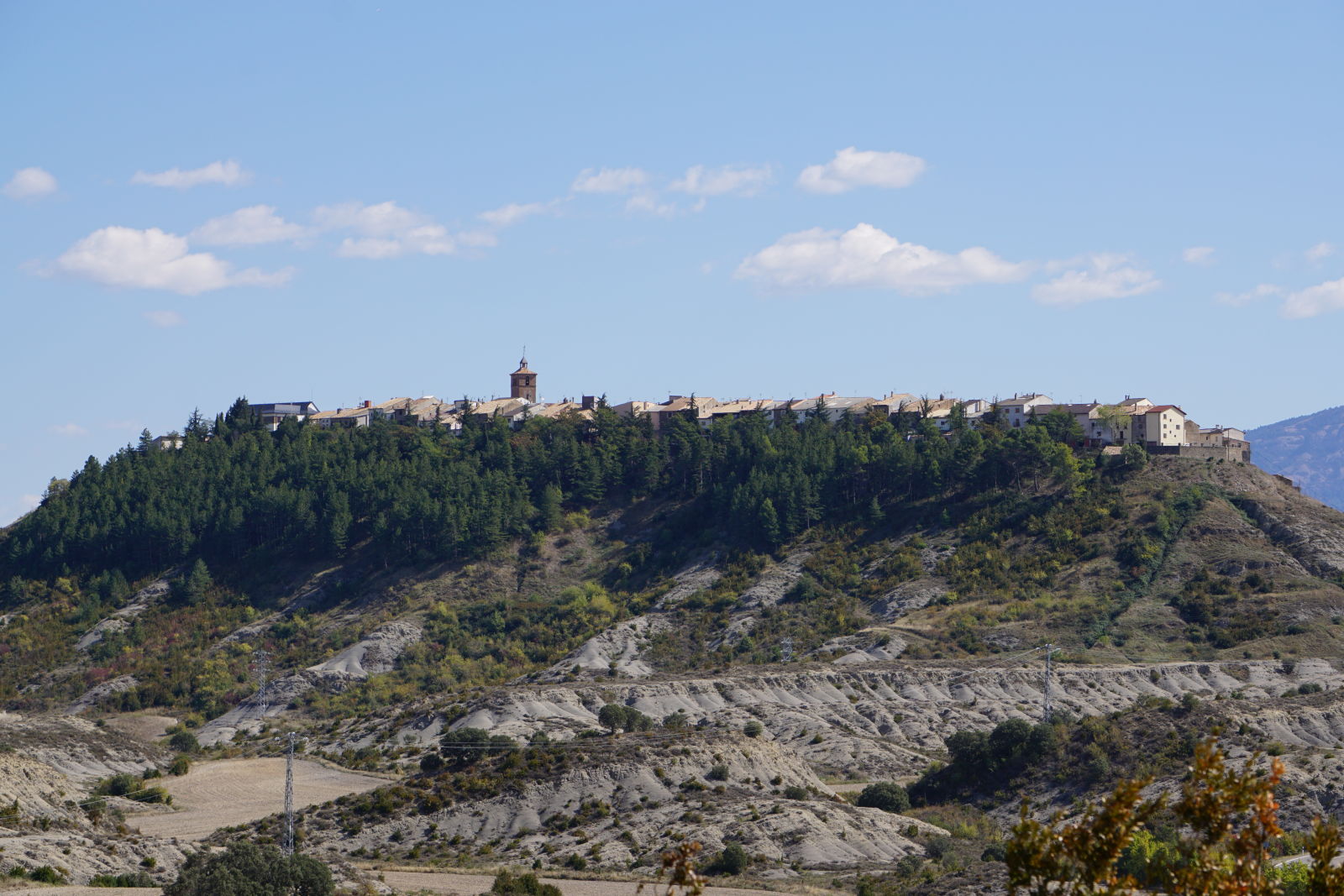 I had high expectations of adventure in Spain and these were exceeded. It is an incredible part of the world that gets relatively little exposure. Out of the whole trip if I could just come back to one area this would be it. We saw some great campsites and the towns seemed set up for skiing. mountain biking, hiking, kayaking, etc. If you get the chance, do it.